People travelling between Kosi Bay in KwaZulu-Natal and Maputo in Mozambique will be relieved to know that they will only spend 90 minutes on the road, thanks to the construction of a new bridge.
Prior to the opening of the new bridge, commuters spent six hours on the road when travelling between Maputo and Kosi Bay.
KwaZulu-Natal Economic Development and Tourism spokesperson Bongani Tembe said the province was excited to have this new connecting bridge that is expected to increase trade and tourism relations between South Africa and Mozambique.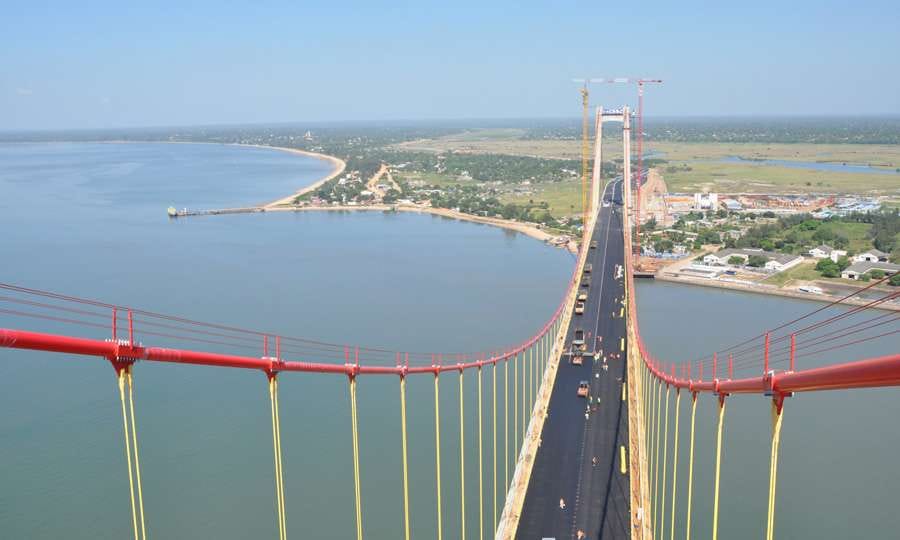 "Prior to the construction of this road, it was difficult to travel between KwaZulu-Natal and Maputo. The roads were not in good condition which forced commuters to use 4x4 vechicles. It was difficult to commute with a four wheel motor vechicle," said Tembe.
The R11 billion bridge was officially opended recently by Mozambican President Filipe Nyusi.
The construction of the twin-tower suspension bridge began in 2014; it was conceptualised by the late President Samora Machel who died in a plane crash in Mpumalanga in 1986.
The bridge stands 141 metres above Maputo Bay; is 680 metres long and joins the city centre to the outlying district of Katembe.
About 95 percent of the bridge's cost was financed through loans provided by Chinese lenders.
The building project was managed by the China Road and Bridge Coporation and took four years to complete.
Tembe added that Mozambique, Swaziland and South Africa have a long-standing agreement on trade and tourism relations.
"It is without a doubt that small towns such as Richards Bay, Hluhluwe and Manguzi will benefit significantly from trade relations with the opening of the new bridge," said Tembe.
Mozambique also forms part of the top five South African trade partners on the continent.