Written by More Matshediso
Funding from the NYDA helped a group of young people to establish a growing business.
A group of five young women from Katlehong in Ekurhuleni have come together and opened a laundry service business after battling to find employment.
Rosy Vision Multipurpose Cooperative is a youth owned laundry service business which was established by the five young women.
 "We were frustrated by unemployment and thought we should come together and do laundry for people in our community. We saw a market because community members used to travel to town to get their laundry done," said chairperson of the cooperative, Nelisiwe Skosana (29).
Although their cooperative was registered in 2016, they only started operating in 2017.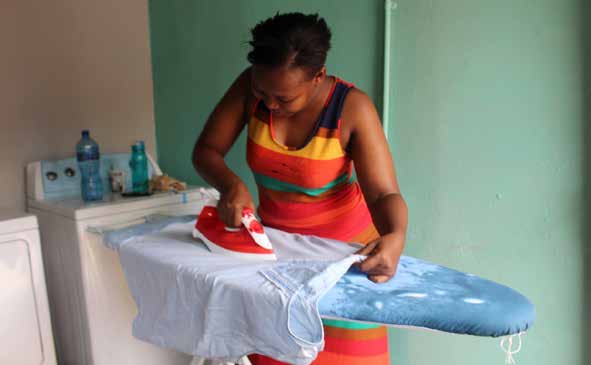 She explains that at the inception of the business, they used to hand-wash and iron for their customers since they did not have the neccesary equipment.
Skosana said this taught them to be patient with their business because they had a vision.
With a bit of research on how to grow their establishment, they attended a Business Management Training course facilitated by the National Youth Development Agency (NYDA).
This was followed by another Cooperative Governance Training course which opened the doors to the laundry business receiving about R44 000 funding from the NYDA to purchase equipment.
"We now have two industrial washing machines, one industrial dryer, four irons, three ironing boards, clothing stands, a scale, four baskets and one big bucket - thanks to funding from the NYDA,"  said Skosana.
"The training that we attended has helped us to manage our business better in terms of handling finances, forming partnerships and improving customer services," she explained.
She said the business is doing well and has grown from being operational two days in a week to being open every day.
"The demand is growing and we are looking for bigger operating space and to eventually hire more people," she said.  
If you are a young person between the ages of 18 and 35 and need funding for your business,
call the NYDA on
0800 52 52 52