The Eastern Cape has many under-utilised tracts of land under communal tenure but a community-focused agricultural initiative that is supported by all levels of government is showing that land reform can result in greater inclusion, economic growth and job creation.
Thanks to a R40 million cash boost by government into a community-oriented farming initiative, the Eastern Cape is claiming a share of the lucrative macadamia market.
The initiative is based on a community-private partnership model which receives state funding and is helping to increase the province's agriculture sector.
The model is being rolled out by Eastern Cape Macadamia (ECM), a company led by East London businessman Mkululi Pakade. ECM partners with the community in targeted rural areas and forms an operating company, of which the community owns a 51 percent share.
Pakade first implemented the model in 2013 with the launch of the Ncera Macadamia Farm near East London.
Once the Ncera farm was up and running, ECM helped establish another macadamia plantation, this time in Amajingqi near Willowvale. Launched in 2016, Amajingqi Macadamia Farming (AMF) received a cash grant of R40 million through the Department of Trade and Industry's Employment Creation Fund.
According to Pakade, the funding was given on condition that the shortfall of R80 million required by the project be secured.
"ECM played a key role in securing funding from the Land Bank and a further grant top-up from the Department of Agriculture, Forestry and Fisheries' Comprehensive Agricultural Support Programme.
"These combined raised the R80 million shortfall and ensured that the Amajingqi site is fully funded," he said.
AMF has 300 hectares under cultivation and Pakade hopes it will replicate the success enjoyed by the Ncera operation. ECM's plan is plant macadamias on a further 4 200 hectares in partnership with rural communities and emerging farmers along the Eastern Cape coast. This would entail the planting of one million macadamia trees over the next 20 years.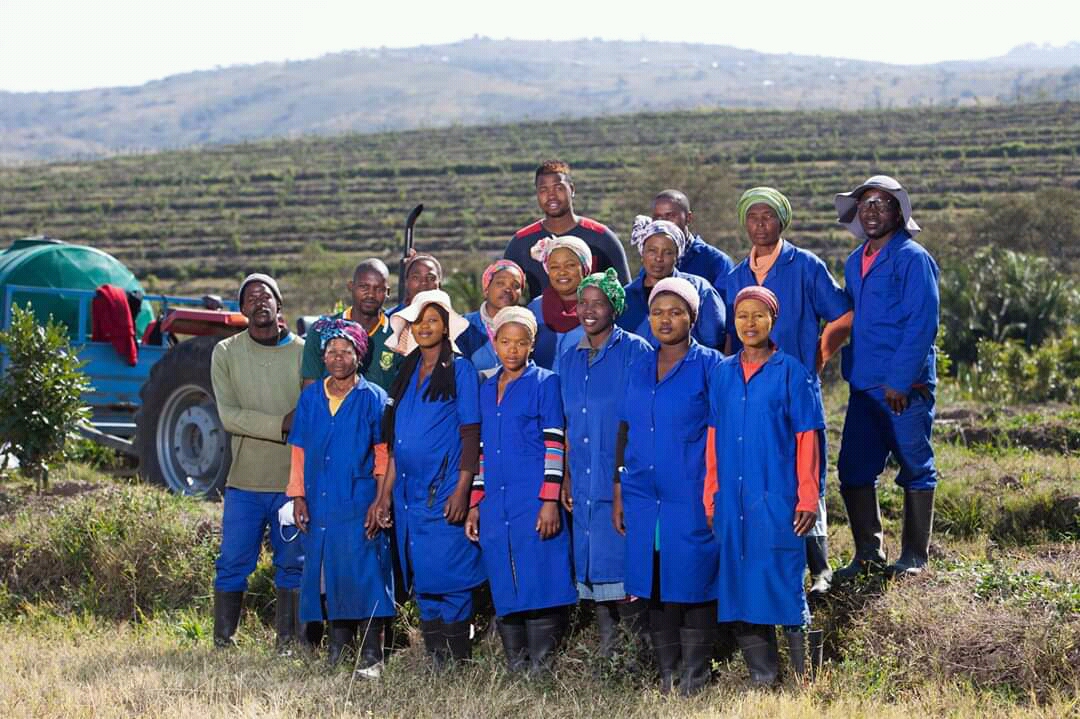 Another ambition is to position the nut plantations as tourist attractions, similar to what has been achieved at the vineyards in Stellenbosch and other parts of the Western Cape.
These future plans notwithstanding, a number of Eastern Cape communities have already seen huge benefits. Amajingqi Traditional Council's Chief Ngwenyathi Dumalisile said: "Not only does the community hold land usage rights and manage the 80-year land lease on behalf of the community, but 300 sustainable jobs will be created. In addition, proceeds from profits will be ploughed back into the community, which also has the first right of refusal for procurement, jobs and skills transfer.
"The [Mbhashe] local municipality has been a significant contributor in supporting the initiative, providing an additional R2 million. Through this project and the Ncera one, it has been proven that rural communities can produce to the same standards or better than white commercial farmers."
The project brings hope that the picture will change from poverty to sustainable development for Amajingqi locality's estimated 9 500 residents, as has been achieved via the Ncera farm, which also boasts a five-star macadamia nursery that has been accredited by the Southern African Macadamia Growers' Association. It is from this nursery that AMF sources its trees.
AMF field officer Lwando Mnqweno (35) is one of 150 Amajingqi residents to find employment through the project.
"I was unemployed for about five years before I joined the macadamia nut project and life was tough. I was living with two elderly parents in a household dependent on social grants. This project has brought positive change to my life. My co-workers and I have a stable income," said Mnqweno.