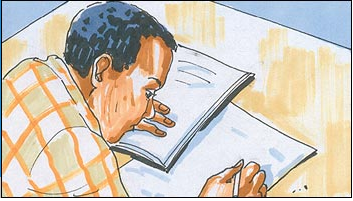 ABET
Government is making it easier for people to get literacy and number skills through its Adult Learning Centres. Business and labour are working with government, through SETAs, to ensure that by 2010 every adult South African can read and write.
Contact: 1020 or (012) 312-5368
LEARNERSHIPS
Government and business are working together to give learnerships to unemployed young people. Through learnerships, training is given in the workplace. Learners get both book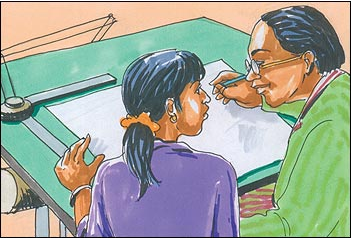 knowledge and on-the-job training. The aim is that once a young person completes the Learnership Programme, he or she will have the necessary skills to get a permanent job or to study further.
Contact: (012) 309-5043 or 10208
For information on any of the programmes mentioned, call 1020 at any time.
Calls are free from Telkom lines.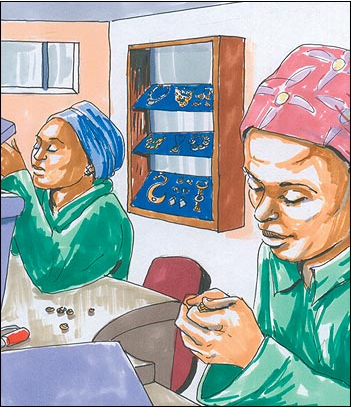 KGABANE PROGRAMME
Many unemployed people in rural areas have the skills to make crafts, but they don't have opportunities to develop their skills. The Kgabane programme of the Department of Minerals and Energy develops craftspeople by training them to make jewellery with precious metals like gold and silver. The Programme gives two types of training, through the Mining Qualifications Authority (MQA):
a skills programme in rural jewellery;
a level 2 and 3 jewellery learnership.
Both courses also teach business skills. Trainees who complete the course, get certificates from the MQA. They also get the necessary equipment to help them start their own jewellery businesses. In addition, ongoing help with design and quality is given, as well as finishing off of the jewellery products at the Mintek workshop.
Contact: 1020 or (011) 630-3550
TSHUMISANO PROGRAMME
The Tshumisano programme of the Department of Science and Technology gives technical and financial support to 'technology stations' at universities of technology. In return, these stations give technology solutions, services and training to existing small businesses.
Contact: 1020 or (012) 844-0413
This panel first appeared in Building a People's Contract for Faster and Shared Growth,
a booklet published by Government.