International relations
People living in countries in the Southern African Development Community (SADC) will be able to connect with each other at cheaper rates, thanks to the proposed Roam Like At Home programme.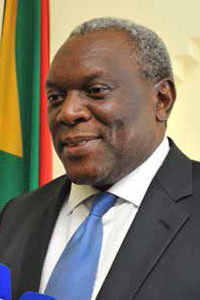 Telecommunications and Postal Services Minister Siyabonga Cwele said a new proposal to lower the cost to communicate in the region, focusing on roaming prices, was currently on the table.
Information Communication and Technology Ministers discussed the proposal at a meeting held in Malawi which South Africa took part in.
"The meeting adopted the Roam Like At Home programme, which will see the implementation of wholesale and retail glide paths effective from this year," said Minister Cwele during the International Cooperation, Trade and Security Cluster media briefing recently.
"The progressive glide path to cost-based roaming tariffs will be applied through fee reductions by a factor of 67 per cent, 33 per cent and 5 per cent over the next three years."
With the implemented reductions, citizens in the region will connect to one another cheaper and this will also contribute to more affordable broadband access.
The Minister also said South Africa continued to broaden market integration through the Tripartite Free Trade Area (TFTA) negotiations among 26 countries of East and Southern Africa.
A number of African governments signed the TFTA agreement to create solid intra- African trade.
The TFTA agreement initially received US$1.2 billion (approximately R14 billion) in funding which came from the African Development Bank and the Development Bank of Southern Africa.
The TFTA agreement supports some of Africa's busiest trade routes, linking the port of Dar es Salaam in Tanzania to the copper belt in Zambia and into Lubumbashi in the Democratic Republic of Congo. It then continues down through Zimbabwe and Botswana to Africa's largest and busiest port, Durban, in South Africa.
Minister Cwele said TFTA is expected to create a market of 625 million people, and a Gross Domestic Product (GDP) of US$1.2 trillion (approximately R14 trillion).
"We expect to take these negotiations further in a Summit of Heads of State scheduled for May 2015."
Tourism sector boost job creation
Minister Cwele also said South Africa received over three million visitors generating R20.3 billion, which contributed to the economy.
"The tourism industry is a major contributor to South African economic growth, jobs and employment our citizens. This shows that on-going efforts to showcase our country as a tourist, investment and destination of choice are bearing much needed fruits during this low global economic outlook."
He added that tourism continued to contribute significantly to South Africa's national economy.
"The industry's contribution to the GDP has expanded by 200 per cent since 1990.
"Tourism directly represents three per cent of our GDP and supports over 617 000 jobs. Including indirect impacts, tourism generated 9.7 per cent of the GDP and supported over 1.4 million jobs last year.
"There is great potential for further growth, as we move towards the goal of becoming one of the top 20 global tourist destinations by 2020."
In September, South African Tourism opened a country office in Sao Paolo, Brazil, to serve the growing markets of Latin America.
Minister Cwele also said domestic marketing campaigns were being stepped up to get more South Africans to visit their own country.
Over the past five months, much work has gone into planning to improve infrastructure that would enhance destinations offered to tourists.
"This includes more detailed planning for a new Tourism Incentive, which will be launched next year, as well as more focused leveraging of our Expanded Public Works Programme investment in physical infrastructure and skills development."
Minister Cwele, said with regards to BRICS (the Brazil, Russia, India, China and South Africa grouping), South Africa continued to pursue value-added trade under the BRICS Forum to increase exports of value-added products.
An example of this is the Midterm Meeting of the BRICS Business Council that took place from 9-10 February 2015 in Brazil.
The Midterm Meeting is as an opportunity to monitor developments towards adopting a Second Annual Report, covering the 2014- 2015 period, at the Seventh BRICS Summit, which will take place in Ufa, Russia, in July 2015.