Written by Nosihle Shelembe
Sports, arts and culture
Freedom Park is an untapped liberation heritage gem yet to be fully utilised by all South Africans, says the park's Acting CEO Jane Mufamadi.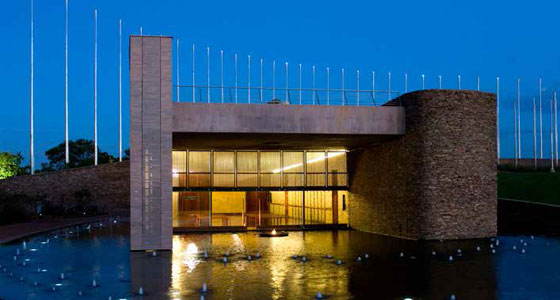 Freedom Park was among the many national and international exhibitors displaying products at Meetings Africa 2015 at the Sandton Convention Centre in Johannesburg recently.
Freedom Park has inscribed more than 80 000 names of the country's liberation heroes and heroines on the Wall of Names.
Struggle heroes JB Marks and Moses Kotane, whose remains were repatriated from Russia in March, are among the names inscribed on the Wall of Names.
"This monument was proclaimed by Tata Madiba to honour the heroes and heroines of humanity and freedom and act as symbol for national reconciliation and nation building," Mufamadi said.
Freedom Park was in a better position to narrate the rich liberation history of South Africa, given its founding principles as a national memorial for humanity, freedom and the myriad of content gathered from all over the country, the African continent and the world, she added.
"Freedom Park envisages soliciting solid partnerships with buyers or tour operators, especially now that the monument is in full operation," Mufamadi said.
Freedom Park's participation at Africa Meetings 2015 was an opportune moment because the national historic heritage monument recently opened a state-of-the-art museum called //Hapo.
Hapo is a Khoi proverb meaning 'a dream'. A dream is not a dream until it is shared by the entire community.
The //hapo interpretative centre tells the story of Africa, and of South Africa specifically, in seven parts. Each part is a distinct element in the evolution of the great continent.
Also called the Freedom Park Museum, // hapo draws together the park's elements to build a coherent and arresting narrative – from an African perspective – through interactive displays, vivid audio-visual presentations, performances and storytelling.
The story starts 3.6 million years ago with African creation legends, and describes the continent's, and South Africa's, rich and colourful history. It combines indigenous African knowledge and contemporary scientific thought to bring history to life. This story of the nation's rich and colourful history unfolds in seven eras.
For more information on admission prices, opening times and how to book a tour visit

www.freedompark.co.za