Due to the current economic slowdown, many people are struggling to pay off their debt. Some people panic, ignore their debt or borrow more money to pay their accounts. If you cannot pay your debt,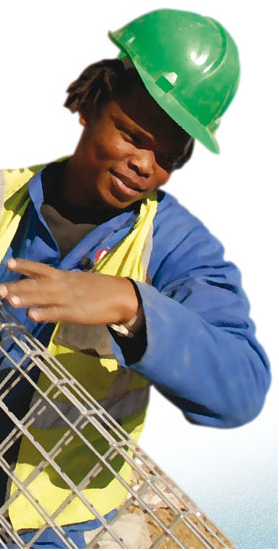 don't panic - there is help in the form of debt counselling. A debt counsellor will help you work out a budget and discuss a payment plan with your creditors. But you must make sure he or she is registered.
A debt counsellor is someone who is registered with the National Credit Regulator. He or she helps people who have debt-related problems. This includes being unable to pay monthly instalments or being blacklisted. Debt counsellors talk to credit providers and help to work out budgets and repayment plans.
There are about 1 020 registered debt counsellors in the country. All of them are checked to make sure that their practices are in line with the National Credit Act.
What you should know
You can only go to a debt counsellor if you have already talked to your credit providers and they cannot help you. The National Credit Regulator has set up a fund to pay for your debt counselling fees if you are earning less than R2 500 per month. Ask your debt counsellor about this.
All debt counsellors should have registration certificates showing their names and registration numbers. If you are not sure whether a debt counsellor is registered, you have the right to call the National Credit Regulator to confirm the details of the debt counsellor.
Debt counsellors are not allowed to get money directly from you and then pay the credit providers on your behalf. They must use a Payment Distribution Agency to get the money from you. The Agency will then pay your credit providers on your behalf.
You must find out about the fees of the debt counsellor before you start with debt counselling. You may exercise your right to negotiate the fee. There is more than one debt counsellor in most areas, so if you are not happy with the fee of one debt counsellor you can go to another one.
Benefit
It is important to know that once the debt counsellor talked to the credit providers and made payment arrangements with them, the credit provider has no right to repossess (take back) the goods that you bought on credit.
This is because the arrangements are made to ensure that the person who is in debt, as well as the credit provider, benefit from the process.
- Carol Netshifhefhe
For more information on debt counselling or to get a list of registered debt counsellors in your area, call the National Credit Regulator (NCR) 0860 627 627 or visit their website: www.ncr.org.za
For more information on debt counselling or to get a list of registered debt counsellors in your area, call the National Credit Regulator (NCR) 0860 627 627 or visit their website: www.ncr.org.za