KEEPING IT BRIEF
PREVENTING MISUSE OF 2010 PHRASES PLAN FOR 2010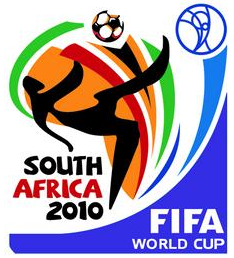 By law, certain phrases relating to the 2010 FIFA World Cup may only be used under specific conditions. This means they are protected by what is called 'intellectual property rights', which will prevent them from being misused. Phrases like 2010 Fifa World Cup South Africa may, for example, not be used to advertise events that are not official FIFA World Cup events. 
They may also not be used on goods other than registered goods like caps, T-shirts and bags. Newspapers and other media may use the phrases, but reporting must be fair and may not be misused for advertising purposes or to make money. The phrases include: 2010 Fifa World Cup South Africa, World Cup 2010, South Africa 2010, SA 2010, 2010 Fifa World Cup, Africa 2010, Soccer World Cup, and South Africa World Cup. The law also protects host cities' names together with the phrase 2010.
- BuaNews 
Eastern Cape 
As part of its contribution to save energy, the Nelson Mandela Bay municipality will start three energy-efficient projects later this year. One of the projects will use solar energy (energy from the sun) to heat water for home use. Wind energy and gas from land-fill areas will also be used. Nelson Mandela Bay is ideal for making electricity from wind because a lot of wind is available in the area.
- BuaNews
Mpumalanga 
More than 1 000 trees have been planted at a township outside Balfour as part of the Greening Mpumalanga project. The province has now passed its target of planting 100 000 trees by February. The project aims to make people in the province more aware of the importance of planting trees and caring for the environment. Funding for Greening Mpumalanga comes from the provincial and municipal budgets, as well as from donors. 
- BuaNews
Limpopo
To develop skills among municipal workers and improve service delivery in the Greater Letaba municipality, more than 150 municipal workers will get basic training. Training will include skills like typing and computer literacy, first aid, communication, house-building, plumbing, roads and road signs. At the end of the courses, the workers will receive certificates of competency.
- BuaNews
Western Cape
A project called Child-Friendly Schools, was started by the Western Cape Department of Education earlier this year. The plan, in partnership with the United Nations Children's Fund, encourages a safer learning environment in some of the province's schools where safety is a concern. This comes after the Minister of Education pointed out nine schools (one per province) with safety problems. 
- BuaNews
Gauteng 
The provincial education department is building 70 new schools throughout the province. The schools will help relieve overcrowding and improve the province's education system. So far, 17 of the schools have already opened to take in some of the 17 194 learners who could not be placed by the end of last year. This year, 678 360 new learners registered in the province. This is an increase of 2,8 per cent from 2007. 
- BuaNews
KwaZulu-Natal 
To improve learning at needy schools, learners at 30 schools in the country will get 60 000 lap desks worth R3 million. The first lap desks were handed over to learners at Mandosi Primary School in Pinetown. Lap desks can be carried and can be used at home or in the classroom. The project, which is sponsored by Old Mutual , is supported by the Department of Education. Archbishop Emeritus, Desmond Tutu, is the patron. 
- BuaNews

---
Remember to switch off all lights, especially outdoor lights, during the day