People who identify as lesbian, gay, bisexual, transgender and intersex (LGBTI) have the same rights as heterosexual people in South Africa.
This is enshrined in the Constitution and the Department of Justice and Constitutional Development (DOJ&CD) continues to work hard to promote and protect the rights of LGBTI persons.
Despite these efforts, the Director of Access Chapter 2 (AC2) Mapaseka Steve Letsike said members of this community are still marginalised.  AC2 is a Non-Profit Organisation initiated to promote the rights and empowerment of women and girls, and LGBTI people.
She said South Africa has a history of prejudice based on skin colour, as well as discrimination against women. In the past 25 to 30 years, Letsike said the LGBTI community has also been subjected to similar marginalisation and prejudice.
"When we talk about challenges experienced by the LGBTI community, we talk about multiple forms of discrimination, stigmatisation and marginalisation," she said.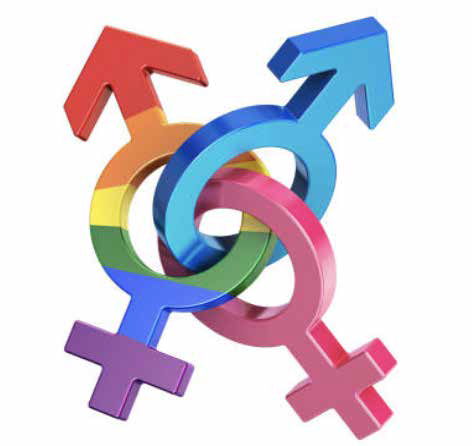 "We have to constantly teach people that the LGBTI community is made up of a diverse population in terms of gender and sexual orientation," said Letsike, who identifies herself as a lesbian woman.
Letsike said people must understand that members of the community are not asking to be accepted. "Who is accepting heterosexual people? I think when we talk about embracing one another, we talk about embracing people as they are, whether heterosexual, homosexual or intersexual. I think the principle of humanity brings a complete context of respect, love, care and non-judgment, regardless of any creed," she said.
She said stereotyping based on gender has unfortunately been normalised in our homes, schools, churches and workplaces.
The assumed domination of heterosexuality has resulted in marginalisation of members of the LGBTI community, which ultimately leads to victimisation in terms of abuse and sometimes even murder, she believes.
Her sentiments are shared by the Project Manager of the LGBTI Programme at the DOJ&CD, Busisiwe Dhlamini, who said most members of the LGBTI community are still being discriminated against because of their sexual orientation or gender identity and expression.
Dhlamini said people can visit the department's website www.justice.gov.za to learn more about their rights and the rights of others.