Written by More Matshediso
Local Government Summit
President Jacob Zuma says great strides have been made in delivering basic services to South African communities in the 14 years since the inception of local government.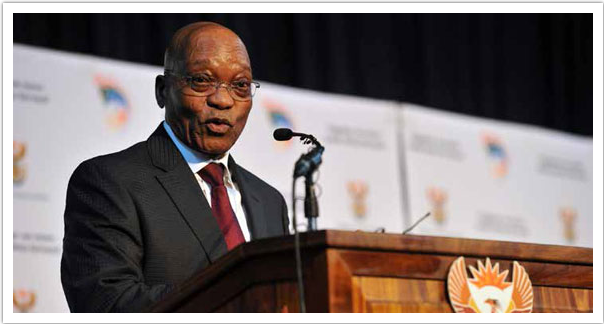 Leading the second Presidential Local Government Summit (PLGS) in Gauteng recently, he said the current administration would continue to work hard to achieve radical and meaningful change in the performance of local government.
"Out of this summit must emerge a focused action plan, to strengthen local government by getting the basics right," said the President.
He added that local government, together with other spheres of government, must provide basic services efficiently and effectively, and in a caring manner.
South Africa's Constitution enshrines socioeconomic rights, including the rights to dignity, water, sanitation and housing, amongst other basic needs, the President said.
Progress in basic service delivery
He noted the progress in basic service delivery in various municipalities, and that the recent report on the non-financial census of municipalities confirmed that the services rendered by municipalities have reduced poverty.
"The report focuses on basic services, namely: water services, electricity services, sewerage and sanitation services, and solid waste management services offered by the 278 municipalities across the country."
He said the report showed that 11,8 million basic water services were provided to households, with 5,3 million receiving free basic services. Of the 11.8 million who received basic water services, 2,5 million benefited from indigent support.
Indigent households are those that qualify for rebates or services subsidies.
President Zuma said the report also showed that 10 million consumer units were receiving sewerage and sanitation from municipalities in South Africa, and 31,1% of the consumer units had access to free basic sewerage and sanitation.
"These are just a few examples of positive developments mentioned in the report," the President said.
He commended municipal leaders who have made a difference in changing peoples' lives and living conditions, as demonstrated in the report.
The first PLGS was held at Khayelitsha in Cape Town in 2009, where the President encouraged the three spheres of government to work together.
President Zuma said the 2014 summit showed that all municipalities agree that the basic services and people's needs must be met.
Going back to basics
Cooperative Governance and Traditional Affairs Minister Pravin Gordhan said the summit aimed to highlight successful achievements by municipalities and come up with solutions for issues that needed intervention. Minister Gordhan said too many municipalities fail to do the basics for their communities, and that the summit was all about going back to basics, serving communities better.
The Minister urged municipalities to only hire engineers and other technicians who would construct the best infrastructure developments that would last more than 20 years and deal with corruption.
"It is our collective responsibility to root out corruption in our municipalities and communities," said Minister Gordhan.
The summit was attended by, among other delegates, all Mayors, Speakers, Chief Whips, Municipal Managers and Chief Financial Officers from the 278 municipalities of South Africa.
Success story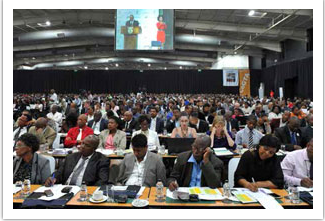 Steve Tshwete Local Municipality Mayor Mike Masina shared a success story of how the local municipality managed to be among the ones that performed well.
Masina said the municipality had developed a clear communication strategy to keep residents informed about its plans and challenges.
"We have a good working relationship with local print and electronic media. I have a column in one of the local newspapers, where I inform the community about our plans, on a weekly basis," said Mayor Masina.
He added that the municipality also had a radio slot where executives spoke about programmes and challenges of the municipality, and received feedback from residents.
He said the municipality also had an SMS line it used to inform residents about any urgent announcements, including power and water outages.
The municipality also held regular mayoral meetings where each department under it reported on successes and challenges experienced.
The municipality also convenes mayoral outreach meetings to hear the concerns of residents, and attempted to address them in a week, where possible.