Written by Noluthando Mkhize
The Department of Basic Education (DBE) is improving South Africa's standard of education by upgrading school infrastructure, increasing teacher development and improving mathematics and science results.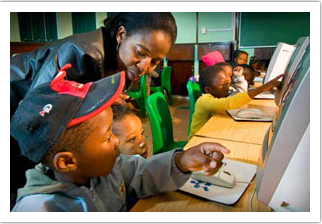 The department's main priorities are to meet the mathematics, science and technology curriculum and assessment targets and ensure the continued increase in the number of passes in mathematics. The number increased from 121 970 in 2012 to 142 666 in 2013, a significant increase of 20 696.
In physical science, there were 124 206 passes in 2013, which is 14 288 more than the 109 918 passes in 2012.
Infrastructure development
Some of the achievements that the DBE has recorded since the appointment of the new administration, include the development of a maths, science and technology directorate within the curriculum branch of the department.
This was done to ensure that there is a dedicated unit to implement the recommendations of a ministerial task team set up by the Minister.
A dedicated infrastructure directorate was also set up within the planning branch of the department to oversee and support ongoing infrastructure projects in the provinces. The directorate also oversees and ensures that provinces comply with the published norms and standards for school infrastructure.
So far, the Accelerated Schools Infrastructure Delivery Initiative has completed 70 schools in the Eastern Cape and four in the Western Cape.
Teacher development
A total of 140 fully functional teachertraining centres, 40 of which have full information communication technology resources provided by Vodacom, were established.
Quality and efficiency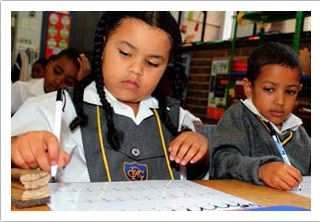 The Basic Education Minister Angie Motshekga has stressed that the key objective of this term is to improve the quality and efficiency of the entire education system.
The department, through the provinces, continues to make significant strides in learner teacher support material delivery and have worked on systems that are better able to capture information and allow for resources to be adequately deployed.
The Minister has called on officials to work together to improve the education sector and take South African learners forward.
"Leaders are only as strong as the teams they have around them and the officials in positions of leadership at the DBE are certainly individuals capable of elevating the standard of education to a new level," said Minister Motshekga.