Lindiwe Sisulu is the Minister of Human Settlements in South Africa. She has held the position from 25 May 2014 and has been a Member of Parliament since 1994.
About the minister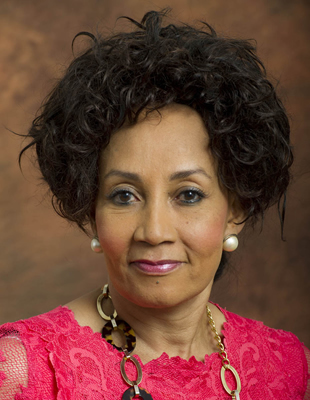 She holds a Masters of Arts degree in History from the Centre for Southern African Studies, University of York, and M Phil from Centre for Southern African Studies, University of York obtained 1989.
She has also obtained a Bachelor of Arts and a Bachelor Arts Honours degrees in History from University of Swaziland obtained in 1981. She obtained a Diploma in Education from University of Swaziland in 1980.
She completed her GCE Cambridge University Ordinary Level at St Michael's School in Swaziland in 1971 and GCE Cambridge University Advanced Level in 1973 also in Swaziland.
She has taught at Manzini Central High School in 1981 and lectured at Department of History of the University of Swaziland in 1982 and at Manzini Teachers Training College from 1985 to 1987.
During that period she was also a Chief Examiner of History for Junior Certificate Examinations for Botswana, Lesotho and Swaziland. She also worked as a Sub-editor of The Times of Swaziland in Mbabane, Swaziland in 1983.
About the department
The Department came into being in 1994 after the dawn of democracy. Its roots can be traced back to 1956 when the Freedom Charter was adopted in Kliptown. The clause that says: There shall be houses, security and comfort is the founding base for the department. Also the Constitution of the Republic of South Africa (1996) state that access to housing is a basic human right, the government has to ensure that an environment conducive to progressive realisation of the right.