Written by Ongezwa Manyathi
State of the Province Address
Limpopo Premier Stan Mathabatha highlighted the progress that the province has made in changing lives in the province. These include creating jobs despite economic challenges, improving road infrastructure and ensuring quality health services in the province.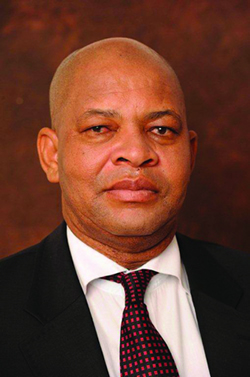 "According to Stats SA Labour Force Survey some 147 000 jobs had been created in the province in 2015. In the third quarter of 2015 59 000 jobs were created," said Premier Mathabatha.
Creating jobs
In 2015, Premier Mathabatha announced a planned investment involving the South African Women Investment Holdings, Jidong Development Group and China Africa Development Fund.
"This R1.65 billion investment was for a Mamba Cement Manufacturing Company in Thabazimbi. The plant has been completed and created 231 permanent jobs and 550 temporary jobs." 
The Premier added that a further, 50 South Africans will be trained in China on how to operate this type of plant. "They will be sent in groups once the commissioning of the plant is completed."
Improving road infrastructure
Last year Premier Mathabatha committed an amount of R1.2 billion to roll out more than 12 major road infrastructure projects across the province.
Significant progress has been made since the announcement including the building of four bridges, the upgrade of 407 km gravel roads to tar, and the rehabilitation of 173 km of tarred roads.
Drought relief
In November 2015, Limpopo was declared a disaster area. The provincial government has set aside R3 million to assist affected farmers through the provision of livestock feeds.
"An additional R51 million was also reprioritised from the Comprehensive Agricultural Support Programme (CASP) and Illima/Letšema allocations to catch up with the demand for fodder and livestock water required for the communal small scale and subsistence farmers in the Province."
Agricultural training
The Madzivhandlila and Tompi Seleka Agricultural Colleges, which were opened last year, have increased their student enrolment. The student enrolment for both colleges has since increased from 140 in 2015 to 222 in 2016.
"The colleges are indeed fully functional and have begun to make an impact in skills development in the agricultural sector," said the Premier. 
Quality education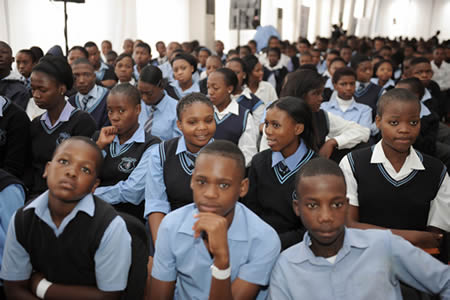 In 2015 Limpopo saw 101 575 learners write their Grade 12 examinations, an increase of 39.2 percent from 2014.
The number of learners with bachelor pass also increased from 16 325 in 2014 to 20 992 in 2015.
Premier Mathabatha announced that the province has set itself an 80 percent target.
Further, over the past three years R2.9 billion was spent on improving school infrastructure. A further R2.4 billion has been budgeted over the next three years to continue with this infrastructure delivery work in our schools.
Improving social services
The Limpopo government is working with Community Based Organisations to ensure that vulnerable groups such as children, people with disabilities, women and older persons, are protected. 
"A total of 3 248 Community Based Organisations have received help from government. An amount of R4 million was transferred to the National Development Agency in the province to assist 200 Non-Profit Organisations."
He said similar training will be provided to another 200 organisations in the next financial year.
Improving access to healthcare
The Premier also highlighted efforts by the provincial government to ensure that its citizens have access to quality healthcare.
"A total of 150 state-of-the-art ambulances were bought in this financial year. Planned Patient Transport and mobile clinics will be bought in the next financial year to assist in those areas where we still have shortages.
"By December 2015 over 38 healthcare facilities had undergone major refurbishments." Other higlights include:
The medical school at University of Limpopo admitted its first group of 60 students this year. These students were offered full bursaries to the tune of R10 million for their studies by the provincial government.

One of these students making history is 15-year-old Junior Mkhombo from Thulamahashe.

The province will soon have its own academic hospital. Construction will start by November this year.
The provincial government has also been sending young people to study in medicine in Cuba. In September last year, 110 students were sent to Cuba. To date, the province has 394 students who are at various levels of study in Cuba. Nineteen of these students will return to the province next year for their final clinical training.
Providing shelter
As at the end of January this year, the Limpopo government had built 7 740 houses. This represents a 74.2 percent increase compared to 2 000 houses we built in the previous financial year.