The spear has fallen and we are a country in mourning.
We have lost yet another iconic freedom fighter who dedicated her life to building a South Africa of which we can all be proud. 
Mam' Winnie Madikizela- Mandela was a freedom fighter, and a leader who defied the odds.
In her early life, she moved to Johannesburg from the Transkei to further her studies, however her exposure to social injustices caused by apartheid moved her to action. She took it upon herself to be part of the movement of change and work towards a free and fair South Africa. It took the better part of her life to realise this aspiration.
Mam' Winnie passed away in a month that is symbolic to all of us as it's a time when we as a country reflect on the journey travelled thus far as well as the journey we must all travel in order for future generations to enjoy freedom.
South Africa has lost a mother, a grandmother, a friend, a comrade, a leader and an icon.
She was the face of hope, a symbol of freedom and a courageous revolutionary.  In the midst of repression, she was a voice of defiance and resistance.
 In the face of exploitation, she was a champion of justice and equality.
 Throughout her life she made an everlasting contribution to the struggle through sacrifice and her unyielding determination. Her dedication to the plight of her people gained her the love and the respect of the nation.
 For many years, she bore the brunt of the senseless brutality of the apartheid state with stoicism and fortitude. Despite the hardships she faced, she never doubted that the struggle for freedom and democracy would succeed.
 She remained a tireless advocate for the dispossessed and the marginalised throughout her life. She was a voice for the voiceless.
As we prepare to commemorate Freedom Day on 27 April let us not forget the price that many had to pay in order for us to be able to live in a free and democratic country.
Even at the darkest moments of our struggle for liberation, Mam' Winnie was an abiding symbol of the desire of our people to be free.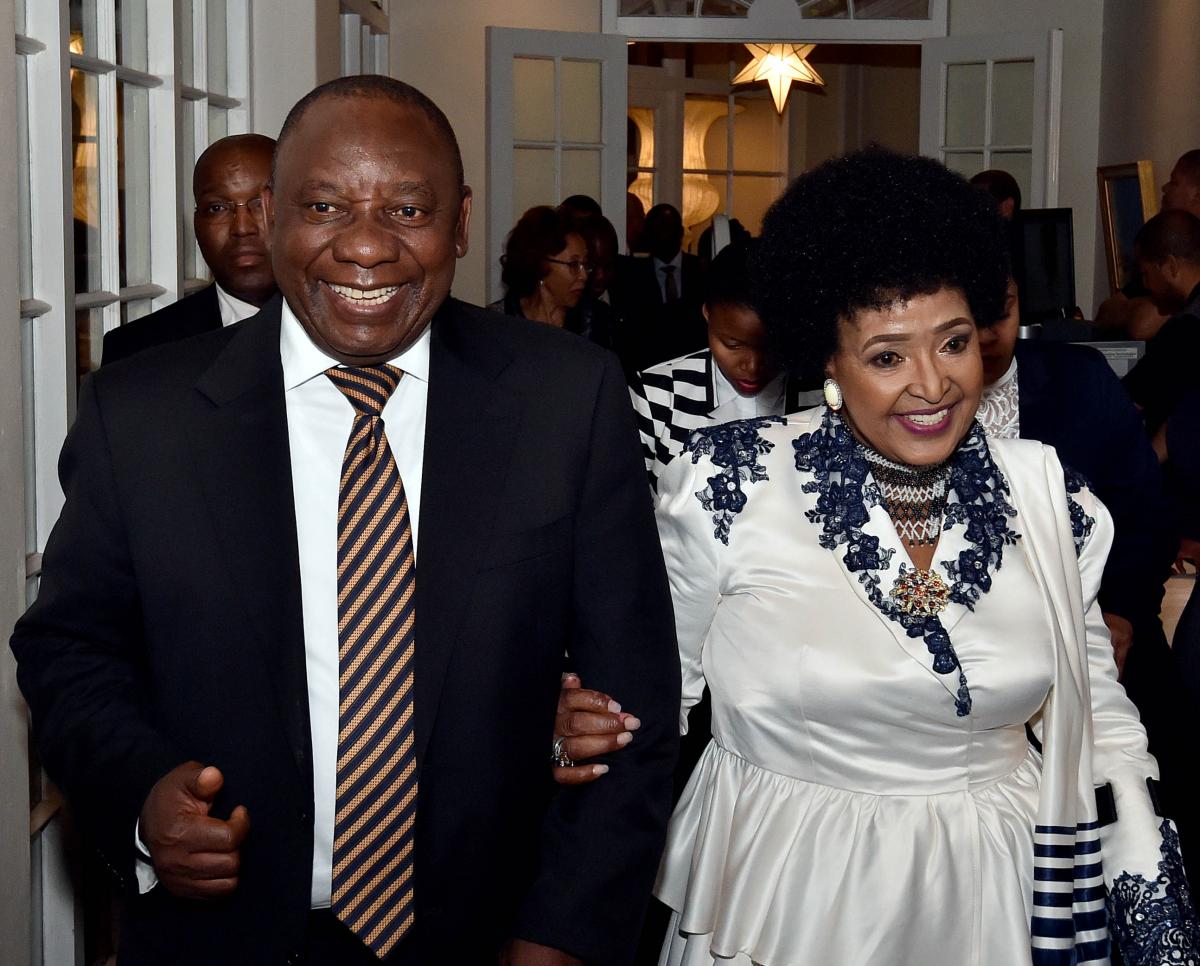 Nomzamo Winifred Zanyiwe Madikizela was the fifth of nine children and was born in the village of Mbongweni, Bizana, in the Transkei on 26 September 1936. Her father was a history teacher before being appointed Minister of Forestry and Agriculture in the Transkei Bantustan during Kaizer Matanzima's rule. Her mother was a science teacher.
In 1953 she was admitted to Jan Hofmeyr School of Social Work in Johannesburg. This was the first time she left the Transkei and it was during her studies that she experienced the full effects of apartheid.
Mam' Winnie finished top of her class in 1955 and was offered a scholarship to further her studies in the United States. At the same time she was offered the position of medical social worker at the Baragwanath Hospital in Johannesburg. She opted to stay in South Africa and in so doing became the first black member of staff to fill that position.
During this time she met and befriended Adelaide Tsukudu, the wife of former African National Congress president Oliver Tambo. Her interest in politics grew and her work as an activist started.
Mam' Winnie met Nelson Mandela during this time and the two celebrated their engagement together in Johannesburg on 25 May 1958.
Their marriage had to be strong enough to deal with multiple court cases launched by the apartheid state against Nelson Mandela, as well as police raids and an unstable upbringing for their children Zenani and Zindziswe.
Mam' Winnie was part of the mass action organised by women against the apartheid government's pass laws which was led by Lilian Ngoyi, Albertina Sisulu, among others.
The arrest and subsequent 27-year imprisonment of Nelson Mandela changed the direction of Mam' Winnie's life.
Her movements were restricted, she was harassed, intimidated and eventually banned and she was kept in solitary confinement for more than 200 days without seeing her two young children. 
However, she was not deterred. Mam' Winnie stood firm in her fight for a just society and in the belief that South Africa would be free one day.
It is now up to all of us to remember her legacy and continue her struggle for justice and equality for all.
Let us remember the rich, remarkable and meaningful life of our very own heroine and draw inspiration from the struggles that she fought and the dream of a better society to which she dedicated her life.
The time has come for all of us to take a collective deep breath, pick up the spear and continue to work towards changing the lives of all our people.  Rest in peace mother of the nation."