Writter: Silusapho Nyanda
Oratilwe Moerane (19) learnt at the age of 17, when she gave birth to her son Keitumetse, how difficult being a young mother is.
She said the pregnancy shattered her dreams.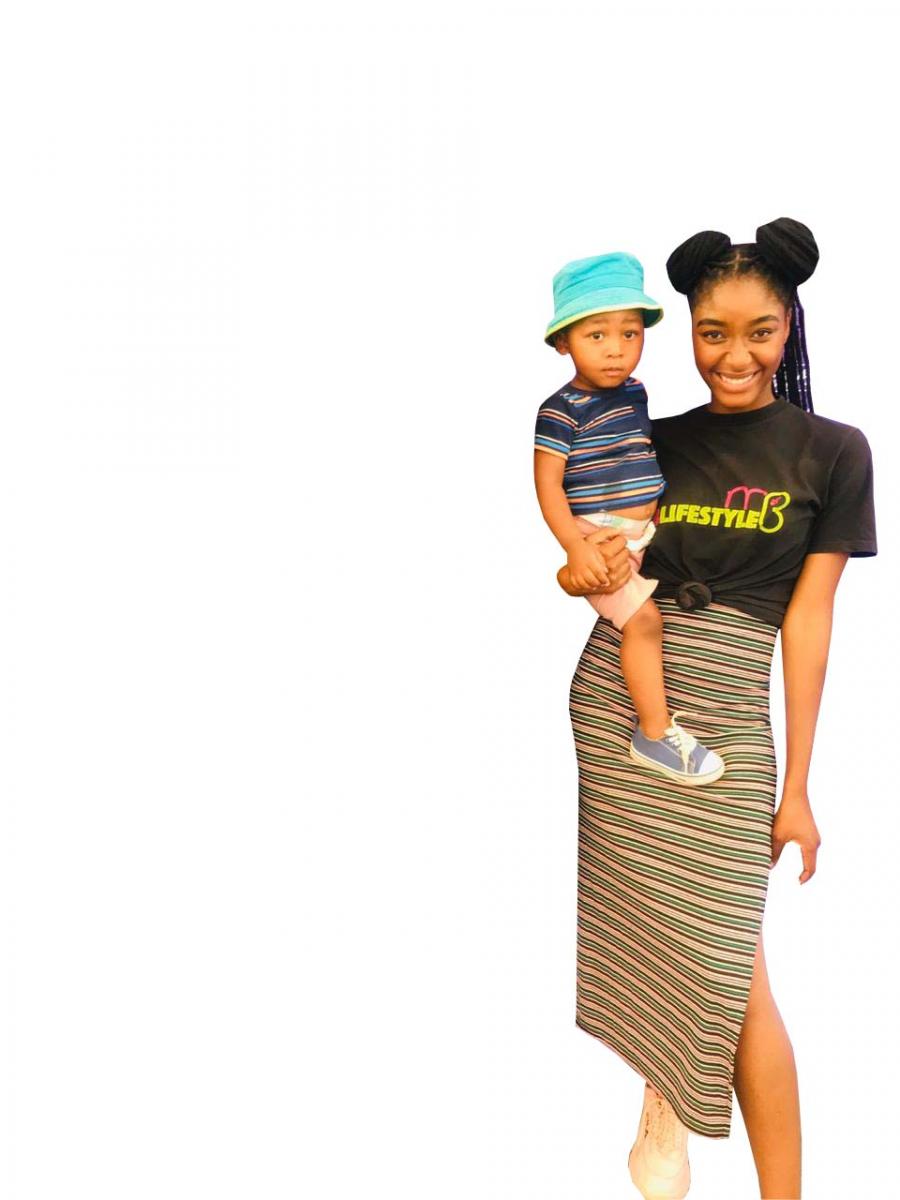 Motherhood meant she had to leave school in Grade 10 so that she could look after her son. Moerane said: "Having to drop out of school, I had to hustle hard to provide for my son."
Although Moerane regrets having sex at a young age, she does not regret being a parent to her son, Keitumetse. "Motherhood has taught me a lot of valuable lessons."
She advises other teenagers to avoid having sex. Moerane said if teenagers have sex they have to use contraceptives. These are freely available at government health facilities.
"When you go to the clinic to get contraceptives society will sometimes shame you, but you must remember that you are doing it for you.
"Both boys and girls are responsible for using contraception, such as condoms to protect themselves against pregnancy and illnesses," she said.
Let's Talk Prevention of Early and Unintended Pregnancies
The Department of Basic Education (DBE) and the United Nations Educational, Scientific and Cultural Organization (Unesco) have launched the Let's Talk Prevention of Early and Unintended Pregnancies (EUP) campaign.
It aims to make schools the foreground in the fight against teenage pregnancy and the spread of HIV in adolescents.
Unesco's National Programme for Health and HIV Coordinator Buyiswa Mpini said the campaign works with schools to teach pupils, from adolescence, about the
risks posed by unprotected sex. "The programme works with schools to teach teachers about how to engage the topic of EUPs and sex-related lessons," said Mpini.
Schools interested in joining the programme can contact the Department of Education or Unesco.
Did you know?
Public healthcare clinics make counselling and contraceptives freely available. Contraceptives include:
Condoms
Hormone patches that thicken cervical mucus to stop sperm from entering a woman's womb
Oral contraception, also known as the pill.
Women can be injected with Nur-Isterate and Depo Provera every two months, or Petogen (DMPA) every three months. An intrauterine device, also known as the loop, can prevent pregnancy for about five years and can be removed at any time.
The IMPLANON contraceptive is placed under the skin on the inside of the upper arm.