The much-loved Santa Shoebox Project will spread more than just joy to thousands of children this festive season.
Almost one million children have benefitted from the project since 2006.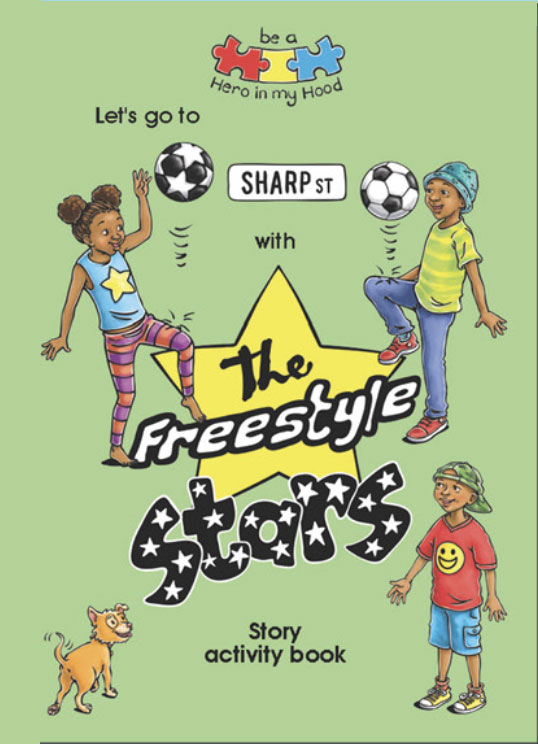 The Santa Shoebox Project reaches over 1 000 facilities in South Africa and Namibia yearly.
This year the Santa Shoebox Project and independent publishers, Hero in My Hood, created an activity book that educates children about bullying and violence against women and children.
The activity book was developed with psychologists, doctors, social workers and gender activists.
"We chose freestyle soccer as the theme as it is an activity that is traditionally seen as for boys, but one in which girls are just as active," said Hero in My Hood Co-founder Mandy Lomberg.
"You will see many clues throughout the book that challenge gender stereotypes. In our story the children of a neighbourhood come together as themselves and shine as a team, 'The Freestyle Stars'," she said.
Lomberg added that the book encourages children to 'tell' and to 'talk', breaking the silence that allows negative behaviour to continue. The story guides the children to find something that they enjoy and can do well, to help build self-esteem.
 "The Santa Shoebox Project is very proud to have collaborated with Hero in my Hood on their book about bullying and gender-based violence", said Santa Shoebox Project CEO Deborah Zelezniak.
The Santa Shoebox Project allows donors to choose their child by name, age, gender and area.
"The items we specify for each shoebox are toothpaste, toothbrush, soap, facecloth, sweets, school supplies, a toy and an outfit of clothing. These are items of upliftment, empowerment and self-esteem," said Zelezniak.
Every April, the Santa Shoebox website opens for applications from facility caregivers at places like crèches, schools, places of safety and community groups. Apply at www.santashoebox.org.za.
WhatsApp or SMS 076 491 2407 for more information.