Sport, Arts & Culture
Tributes poured in as South Africa mourned the death of an anti-apartheid cultural activist, performer and National Order of Ikhamanga recipient Jonathan "Johnny" Clegg.
Clegg passed away last month in the presence of his family following a long battle against pancreatic cancer.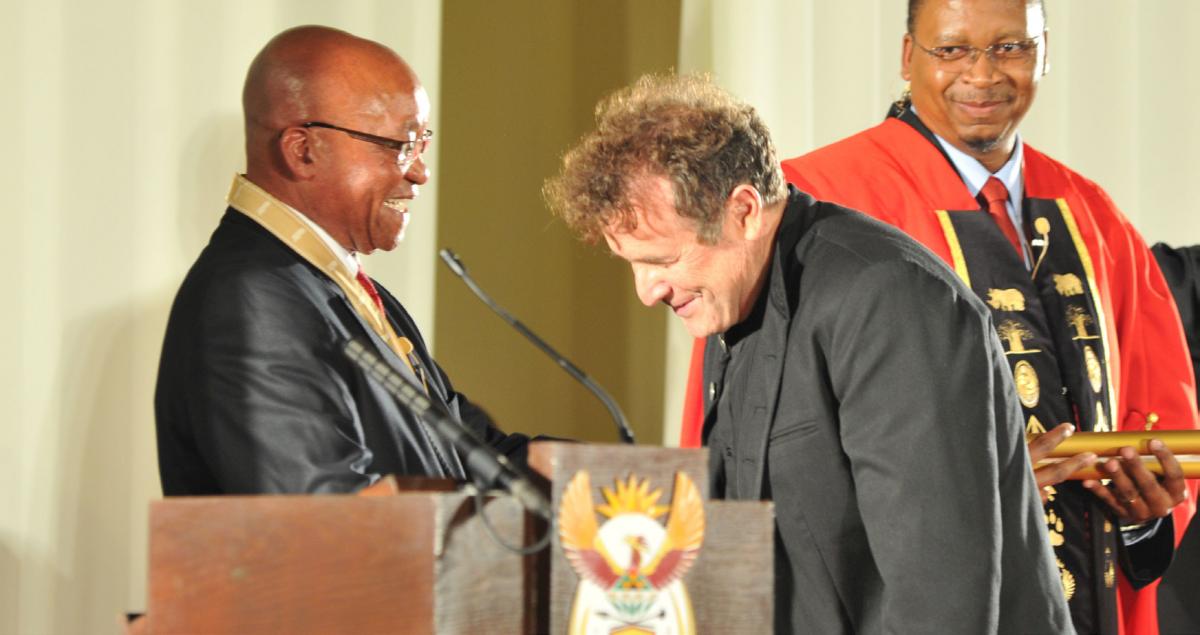 President Ramaphosa said his thoughts and prayers were with the family and friends of Clegg, who was also an award-winning singer, songwriter, anthropologist and academic.
The President said Clegg will always live on in many citizen's hearts and in their homes as they replay his stirring blend of cultural celebration and political resistance.
"We have lost a special patriot… A beloved, inspirational and heroic voice has fallen silent and leaves all of us bereft of an exceptional compatriot and icon of social cohesion and non-racialism," said President Ramaphosa.
The President has offered his condolences to Mr Clegg's family, friends and followers, and the broad range of artists and organisations with whom he collaborated in South Africa and internationally during his performance career of four decades, in the course of which he sold more than five million albums.
"Johnny Clegg's special relationship with Sipho Mchunu in Juluka, as well as with Dudu Zulu in Savuka, gave apartheid-era South Africa a window on the non-racial South Africa we were determined to achieve," said the President.
In 2012, Clegg became an Esteemed Member of the National Order of Ikhamanga – awarded in Silver – for his excellent contribution to and achievement in the field of bridging African traditional music with other music forms, promoting racial understanding among racially divided groups in South Africa under difficult apartheid conditions, working for a non-racial society and being an outstanding spokesperson for the release of political prisoners.
Clegg's website summed up his musical career saying Clegg had sold over five million albums of his brand of crossover music worldwide.
"He has wowed vast audiences with his audacious live shows and won a number of national and international awards for his music and for his outspoken views on apartheid, his perspectives on migrant workers in South Africa and the general situation in the world today. Johnny Clegg's history is as bold, colourful and dashing as the rainbow country which he has called home for more than 40 years," Clegg's website stated.