Written by: Hlengiwe Ngobese
Transport Month
Londiwe Zulu, a licensed pilot encourages high school pupils to do well in mathematics and science as a gateway into the maritime sector.
Londiwe Zulu is a young woman who has taken the transport sector by storm as a tug master at the Richards Bay Transnet Port in KwaZulu-Natal.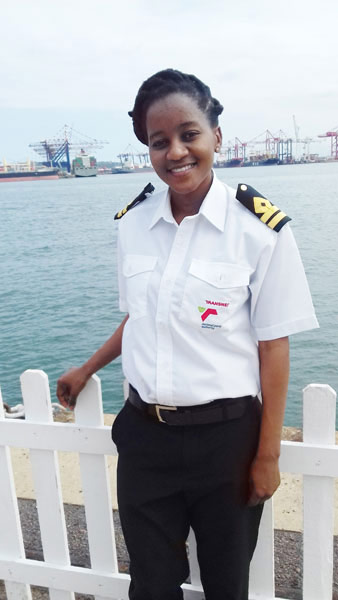 Proving that hard work really does pay off she is licensed to pilot any type of vessel.
A tug master commands the powerful boats used to assist ship movements in ports and harbours. While small in size, tugboats are extremely powerful watercrafts and their handling requires specialised skills.
"I wanted a career that was challenging and I am glad that my job gives me just that. As a tug master I have to study the sounding charts daily and have an accurate mental picture of the sea-bed. I have to know what's underneath me including port depths," she said.
The 27-year-old adds that things were not easy when she took the decision to venture into the maritime sector. She almost gave up on her dream to become a tug master because she didn't have money to study. 
After passing matric with flying colours at Tyson Technical High School in 2004, she enrolled at the Cape Peninsula University of Technology as a Maritime Studies student.
"My mother was able to fund my first year of study. I also had some savings that helped me. With the realisation that my mother would not cope, it became clear that I would need some sort of financial assistance. I applied for a bursary at Transnet and luckily I was accepted.  I had no choice but to succeed,"she said.
"After that, Transnet offered me a cadetship for one and half year as a tug master. I proceeded to go to the South African Maritime Safety Authority for an oral test. I passed and was granted a certificate of competence which promoted me to become tug master," she said.
Zulu's advice to Grade 12 student is to work hard and obtain good results as a gateway to the maritime sector.
"This is a very difficult sector if you don't have good result especially in mathematics and science it will be challenging for you."