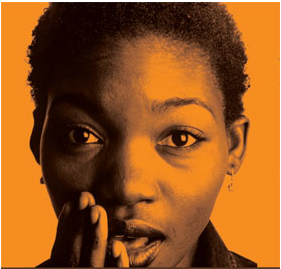 Last year was the tenth anniversary of government's campaign 16 Days of Activism for no Violence Against Women and Children. Government is now set to fight violence and abuse every day of the year.
The campaign for no violence against women and children is held all over the world between 25 November and 10 December each year.
In South Africa, government will now work with non-governmental and community-based organisations to ensure no violence every day of the year. The new campaign is known as 365 Days of No Violence Against Women and Children.
Summit
The Department of Women, Children and Persons with Disabilities held a summit last year to look at measures needed to support the new awareness campaign.
The summit discussed ways to change the behaviour of abusers and reducing the number of abuse cases.
Human dignity
Restoring the human dignity of victims is an important part of the 365 Days campaign.
Measures are already in place to re-start specialised police units to deal with domestic and sexual crimes. The specialised units will help to attract police officers who have knowledge of how to handle such crimes. These officers have the necessary experience and skills to properly investigate cases of abuse against women and children.
Courts
As the campaign is carried out throughout the year, government will also give more power to the courts to focus on victims' needs.
This will include investigating officers working closely with survivors when bail applications are considered. Survivors will get support if the abusers are released on bail, especially because the accused is often known to the victim.
Rape survivors
Government will also make rape survivors aware of their rights in line with the Sexual Offences Amendment Act. For example, their right to request compulsory HIV testing of the offender within 90 days of the offence.
Government will also ensure that rape survivors get medication immediately after being exposed to possible HIV infection. This includes ensuring that antiretroviral drugs are always available to rape survivors.
Care centres
The Department of Women, Children and Persons with Disabilities will also ensure that victim empowerment services are made available to the victims of sexual assault.
There are 17 Thuthuzela Care Centres across the country in areas with high incidents of sexual violence. These centres provide health, welfare and support services in a dignified and caring environment by qualified professionals.
- Mbulelo Baloyi
For more information on Thuthuzela Care Centres, contact the National Prosecuting Authority: 012 845-6000.