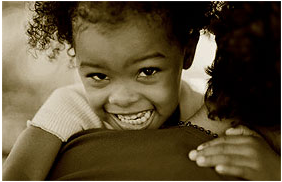 The illegal registration of births of foreigners in South Africa is a serious threat to our country's national security. Illegal registrations have been taking place when foreigners applied for late registration of birth. Through illegal registration of birth, foreigners.
Population register
Through illegal registration of birth, foreigners have been falsely added to the South African population register. This has resulted in them getting identity documents and passports, which have allowed them to illegally access social grants.
By the end of February, the Department of Home Affairs had completed more than
112 000 applications for late registration of births. By the end of this year, the department hopes to stop late registrations completely.
National campaign
Government will now make sure that newborn babies are issued with birth certificates before they leave the hospitals where they are born. This will ensure a South African population register that reflects only people who are legally South Africans.
Government, through the Department of Home Affairs, has started a massive national campaign for the registration of births.
More details
The shortened birth certificates that are presently issued when babies are born will be changed.
These birth certificates do not have any details of the parents. They only show the baby's name certificates and a number which eventually becomes the child's ID number. As a result, the system is abused, because people can use anyone's name and a false number on the certificate and then apply for an ID document.
The department now plans to change birth certificates to include more information like the mother's full details to enable officials to check if the mother is South African.
Schools
For the next three years, the Department will be visiting primary schools to make sure that every child under the age of 15 is registered.
This will help the department in future as it will have proof that the children are on its population register. It will also be proof that the child is real and not just a name on a birth certificate.
Fingerprints
The possibility of taking fingerprints before the age of 16 is also being considered. These fingerprints will be placed on the population register. Once the fingerprints are on the register, first-time ID applicants will be able to use their thumb-print to check if they are on the register.
- Mbulelo Baloyi
Birth Certificates
To prevent the illegal issuing of birth certificates and identity documents, government has started to issue newborn babies with birth certificates at the hospitals where they are born. This service is currently only available at government hospitals, but will be extended to private hospitals in future.
For more information, call the Department of Home Affairs' toll-free number: 0800 601 190