Alexandra residents can now get their chronic medicines at the touch of a button, thanks to Africa's first 'ATM pharmacy'.
In mid-March, the Gauteng Department of Health launched the revolutionary Pharmacy Dispensary Unit (PDU) in the sprawling township situated in the north of Johannesburg. It will reduce congestion at the surrounding public health care facilities and allow patients to get their chronic medicines and be on their way within minutes.
Speaking at the launch of the PDU, Gauteng Health MEC Dr Gwen Ramokgopa said that the state-of-the-art system will dramatically reduce waiting times and will also improve the public health care system.
"We are revolutionising things and moving with the times; the ATM pharmacy will

modernise the public health care system.

"We know that one of our biggest problems is long waiting times and queues at clinics and hospitals, and we are confident that this will soon become a thing of the past," said Ramokgopa.
There are already 400 000 patients in Gauteng who receive their medicines offsite, from stand-alone and retail pharmacies, as part of the provincial government's efforts to relieve congestion at clinics.
The MEC said initiatives like offsite medicine collection and electronic dispensing are examples of what the future holds for the public health care sector.
The PDU was launched in partnership with private health companies and non-profit organisations, including Right-To-Care and Right e-Pharmacy. A team from Germany assisted with the development of the technology.
The system is run by qualified pharmacists and pharmacy assistants and integrates with the clinical management at public facilities of patients with chronic conditions.
When using the ATM pharmacy, patients need to have their bar-coded green ID, smart ID card or their pharmacy card scanned into the system.
They will then need to enter their pin number into the ATM. The system will connect them to a remote pharmacist who will help them, while the machine reads the prescription.
Shortly after this, the robotic machine will label and dispense the medication, which will be dropped in the collection slot.
A receipt will also be printed for the patient which will indicate the next collection date. In addition, prescription collection reminders will be sent by SMS. Late collections are immediately flagged for follow up.
Patients can choose to be served in one of 11 languages offered and support personnel are on site to help patients deal with the technology.
Other sites in Diepsloot and Soweto have been selected for the pilot of this public pharmacy programme.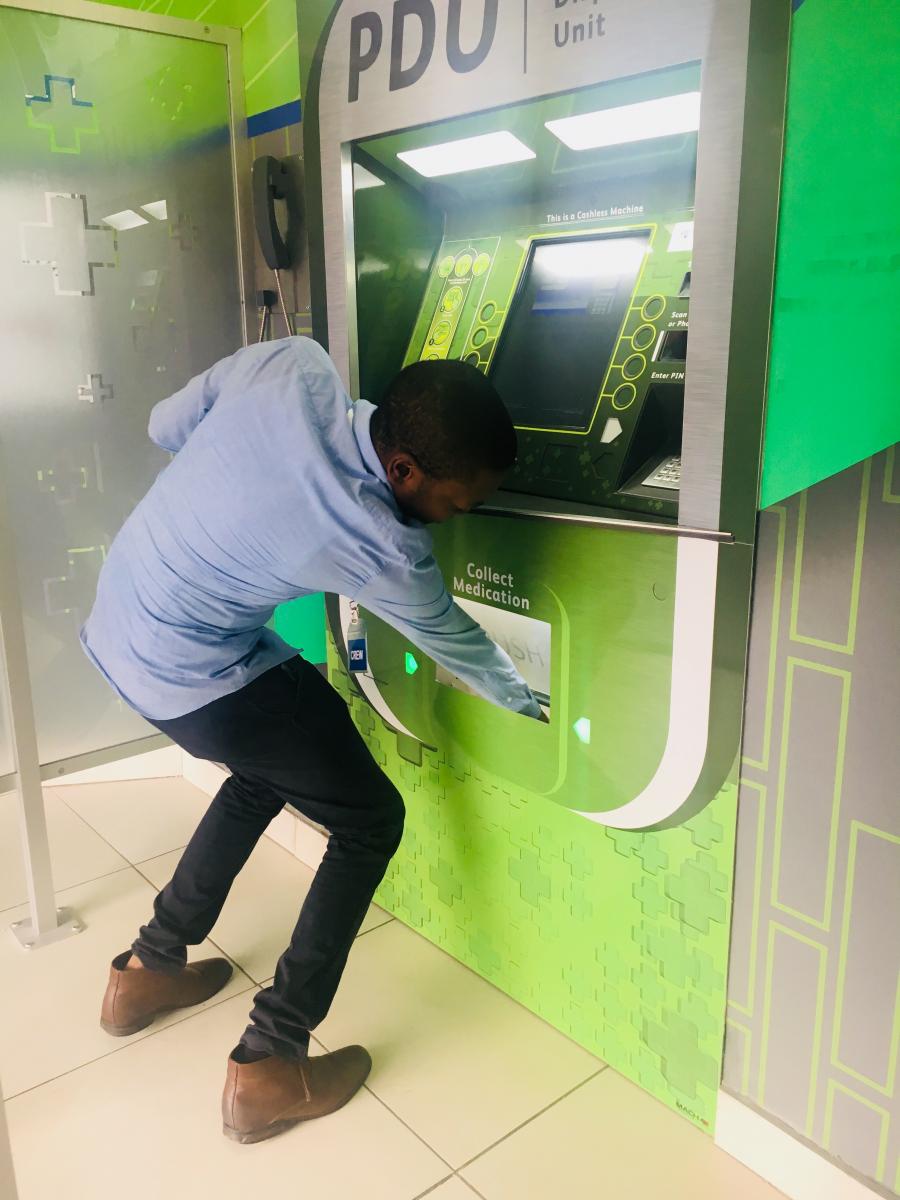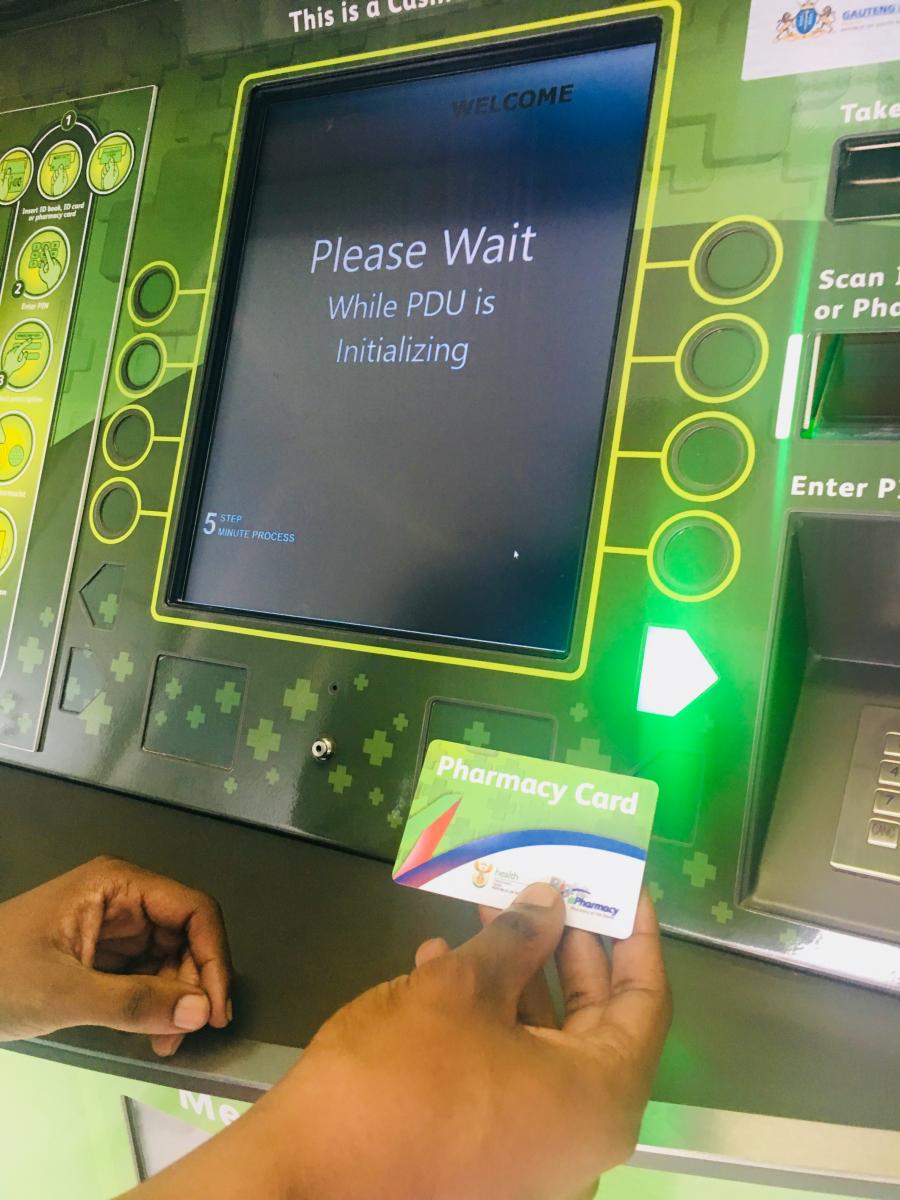 Speaking to Vuk'uzenzele, pharmacists assigned to the Alex PDU said that the system will help in delivering better services to patients who need medication for chronic illnesses.
According to assistant pharmacist Nompumelelo Ramotshela, the system has been welcomed by health workers, especially pharmacists.
"We're having very good feedback from the patients. We've seen that they're happy because now they don't have to take leave from work when they're coming to the clinic.
"Most importantly, we can help a lot of patients, but this time around it's faster," said Ramotshela, who added that she can now go to work feeling proud and knowing that she won't have to deal with angry patients frustrated about the long wait at public health care centres.
Meanwhile, Alexandra resident and patient Albie Modise said that he appreciates government's efforts to bring about much-needed change.
"This ATM will definitely help a lot of us who are from this community.
"I used to go to the Alexandra clinic and the queues were always long; it was tiring and somewhat discouraging," said Modise.