Written by Noluthando Motswai
The knowledge that you need maths for the simplest things in your life underpins the teaching principles of the country's top mathematics educator.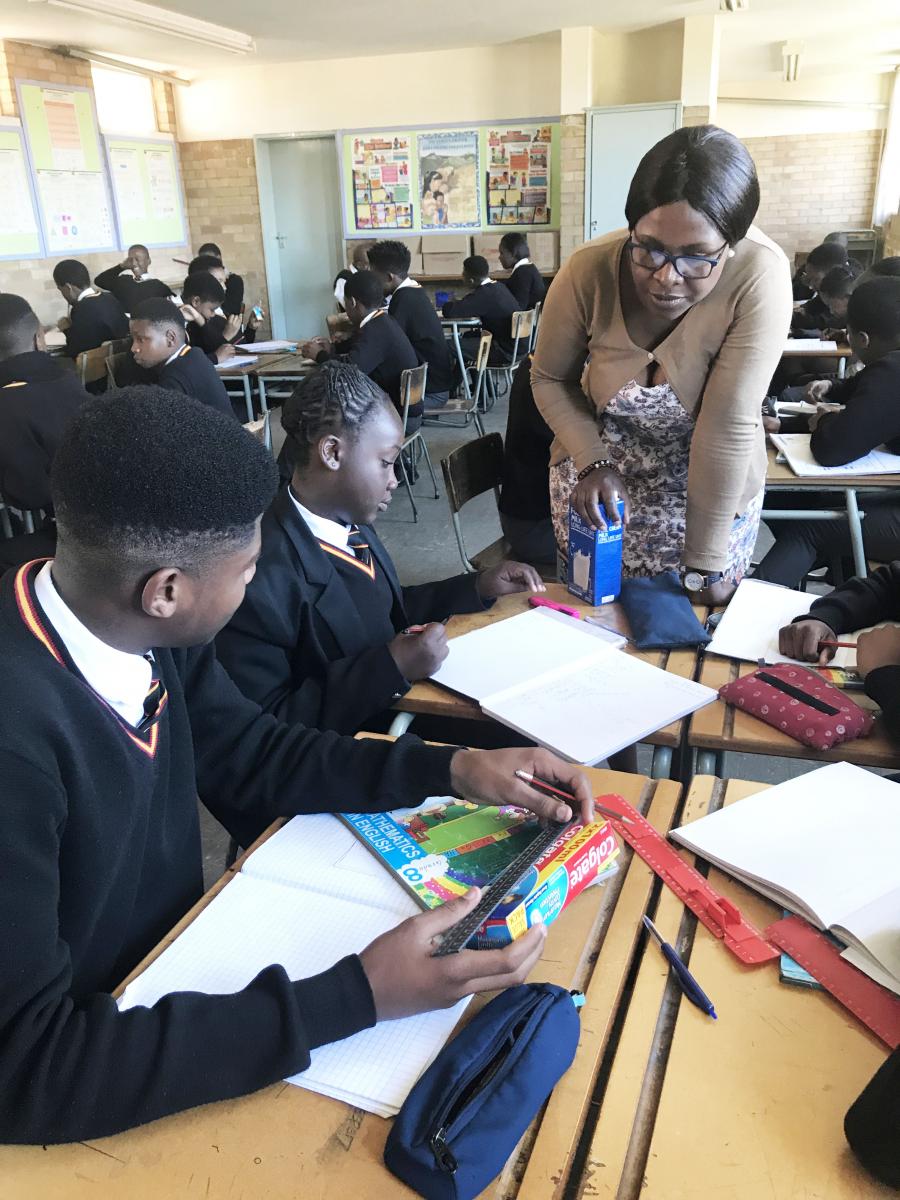 A top maths teacher said her secret to ensuring that her students pass with flying colours is making the subject part of their daily lives.
Mishael Matonhodze is a grade eight mathematics teacher at Witbank High School in Mpumalanga. She was crowned the best maths educator in the country at the National Teachers Awards held recently at the Sandton Convention Centre.
"I try my best to link it to their everyday experiences and interactions. I use examples that they can relate to and make them appreciate maths as an essential part of life in general," said Matonhodze.
One of the examples that Matonhodze shared is when she asked her pupils to measure how long it takes to wake up and go to school.
 "When my learners make these predictions they are incorporating speed, distance and time; there's so much one can unravel to show the maths that happens daily."
She added that the pass rate of her learners is close to 99 percent, with one or two learners needing that extra push to get it right.
Matonhodze said building a solid foundation in mathematics is crucial.
"I cannot emphasise enough the importance of a strong foundation of concepts because if it doesn't exist, then you have nothing to build on."
One of the things that she finds assists learners is providing enough time to practice through the introduction of the workbook often referred to as the blue book.
Excellence in teaching mathematics
Being recognised for excellence was an overwhelming feeling for Matonhodze.
"It felt really great and humbling at the same time. I still cannot believe that I won."
She won Renault Kwid car, a home office solution that included a laptop, printer, projector, furniture, tablet, a Vodacom smart phone (N8) and airtime voucher.
She advised other teachers to continue imparting the valuable knowledge they possess to the future generations of South African.
"Do this with passion and enthusiasm. It is not easy but you can make a difference and help ensure that our future is in safe hands."