Mandela Centenary
Mandela Reception Committee member reflects on an historic moment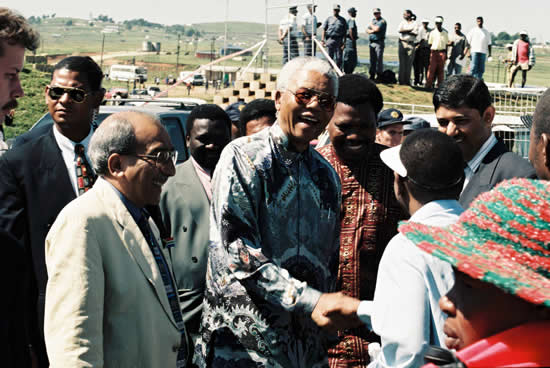 Nostalgia and euphoria are likely to always go hand in hand when the world remembers the day that one of the its finest icons, fist clenched, head held high, took his first steps as a free man.
"I would change a lot of things, we would be better prepared now," says one of the men who played a key role in events that unfolded that day 28 years ago.
Now chairman of the board of Vuwa Investments, Bulelani Ngcuka was one of the key individuals behind the historic events leading to the birth of a new South Africa.
Ngcuka, human rights lawyer Dullah Omar and former Chief Justice Pius Langa, who have since passed away, were part of the Nelson Mandela Reception Committee set up to receive Mandela after he was released from prison.
Government has dedicated 2018 to celebrating the life and times of South Africa's first democratically elected President.
Ngcuka distinctly remembers how the then apartheid government impressed on the committee to make Mandela's safety a key priority. This stern warning was dismissed with a simple "you needn't tell us that" followed by a "he's one of us."
During the opening of Parliament then President FW de Klerk announced the  unbanning of liberation movements such as the African National Congress and the release of Mandela.
Ngcuka remembers that the day before Mandela's release, he cut short his speech to the Consultative Business Movement which was formed to engage white business people. He wanted to make his way to the Victor Verster prison in Paarl.
He rushed home for a change of clothes and to brief fellow committee members and anti-apartheid activists Trevor Manuel and Valli Moosa. The trio drove to human rights lawyer Dullah Omar's home to plan their next move.
At a press briefing that day President de Klerk confirmed Madiba's release.
That Saturday evening at Mandela's cottage on the prison premises, the committee burnt the midnight oil, strategising events of the following day.
Ngcuka recalls how the committee arrived at the cottage to find Mandela dressed in his pyjamas and readying for bed. Mandela had been moved to the cottage on the prison premises, following his discharge from a clinic in Cape Town following a bout of tubercolosis.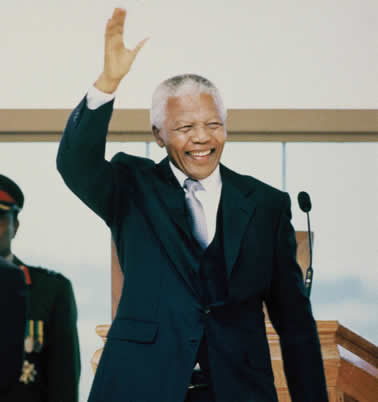 Grape juice in hand, committee members arranged a rally that would be held at the Grand Parade in the Cape Town city centre the next day following his release at 3pm. At that meeting Madiba offered pointers on what his speech, which Moosa was to arrange, should entail.
The man who spent 27 years of his life incarcerated had also insisted that he be released from the prison instead of transported to his house in Soweto as had been offered by President de Klerk. In addition, his beloved wife Winnie had to be by his side.
Essentials such as sound systems, posters and flyers and bussing in people from all over had to be organised that night when most places were closed for business.
The Archbishop was unable to fly to Cape Town because all flights were fully booked.
As fate would have it , in an earlier radio interview, Ngcuka had said that the people's hero would spend the night at Bishopscourt. When the BBC hear about the Archbishop's predicament, the British broadcaster offered him a seat on their plane to Cape Town.
Flight delays for committee chairperson Cyril Ramaphosa, who flew in from Port Elizabeth alongside Rivonia trialist "Oom Gov" Govan Mbeki, bought the committee some much-needed time to secure cars for the Madiba motorcade that would head to the rally on Sunday afternoon.
With all the delays sorted out, the delegation arrived at the prison an hour late that Sunday afternoon.
Throngs of people lined the streets from Paarl to the Grand Parade hoping to catch a glimpse of Madiba in the motorcade.
"We got through and we stopped and I moved from my car to Madiba's car. He was cool as a cucumber. All he said was "my son you welcome me with a bang."
In the chaos, Ngcuka took the decision to drive Madiba to a friend's house in Rondebosch where they would discuss their next move. However, when they arrived the house was empty. Hot on their heels were Trevor Manuel and Archbishop Tutu who convinced them to drive back to the Parade.
"The Archbishop said if Mr Mandela does not address the people of South Africa tonight, Cape Town will be in ashes, you have to go back. We went back this time led by the police, "said Nqcuka.
The big moment for the then 71-year-old Madiba to address the crowd for the first time in almost three decades finally arrived and was almost scuppered by one technicality.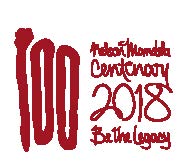 "He realised that he had forgotten his glasses at Victor Verster and so mam Winnie took off hers and gave them to Madiba. So that first picture you see of Madiba addressing the world, he does so wearing Winnie's glasses," said Ngcuka, who went on to become the first head of the National Directorate of Public Prosecutions appointed under President Mandela's administration.
"Ngcuka has welcomed government's decision to mark the centenary of Madiba's birth.
"The centenary is not just a celebration of Madiba but also a celebration of the achievements of the people of South Africa," he said.
And just what are the lessons that one can draw from Madiba's release?
"For me that day gave me a glimpse of what a happy South Africa can be like when we are united in our diversity. For me that was the moment when we became free," he said.
Mandela who passed away in December 2013 would have turned 100 on 18 July 2018.