Written by Hlengiwe Ngobese
Sport is a way to make friends, have fun, get fit and stay out of trouble and it seems the organisers of the first ever uMtshezi/Wembezi 10km run were surprised by the youth's enthusiasm.
The future is bright for young athletes from Harry Gwala District Municipality in KwaZulu-Natal (KZN). The youngsters recently showed off their skills at the inaugural uMtshezi/Wembezi 10km challenge. The race drew a strong field of top class athletes in both the men's and women's categories.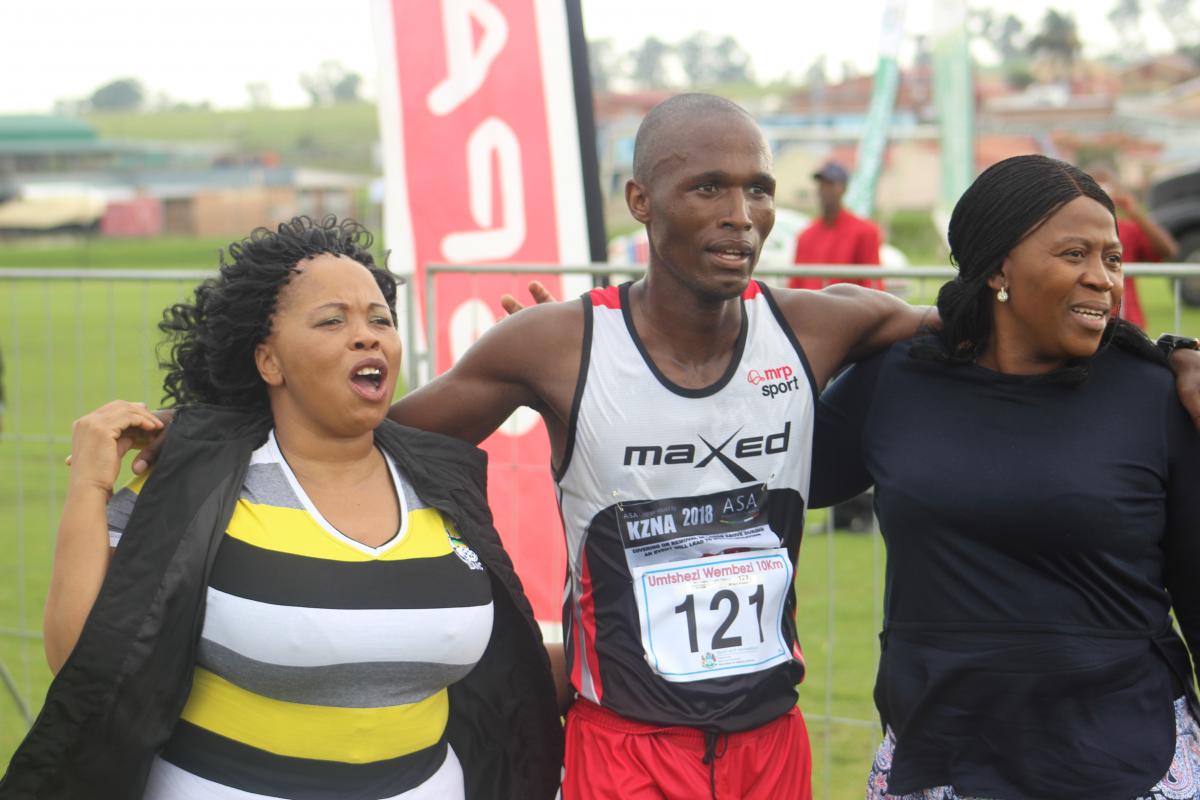 Thobani Chagwe won the men's race while Janet Mbhele was the first woman home. They walked away with R10 000 in prize money each.
The KZN Department of Sport and Recreation, uMtshezi Athletics Club and Inkosi Langalibalele Local Municipality organised the race which had a 10km event and a 5km fun run.
Department of Sport and Recreation MEC Bongi Sithole-Moloi said the challenge is in line with the department's effort to give especially young people in rural areas opportunities to participate in sport.
 "With this sporting event, the department aims to promote participation in sport, a healthy lifestyle as well as social cohesion. Due to the immense turn out and participation, the organisers committed to expand next year's race to accommodate young children as they showed great enthusiasm and willingness to be part of the event. The race will be an annual event and will be named after Premier Mchunu who hails from the Estcourt area. Other distance categories will be added in the coming year," she said.
Chagwe, who set the Mandela Marathon record in 2014, encouraged the youth to participate in sport as it will keep them away from the streets and substance abuse.
"Young people should stay away from substance abuse because once you get involved and addicted it is very difficult to come out of it. If you are bored and do not know what to do just go out and exercise. This not only helps your body stay fit but it keeps you focused as well and kicks away illnesses," he said.