Corruption has no place in South Africa and government is calling on all citizens to act decisively to end dishonest and fraudulent conduct.
Corruption has taken centre stage in South Africa over the last few months in the wake of allegations of state capture and corruption scandals from private sector.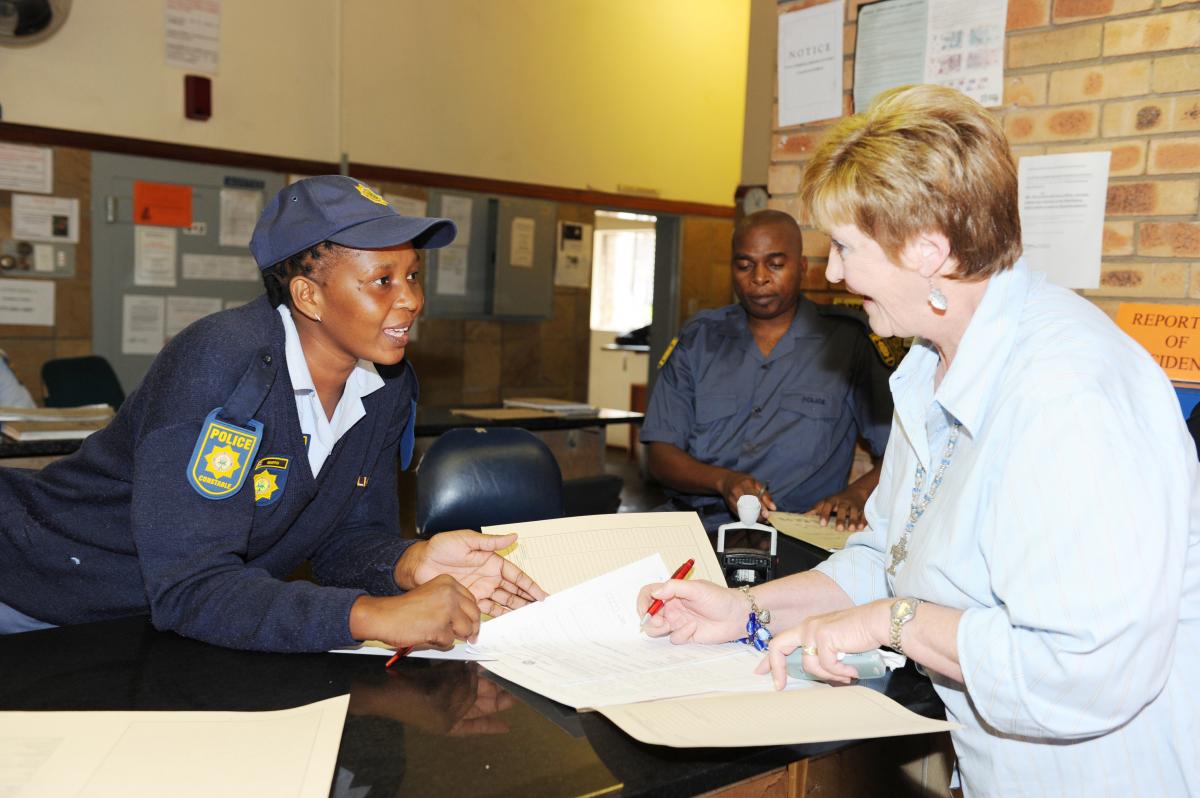 The allegations created a negative outlook for the country, especially with investors.
In his State of the Nation Address President Ramaphosa said "we must fight corruption, fraud and collusion in the private sector with the same purpose and intensity".
"We must remember that every time someone receives a bribe there is someone who is prepared to pay it. We will make sure that we deal with both in an effective manner."
However government cannot fight corruption alone and is committed to rooting out corruption in all forms in the private and public sector while calling on all citizens to play their part.
Corruption is the abuse of public resources or public power for personal gain.
While the police and other arms of government are at the forefront in the fight against corruption, ordinary South Africans have their own role to play.
Several ongoing investigations and a number of arrests show that government wants to fight this scourge in South Africa.
The latest came in mid-March, when nine officials from the departments of Home Affairs and Correctional Services were arrested for their part in the illegal release of at least 36 parolees.
The followed a high-level, multi-disciplinary investigation by anti-corruption investigation teams from the departments of Home Affairs and the Correctional Services, led by the South African Police Service's Crime Intelligence Division.
Following the arrests, Police Minister Bheki Cele said: "This is a clear indication of the seriousness of government in clamping down on corruption within our own ranks."
Minister Cele said the officials were allegedly involved in illegally releasing at least 36 parolees, all of which were women, over a period of more than a year without following proper procedures. This was done for financial gain apparently with bribes ranging from between R3 000 and R6 000 being paid into the officials' bank accounts or handed over in cash, by friends or family members of the parolees.
The parolees were from Guyana in South America, Congo, Nigeria, Ghana, Zambia, Zimbabwe, Mozambique and Lesotho.
"The foreign parolees, most of whom were drug smugglers or drug mules, had to be released and deported to their country of origin through the Lindela deportation centre. Instead, they were sent directly to the Johannesburg Department of Home Affairs' regional office for an unprocedural and illegal early release," said Minister Cele. 
As a citizen you can help rid the country of corruption by not becoming involved in corrupt activities and reporting any corruption you suspect or are aware of.
How you can help fight corruption
A number of hotlines and helplines have been created by government to ensure that you can pass on information without having to reveal your identity.
Corruption is a crime and can be reported to the police. You can pass on any information you may have without having to give your name or personal details. If the information helps in the positive investigation of a criminal case, you may be entitled to a reward. Call the Crime Stop number 08600 10 111.
Anonymous tip-offs on criminal activities can also be sent to Crime Line. You can send an SMS containing information to 32211 at a cost of R1 per SMS.
In addition to the above numbers, you can also call government's National Anti-Corruption Hotline and pass on information on corrupt activities you are aware of without giving your name. The number is 0800 701 701.
What are you doing to fight against corruption in your community or your place of work?
Share your commentswith us on: email: vukuzenzele@gcis.gov.za or on our Facebook and Twitter pages.
Twitter: @Vuk'uzenzele
Facebook: Vu'uzenzele