Written by Galoome Shopane
An ambitious entrepreneur's business in Thaba Nchu is producing good food fast.
A pizza maker in Thaba Nchu is living his dream and profiting from his unique business.
Keorapetse Sebusi started operating Quintos Pizza six months before he officially registered the outlet because he first wanted to test the market.
"We tested out the market for six months, because we wanted to make sure it's something that we wanted to do and to check whether it would be profitable," said Sebusi.
Working from a renovated house garage, the business has grown into a reliable fast food outlet competing with big pizza brands.
Funding received from the National Youth Development Agency (NYDA) gave Sebusi's business a boost.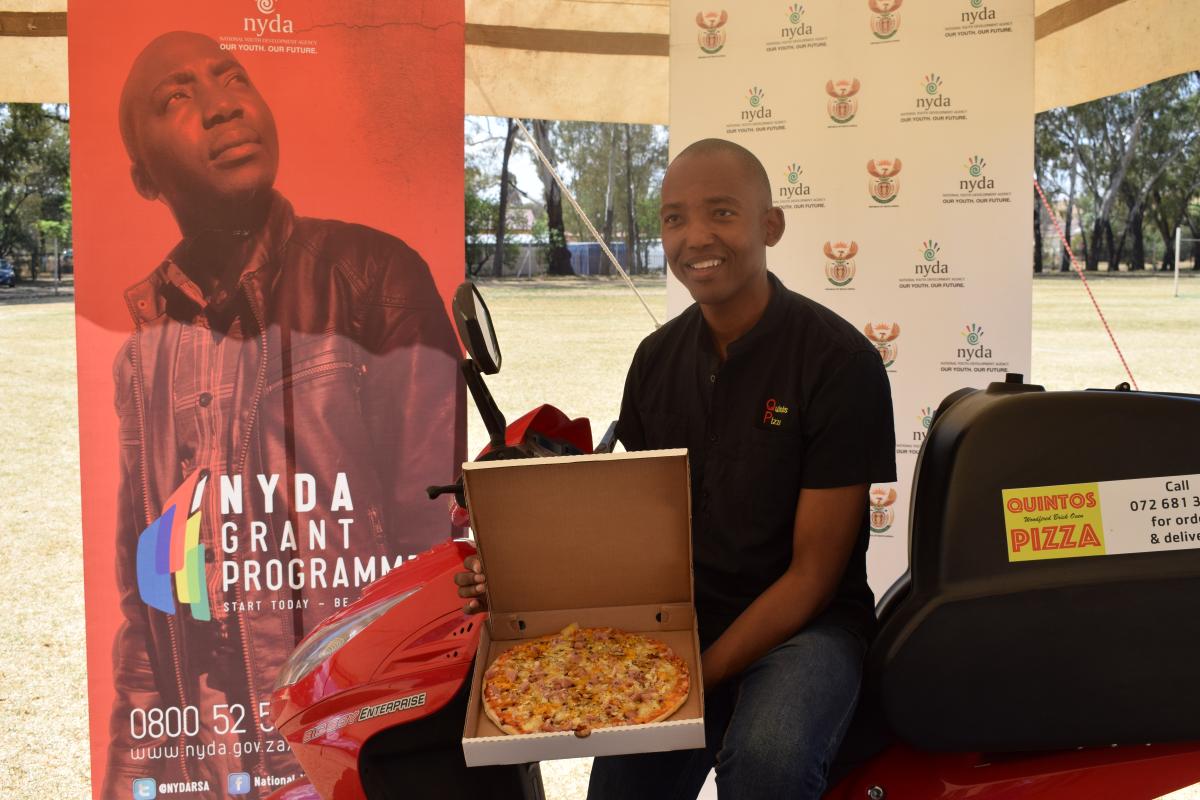 The NYDA assisted with equipment including a dough mixer, an under-counter fridge and a conventional restaurant oven.
"I'm very grateful for the support and assistance from the NYDA as the funding they gave us was a huge stepping stone in the growth of the business. Our customers are also happy that we are able to deliver on time," said Sebusi.
With an ever-growing clientele Quintos Pizza employs six permanent employees.
"We plan to expand the business's operations to a much bigger and better equipped space," Sebusi explained.
He has dreams to grow the business.
"I'd like to see Quintos Pizza as a stable brand and registered as a franchise, but first I want to see it as a fully established food outlet in Thaba Nchu."
Although Quintos Pizza is now a success, Sebusi explained that it wasn't easy to grow the business.
"It's been almost two years now trying to get this dream of Quintos Pizza alive and it hasn't been easy, but having patience, perseverance, knowing that in the process there are ups and downs and discipline has pulled us through," added the motivated entrepreneur.
Although Quintos Pizza, sells pizza primarily, it also offers butter chicken and naan, tacos and shawarma "to offer our customers
variety".