Written by Hlengiwe Ngobese
The completion of one of the longest structures ever built in South Africa means morning commuters  between Umhlanga and the KwaZulu-Natal north coast no longer have to endure traffic congestion.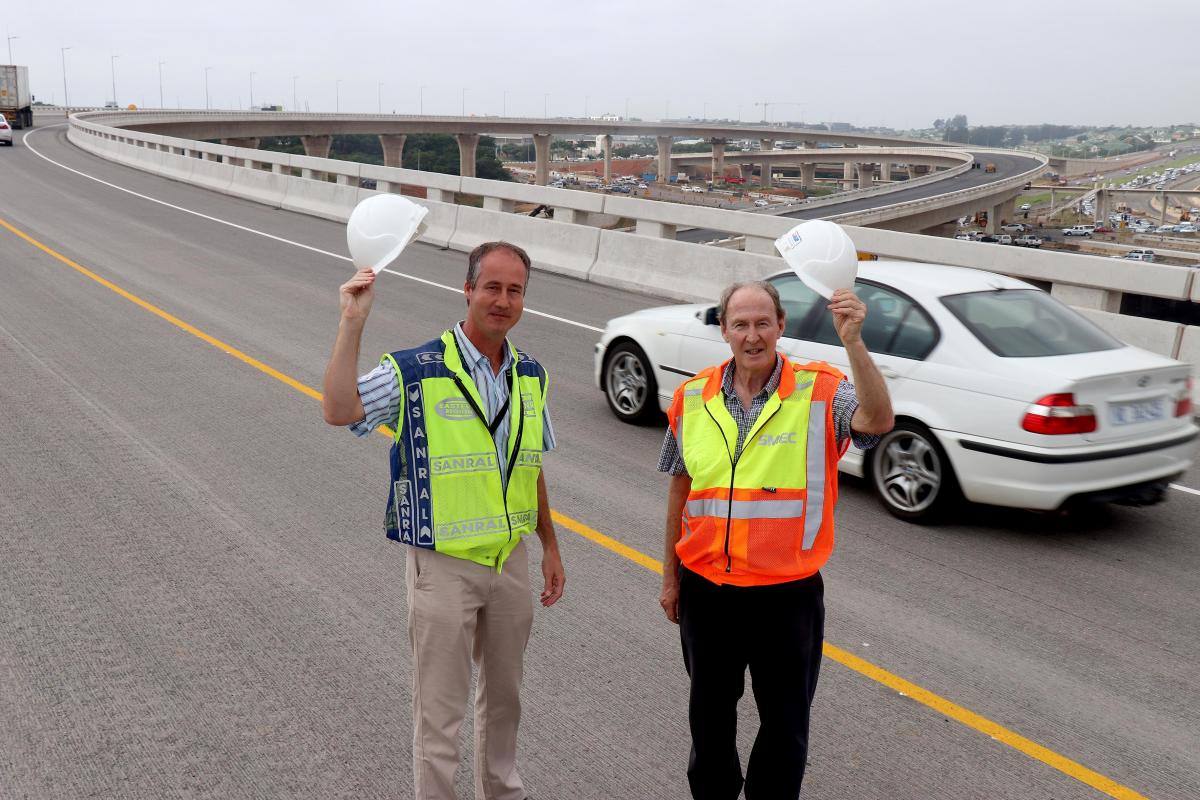 Jointly funded by the South African National Roads Agency SOC Ltd (Sanral) and KwaZulu-Natal (KZN) Department of Transport the construction was the task of the South African branch of Italian construction company CMC di Ravenna.
The kilometre-long bridge - one of the longest structures ever built in South Africa - is part of the improvements Sanral is making at the N2 (M41) Mt Edgecombe Interchange to the north of Durban. The bridge connects Phoenix and Umhlanga with Durban and the North Coast of KZN.
The Mt Edgecombe Interchange upgrade has changed the landscape forever. The new four-level interchange facility provides at least two lanes on each of the major movements. The upgrade includes the implementation of directional ramps, eliminating the need for controlled signalling, thus ensuring the free flow of traffic in all directions.
Sanral Eastern Region project manager Corné Roux said the iconic Mt Edgecombe Interchange is a vital artery of the greater eThekwini metropolitan highway system for easing traffic and is also a significant business enabler.
"An additional 40 000 vehicles enter or leave the N2 from the M41 daily, which resulted in substantial queuing of vehicles during the day. This, together with expected future expansions and anticipated development of the Cornubia area, required the existing interchange to be upgraded," said Roux.
Waterloo resident Sicelo Mkhize said before the completion of the interchange they were always late for work.
"Now it takes me about 20 minutes to get to Durban. We are thankful to Sanral for making our lives easier," he said.
To provide for the safety of pedestrians, a bridge has been constructed over the N2. It will connect to new footways. In addition, lighting will be installed to ensure the whole interchange is lit at night for increased safety.
"Only one lane of the new ramp from Phoenix and Mt Edgecombe will be open to traffic to allow for completion of the construction of a new ramp from the N2 northbound taking traffic towards the Gateway shopping complex. The second lane of the new ramp will be open by mid-April. Motorists are urged to proceed with caution and adhere to speed limits," Roux said.