written by Noluthando Motswai
Bertha Gxowa Primary Health Care (PHC) clinic in Gauteng leads in terms of aligning its services with the National Core Standards (NCS).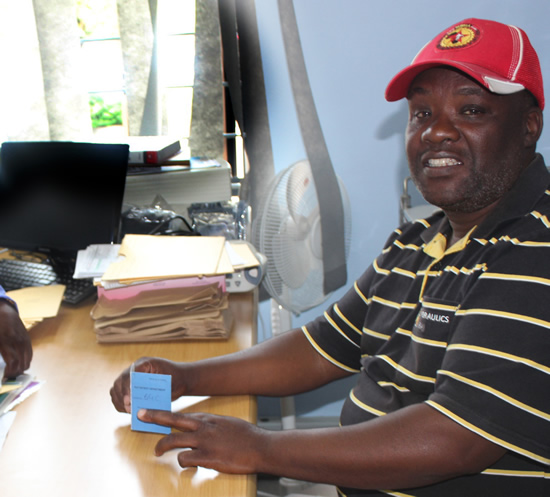 Ahead of the introduction of National Health Insurance (NHI), the quality of South Africa's health care services is assessed according to the uniform set of expectations set out in the NCS.
Meeting these NCS makes the Bertha Gxowa PHC facility exemplary and, it would seem, a pleasure to visit.
Minute Mofokeng visits the clinic for a monthly check-up and to collect his diabetes medication. He said he waits no more than 20 minutes to be seen.  "The nurses are caring and friendly, they listen to my concerns and my medication is always available for me.
"I am also very proud to hear that my community clinic is the best in the country. It warms my heart that we have a caring government," said Mofokeng.
Bertha Gxowa PHC  clinic has equipped emergency and resuscitation rooms; reduces congestion and waiting times by using a booking system for patients with chronic diseases; and provides a Central Chronic Medicine Dispensing and Distribution pickup point for medicines.
Gauteng tops the chart with ideal clinics
The Department of Health's latest ideal clinic status reports that Gauteng has had the highest number of ideal clinics (281 out of 372) across the country from 2015 to 2018. 
The Ekurhuleni district has the highest percentage of facilities with ideal status at 88.2 percent.
Tshwane district scored 86.3 percent, Sedibeng 74.4 percent, Johannesburg 72.6 percent and West Rand 45.8 percent.     
An ideal facility has good infrastructure, adequate staff and medical supplies, good administrative processes, and implements applicable clinical policies, protocols and guidelines. A clinic should cooperate with other government departments and private sector and non-governmental organisations to address the social determinants of health.   
Sister Virginia Nkomo who is the operational manager of the Bertha Gxowa PHC clinic said constant team work and communicating properly are among the reasons why it is a top facility.
"We try our best to ensure that patients don't wait for a long time and we inform them if we are experiencing any difficulty. We also have a suggestion box where patients have an opportunity to share their view with us."