written by Noluthando Motswai
International relations / Africa news
The African Union and Rwanda recently commemorated the anniversary of the Rwandan genocide and reflected on the importance of never forgetting the genocide and never allowing it to recur.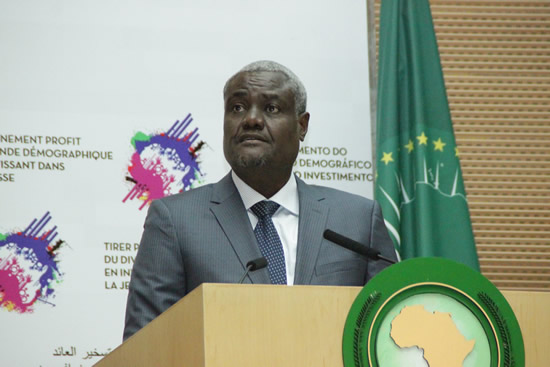 The African Union (AU) recently commemorated the 23rd Anniversary of the Rwandan genocide together with the government of Rwanda.
The remembrance is commemorated annually on 7 April to pay tribute to the value of life and humanity, to awaken greater awareness about the ill effects of genocide, and to renew the collective commitment of Africans to protect and uphold fundamental human rights.
This year's event was organised under the theme "Remember the Rwanda Genocide – Fight Genocide Ideology – Build on our Progress".
In 1994, about 800 000 people were killed in 100 days in Rwanda by the Hutu ethnic group. They targeted members of the minority Tutsi community, as well as their political opponents.
Back then about 85 percent of Rwandans were Hutus but the Tutsi minority had long dominated the country. In 1959, the Hutus overthrew the Tutsi monarchy and tens of thousands of Tutsis fled to neighbouring countries, including Uganda.
A group of Tutsi exiles formed a rebel group, the Rwandan Patriotic Front (RPF), which invaded Rwanda in 1990 and fighting continued until a  peace deal was agreed upon in 1993.
Chairperson Moussa Faki Mahamat expressed his sympathy and reaffirmed the fidelity of Africa to their spirit.
"I will do everything possible to make sure that the horrors of the 1994 genocide do not recur on our African soil and that history must record this tragedy that must be taught to our children and grandchildren," he added.
The President of Rwanda Paul Kagame emphasised the importance of being united to have a strong country for all the people.
"I would like to tell genocide survivors that they are not alone. They lost family but there's one family they didn't lose-their country. Rwanda is the family of survivors. It's the family of every Rwandan," said President Kagame.