Socio-economic transformation is at the top of government's agenda yet the power to bring about change does not rest solely in its hands. The drivers of change should be located at national, provincial and local government level, making a visible difference in the lives of the citizens government serves.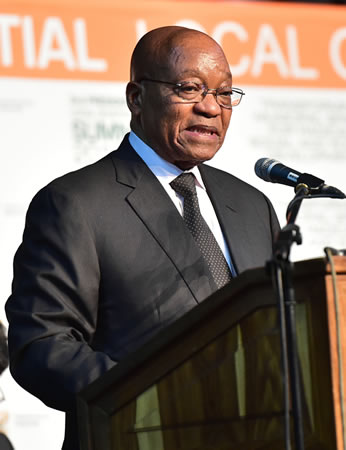 Municipalities should become centres of radical socio-economic transformation to have a positive effect on the lives of citizens.
"We need to see radical socio-economic transformation in local government," said President Jacob Zuma, addressing the Third Presidential Local Government Summit held in Midrand on 6 April 2017.
"We mean the fundamental change in the structure, systems, institutions and patterns of ownership, management and control of the economy in favour of all South Africans, especially the poor, the majority of whom are African and female," explained the President.
President Zuma said municipalities must play a role in developing small businesses and entrepreneurs.
"They must revitalise and mainstream township economies by supporting the development of township enterprises, cooperatives and SMMEs that will produce goods and services that meet the needs of township residents.
"Township entrepreneurs must be used to produce food, such as bread for school nutrition and hospitals, school uniforms and police uniforms, and furniture for government offices."
The President also urged municipalities to work hard to raise the living standards and quality of life of all the people in their areas and highlighted the importance of the delivery of crucial services, such as roads, human settlements and sanitation.
"They must include effective public transport infrastructure development, as well as new integrated and sustainable human settlements and post-apartheid cities that are more connected, liveable, smart and green.
"The renewal of old towns, inner-city regeneration as well as township renewal must be key focus areas of our municipalities."
President Zuma also highlighted that it is important that the three spheres of government work together to deliver services.
"All spheres must work together to ensure that all township roads and streets are tarred, that the bucket system is eradicated and that all hostels are turned into family units.
"If we do this, we will bring millions of township residents into the mainstream economy, hence the need to revamp economic infrastructure and improve these areas."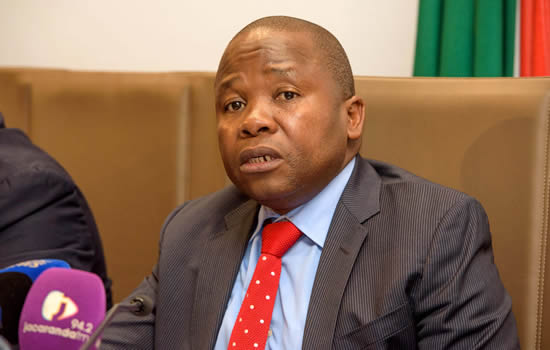 Minister of Cooperative Governance and Traditional Affairs Des van Rooyen said local government plays an important role in delivering services to the people.  
"Critical to local government's mandate is the requirement that they work to improve the lives of all the citizens in their municipality.
"The improvement of the peoples' lives can be achieved through the provision of basic services, development and growth of the economy, recognising and harnessing the skills potential of people living in the municipality, job creation, and mobilising the people to make their own contribution to improve their living conditions," said Minister van Rooyen.
Making transformation a living reality 
Mayor of Dr Ruth Segomotsi Mompati District Municipality Boitumelo Mahlangu says her municipality has its work cut out in making radical socio-economic transformation a reality.
President Jacob Zuma instructed municipalities to prioritise local businesses and local suppliers when it comes to government procurement. 
Mayor Mahlangu says her municipality will focus on doing business with local suppliers. "The president is spot on. That is what we have been looking at and he has also given us an approach to that. There is no way we can implement radical socio-economic transformation except at municipalities, that's why the President is talking directly to us as champions of service delivery.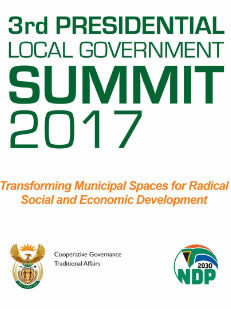 "We already have a plan to focus on cooperatives because that's where a number of people will benefit and we have to instill that culture in our municipalities."
Late last year, the country's unemployment rate rose to 27.1 percent, from 26.6 percent in the second quarter of 2016, which is the highest it's been in 13 years. Most of the unemployed are young people.
Mayor Mahlangu says her municipality will focus on doing business with young people residing in the Dr Ruth Segomotsi Mompati District Municipality.
"The benefit of doing business with young people will not be realised today, but in the near future, that is why it's important that we focus on the youth and take them on board."
Sharing the sentiments expressed by Mayor Mahlangu is Emfuleni Local Municipality Mayor Simon Mofokeng, who says his municipality will develop spaces for people to start businesses closer to where they live.
In an effort to address youth unemployment, the municipality has modified the Extended Public Works Programme (EPWP).
"We have changed the approach and we've said those who qualify as electricians, we bring them in to do their internship and once they've qualified, they can stay or open their own businesses."
He added that most of the staff working in the finance section of the municipality are young people who have gone through the amended EPWP programme