By using cinemas as theatres of learning Primestars Marketing is helping high-school learners from disadvantaged communities develop the skills they need to participate in the economy.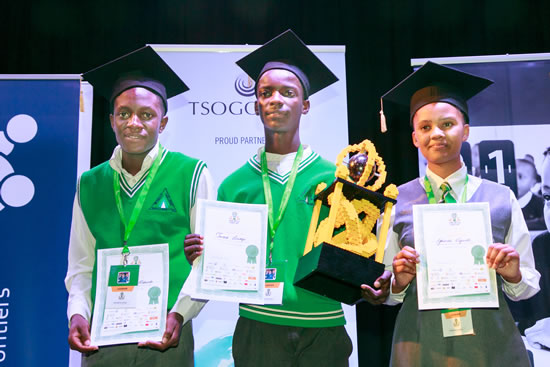 When he entered an entrepreneurship schools competition, Grade 11 learner Thembani Mabunda's mother thought he was wasting his time when he could have been studying.
Things changed after he returned from last year's "Step Up 2 a Start Up" programme boot camp, where his three-person team came first.
The three each won R24 000 in cash from The Innovation Hub in Pretoria, as well as a number of other prizes.
These includwd a hot-desk space at the Tshimologong Information and Communications Technology  precinct as well as business mentorship.
Primedia's Primestars Marketing runs the programme with the support of the Department of Basic Education.
The programme uses cinemas as a venue, and a competition to get disadvantaged youth interested in how to address problems in their communities.
Last year 16 000 learners from grades nine to 12 in over 300 schools participated.
To date, Primestars Marketing has reached over 150 000 secondary schools nationwide.
"(My mother) was really impressed," says Mabunda. "Now she says she has hope and believes in me."
He adds that he now feels more confident when doing public speaking.
He and classmates Terrence Khuliso and Yolanda Ngcwabe from Afrika Tikkun Phutadijaba Centre came first in the competition for their invention of noise-cancelling headphones.
Mabunda, who is from Alexandria Township, said he and his teammates came up with the idea as a way for those who live in noisy townships to get some peace and quiet.
He plans to study engineering but says he will continue dabbling in entrepreneurship during his studies.
In all, 500 learners went on to enter the business idea competition last year where R1.6 million in prize money was up for grabs.
The top 10 teams were invited to a six-day boot camp. The programme was initiated four years ago.
Primestars Marketing's managing director Martin Sweet says the programme, using R4 million raised last year from various sponsors, has helped make learners curious and adept at problem-solving.    
Contact person: Martin Sweet
Managing director
Tel: 010 300 5140
Web: www.primedia-unlimited.co.za/company/primedia-unlimited/primestars