About R4.5 billion will be invested in the Richards Bay Industrial Development Zone (RBIDZ) as this was the preferred destination for foreign direct investment.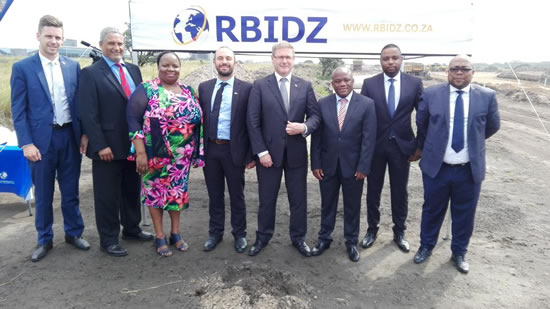 This came after the MEC of Economic Development and Tourism Sihle Zikalala signed a major partnership between the Richards Bay Industrial Development Zone, Nyanza Light Metals and a New Zealand-based company.
The deal will culminate in the construction of a R4.5 billion titanium beneficiation plant in Richards Bay.
The plant will produce titanium dioxide pigment, a product used in paint, toothpaste and colourants for food products.
The construction of the plant will commence next year, while production is expected to begin in late 2019.
The Department of Trade and Industry (the dti) extended a grant of R17.1 million to the company for feasibility studies and has also approved an investment allowance of R900 million.
MEC Zikalala has described the project as a major boost for the KwaZulu-Natal economy, saying it affirmed the province as a preferred investment destination.
"We are very excited about this project because it will have a huge impact on our economy and it will also create 550 permanent skilled jobs, 1 200 indirect and 800 jobs during construction."
Zikalala also said they are excited that RBIDZ will now host this strategic plant, which will help to ensure that KwaZulu-Natal remains a national leader in the production of chemicals.
MEC Zikalala said they support the call by President Jacob Zuma and Premier Mchunu that government should ensure that all sectors of society benefit from the nation's wealth in order to guarantee a stable democratic dispensation and reasonable wealth distribution.