President Jacob Zuma recently relaunched the Marabastad home affairs office and renamed it the Desmond Tutu Refugee Reception Centre.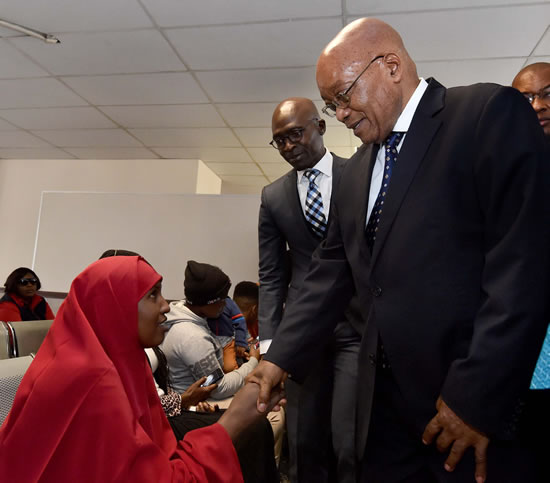 During recent radio interview, President Zuma said he had just visited Marabastad, in the central business district of Pretoria, to relaunch and rename its home affairs office.
"We are happy that the centre is being named after a distinguished South African who has fought tirelessly for justice, equality, human rights and freedom.
"Government appreciates the willingness and support of the Desmond and Leah Tutu Legacy Foundation to rename the Marabastad Centre as the Desmond Tutu Refugee Reception Centre," the president said.
In 2015 President Zuma went to Marabastad as part of the Presidential Siyahlola Monitoring programme.
"When I went to home affairs there was a crowd of people outside and I gave them an opportunity to speak to me," he said.
"They raised a number of issues and I saw that the situation was not good at all. I went inside to inspect and felt that the issues raised by the people needed to be taken up."
Challenges experienced at Marabastad included limited human resource capacity, slow information technology infrastructure, inadequate filing systems, poor management practices and a working environment that was not conducive for clients and staff.
The centre was also marred by allegations of corruption, long queues, overcrowding and the presence of criminal syndicates.
Public areas have now been redesigned and refurbished, including signage, counters and lighting, and a new security system and electric fencing have been installed.
Other key interventions include the introduction of new systems and processes, such as an automated booking system and electronic applications, improved registry and filing and continuous engagement with stakeholders.
Government's aim is stop crime and corruption in the system and prevent crime syndicates from using asylum seekers to make money through bribes for permits, which poses a serious security risk for the country.