South Africans' awareness of global issues allows millions of us to speak confidently and interestingly of events unfolding in places such as Syria, Turkey, the United States or India (especially now that the IPL cricket contest is under way in that country).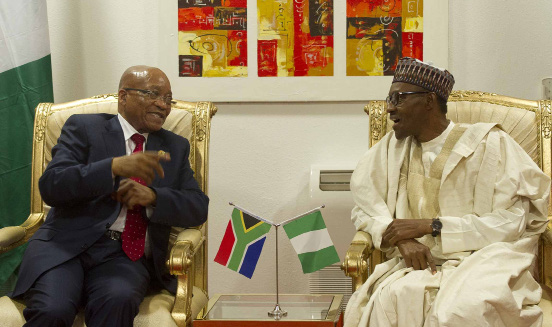 Our consumption of global media causes us to be aware (as we should be) of events in distant destinations, ranging from the crisis around migration or elections to war and sport.
At times it is regrettable that our awareness of the international arena does not extend to the home 54 million South Africans share with 1,2 billion people: our vibrant, culturally rich, beautiful, stable and increasingly industrialised content of Africa.
However, in May each year South Africa observes Africa Month, with Africa Day, May 25, as the highlight.
This is a month in which we celebrate the greatness of our continent and look at ways to address the challenges it continues to face 53 years after the Organisation of African Unity (now the African Union) was founded on May 25 1963.
The words of Ghanaian President Nkwame Nkrumah, one of the founding fathers of the Organisation of African Unity, ring true half a century after he led Ghana to independence from Britain and declared: "We face neither East nor West; we face forward. Freedom is not something that one people can bestow on another as a gift. They claim it as their own and none can take it from them."
These words are particularly meaningful and relevant to South Africa, given our experience of colonial and apartheid oppression over the course of more than 350 years.
This month, in South Africa, we are celebrating Africa Month under the theme, "Building a Better Africa and a Better World."
The theme tells us that, in the same way we educate and socialise individuals to be good members of their families and constructive members of their communities and the broader society, South Africa is an integral part of a better Africa and a better world.
I am fortunate and honoured to travel extensively around our continent and to witness up close how the march of development and modernisation is progressing.
This march can be seen in new office towers going up in continental city centres to social housing, new roads, sea ports and tourism destinations that are creating jobs and making our continent a clear choice for visitors and investors from within Africa as well as from other regions of the globe.
We see engineers, bankers, sports heroes, scientists and hard-working small-business entrepreneurs reshaping the African Story and making our continent increasingly successful and stable.
But we also see underdevelopment in many places and poor social and material conditions that sadly cause tens of thousands of Africans to find their way to ports on the northern coast of our continent, and risk their lives on dangerous sea crossings to Europe in search of opportunities they should be enjoying at home.
Africa naturally holds the number one position in South Africa's programme of international relations.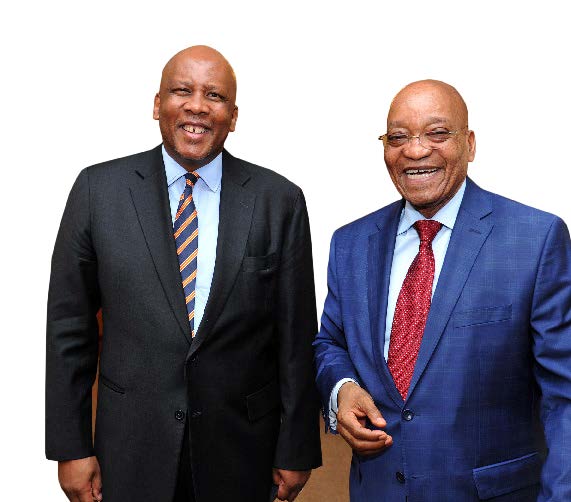 Until 1994, the apartheid state was an outcast of the African continent and the international community, but today we are integral part of the continent and a champion of African development, not just within Africa, but wherever South Africa is active in the global arena.
South Africa's diplomatic presence in Africa has grown from seven diplomatic and consular missions in 1994 to 47 in 2015.
Consequently, South Africa's trade on the continent increased 39 times from R11, 4 billion in 1994 to R385 billion in 2015. South Africa hopes this figure will reach R500 billion rand 2019. As at the end of 2015, 20 percent of our trade was conducted within the African continent.
It is through this engagement that South Africa is home today to many continental compatriots from all parts of our continent; people who bring much-needed skills to our country and help to enrich our cultural diversity and heritage.
Of course we have among us marginalised, poor people seeking basic opportunities. Our task and moral duty is to reach out to such compatriots from our sense of Ubuntu and to offer assistance and care in line with the human rights obligations contained in our Constitution and the statutes of the African Union and United Nations.
Building a Better Africa and a Better World begins with us embracing our African identity and not just our South African identity, and developing an active and positive interest in our home continent.
Africa Month and Africa Day 2016 is a perfect opportunity to launch such an interest if it does not already exist.
The Department of Arts and Culture and the Government Communication and Information System are ideal sources for information about events that will help open South Africans' imagination to the rich offerings of and developments in our continent.
Make a special effort this month to be or become a proud African citizen.
There is no place like home!