Written by Bathandwa Mbola
The President has outlined the steps that government has taken to ensure that South Africa's youth are given enough tools to enable them to contribute to growing the economy.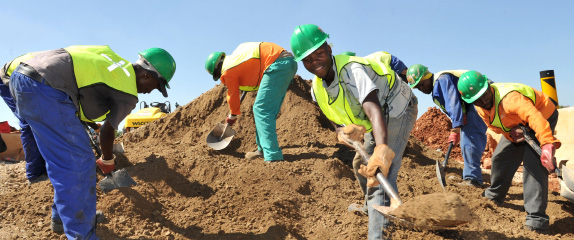 "Growing up in a free South Africa, should enable our youth to pursue their dreams and undertake any career path – as artisans, scientists, business leaders, lawyers or artists," said President Zuma.
The President said this during The Presidency Budget Vote in Parliament recently.
He stressed that giving young people access to skills development programmes and jobs remained a priority for government.
"The public employment programme is led at a high level in The Presidency, as the Deputy Minister in The Presidency Buti Manamela is the convenor of the Inter-Ministerial Committee on Public Employment.
"We also prioritise skills development. In this regard, the Deputy President [Cyril Ramaphosa] chairs the Human Resource Development Council."
The President added that Deputy Minister Manamela leads a committee of deputy ministers who form the backbone of the Presidential Youth Working Group.
The Presidential Youth Working Group programme aims to mainstream youth development and empowerment in the work of government.
Several steps have been taken to implement the decisions of the group, which are aligned with the National Youth Policy 2020, said the President. 
"Government has also taken concrete and direct steps to encourage youth employment and training through public employment programmes," he said.
One example is the War on Water Leaks programme by the Department of Water and Sanitation that was launched last year. Through the programme 15 000 young people will be trained and employed as plumbers, artisans and water agents as part of promoting water conservation.
"Every government department has been tasked with ensuring that its programme targets young people for development.
"We have also urged municipalities to prioritise youth employment programmes," emphasised the President.
Youth mentorship
In June last year, government launched the Mara Mentor youth online mentorship scheme, pairing young entrepreneurs with CEOs of companies.
By April 2016, over 340 000 young people were being mentored by 269 000 mentors.
"We appeal to CEOs and other industry leaders to engage the National Youth Development Agency and avail themselves for this innovative online mentoring.
"Let us all participate in building a better life for our aspirant young entrepreneurs and professionals," said President Zuma.