The Gauteng Department of Economic Development (GDED) and its agency Gauteng Enterprise Propeller (GEP) in partnership with Pick n Pay (PnP) are changing the way of doing business in townships. 
As part of revitalising township economies, the GDED, GEP and PnP have partnered to empower spaza shops and help grow their businesses.
The partnership involves spaza shops in townships buying stock from PnP in bulk and selling in townships using PnP's model, infrastructure, corporate branding and pricing.
Chief Executive Officer of the GEP Leah Manenzhe said the partnership between the department, the GEP and PnP has been identified as a key pillar that will help in growing the township economy.
The GEP's main objective is to develop small businesses. This includes financial and non-financial support to small, medium and micro-enterprises and co-operatives.
"Government continues to create a conducive environment for businesses to thrive, but needs the private sector to collaborate with us for a greater impact.
"Through this partnership, we want to see a transformation of the spaza businesses from just being a stop-gap supplier to being the main players in their townships," said Manenzhe.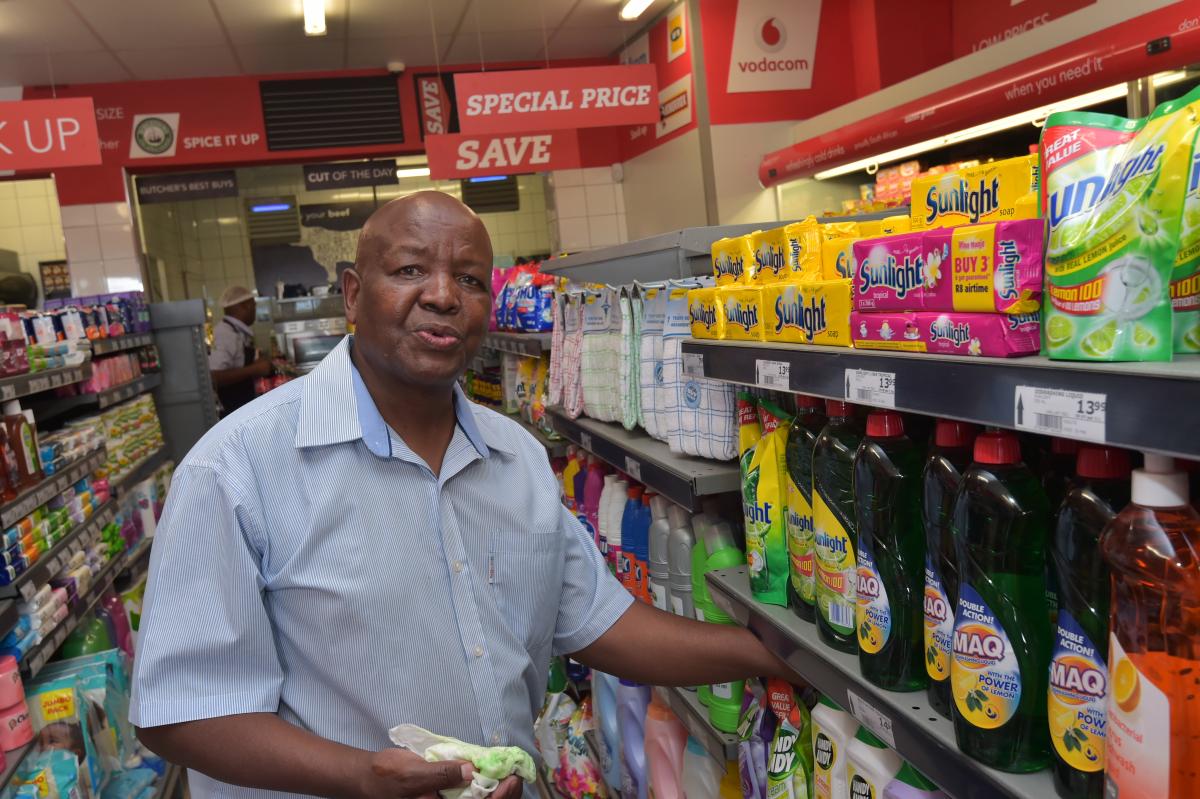 Pilot project
The department is currently running a pilot project in Diepkloof, Soweto, with Solly Legae, the owner of Monageng Market Store. 
When Legae and other spaza shop owners saw that their businesses were not growing, they spoke to the provincial government to get assistance. That's how the partnership with the GEP was started.
He said at times it was difficult running his business because of stiff competition from other spaza shops, especially the foreign-owned spaza shops.
"It was then that we decided to come together and buy stock in bulk but still it was not enough. However, things started to improve with the help of GEP and PnP," he said.
"We remain astonished by the performance. For example, they have grown their sales to over 300 000 units per month in March. In February, they sold over 177 000. This has a direct impact on their revenue as well. Further, PnP continues to provide support through weekly mentorship to ensure that this pilot succeeds," added Manenzhe.
Monageng Market Store is a family-owned business that has been operating since 1972 and has been passed on from generation to generation.
Since the pilot project was established in February this year, sales at Monageng Market Store have increased.
From an early age, Legae knew that he was destined to become a businessman. Legae's mother sold amagwinga (fat cakes) and his father owned a butchery.
It came as no surprise when he left his job as a teacher to focus on running his father's butchery.
"I don't regret leaving my job to focus on my first love, running a business," said the 58-year-old father of three.
Manenzhe said there are plans to implement the same model in other areas of the province.
"We need to conclude the blue-print from the pilot at Monageng Market Store, then roll it out across five regions of the province.
"We have already started the process of identifying more spaza shops. It must be noted that whilst the pilot was with PnP, we will roll out more sites with other retail stores.
"We have concluded an agreement with MassMart, and have started engaging the Consumer Goods Council of South Africa."