Written by Samona Murugan
The Thuthuka Bursary Fund is calling on aspiring accountants and chartered accountants (CAs) from disadvantaged backgrounds to apply for the bursaries it offers to further their careers.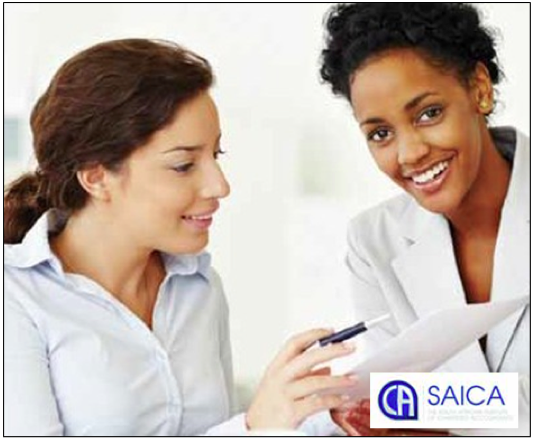 Established in 2005 by South African Institute of Chartered Accountants (SAICA), the Thuthuka Bursary Fund assists disadvantaged black and coloured students hoping to qualify as CAs.
It's a unique fund that covers tuition, books, meals, residence fees and accommodation. Students also receive an allowance, as well as experienced mentorship and additional lectures to help them bridge the gap between high school and university before joining the working world.
Students who achieved at least 60 per cent in mathematics (not maths literacy), a good grade average and satisfactory marks in English can apply for the bursaries. Applicants must be either African or coloured, come from a disadvantaged background and attend a university that is accredited by the SAICA.
The closing date for bursary applications is 30 April 2013.
CAs are highly rewarded professionals who are in short supply in South Africa.
There are only 35 000 SAICA members and less than 2 700 of them are black and coloured. According to Minister of Higher Education and Training Dr Blade Nzimande, the Thuthuka Bursary Fund is an important initiative for the accounting and auditing professions and has the potential to play a broader leadership role in skills development in the country. "Together with many other professions, the profession of chartered accountancy is critical to the economic, social and cultural development of the country," he said.
It is expected that by the year 2018, there will be 10 000 new CA positions opening up in the financial services sector each year. To help fill these positions, approximately 1 000 Thuthuka students are currently at universities across the country. The first intake saw 26 students qualify as CAs last year.
SAICA's professional development, transformation and growth senior executive Chantyl Mulder said SAICA was committed to producing more CAs.
"We want to build a brand-new team of responsible leaders who are successful and add value to society. The new generation of leaders should be significant rather than merely successful. They should be leaders who make a meaningful impact on society."
To help more students get a quality education, government has joined hands with SAICA in a bold campaign to raise R40 million through private sector and individual pledges this year. Through the Department of Higher Education and Training, government has pledged to match every rand raised by the private sector.
The Thuthuka Bursary Fund requires around R40 million to recruit 400 new students each year. By raising the bar to R80 million through government's pledge, the fund will be able to enrol 800 students.
To further assist students in qualifying, SAICA embarked on a campaign last year to accredit a number of universities, which included the University of Limpopo, the University of Zululand and the Walter Sisulu University.
For students at the University of Limpopo, the SAICA accreditation means that for the fi time, students in the province no longer had to travel to Johannesburg to study accountancy.
University director Professor Cosmo Ambe confirmed that the university enrolled 207 first-year students for the accounting course in 2012 and the average pass rate was 88 per cent. The National Skills Fund (NSF) directly funded the university's programme with R25 million, through the assistance of the Thuthuka Fund.
The University of Zululand also received an investment of R64 million from government and the Banking Sector Education and Training Authority (Bankseta) to ensure that the university receives SAICA accreditation.
"Reaching communities like Empangeni in KwaZulu-Natal helped us to pervasively build a case for skills development in the communities that really need empowering. Through this project, 400 learners will gain access to a high-quality undergraduate degree programme with international recognition," said Bankseta CEO Max Makhubalo.
Vice-Chancellor of the University of Zululand Professor Fikile Mazibuko said the programme will boost the competence of graduates.
"Our students will now compete with confidence – not only acquiring a world-class qualification but benefiting from mentorship opportunities and contributing to the development of their profession."
The Walter Sisulu University, through the NSF and the Department of Higher Education and Training, received R84 million for SAICA re-accreditation over the next four years. The project will give 425 previously disadvantaged students access to a world-class undergraduate degree previously unavailable to them.
Walter Sisulu University's Professor Lourens van Staden said the SAICA accreditation will ensure that students are accepted by other universities without the need for bridging courses. "We need more accountants, particularly black accountants. Nonetheless, we are proud of the fact that 70 per cent of black CAs hail from the Eastern Cape."
For more information on how to apply for a Thuthuka Bursary contact Nthato Selebi on 011 621 6600 or

nthatos@saica.co.za

, or visit www.saica.co.za