Written by Noluthando Mkhize
Gone are the days when South Africans were forced to travel long distances to get health services.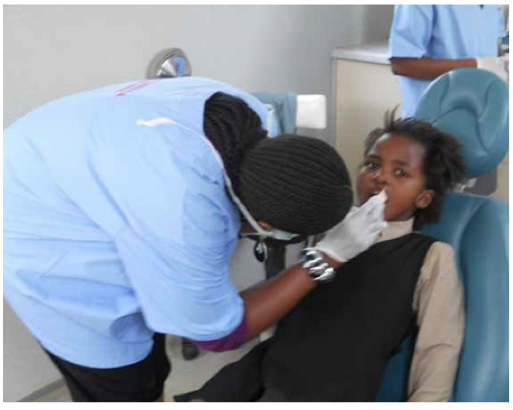 People in most parts of the country now have easy access to clinics and hospitals, thanks to efforts by the Department of Health to build new health facilities and upgrade existing ones.
The overhaul of the health system started in 1994, when the first democratic administration of then President Nelson Mandela launched the Clinic Upgrading and Building Plan.
The Department of Health's Primary Health Care Progress Report for the year 2000 indicated that by 1999, 506 new clinics had been built and 252 existing clinics received major upgrades such as the building of new maternity sections. In addition, 2 298 clinics received new equipment or had minor upgrades.
Addressing the National Consultative Health Forum in 2008, former Health Minister Manto Tshabalala-Msimang said since 1994, government had built or upgraded more than 1 600 clinics.
The department had also established 52 health district management teams and district health plans, she said.
By 2008, government did away with fees for patients at clinics, making primary healthcare freely available.
All these developments meant that people no longer had to travel to access health care but could use nearby clinics and health centres as their first entry to the health system before being referred to hospitals.
The building of health infrastructure is part of the efforts to upgrade the South African health system by improving primary health care (PHC). Some of the focus areas of PHC are the building of clinics and hospitals, man- aging diseases and ensuring there are enough health professionals.
An audit commissioned by the Department of Health in 2011 put the number of health facilities in the country at 4 210, but highlighted the need to improve the level of care at public health facilities.
Health Minister Aaron Motsoaledi has intensified the focus on PHC and introduced three streams - district specialists, school based health programme and municipal ward based PHC agents.
District specialists include a principal obstetrician, principal paediatrician, principal family physician, advanced midwife and senior primary care nurse.
These specialists train interns, community service doctors and medical officers. They are the link between the prevention and management and cure of diseases.
As of November 2012, 163 district specialists were appointed to the 46 districts in the country.
School health teams visited 1 610 poor schools between July and September 2012. They offered services to patients with eye- care, dental and hearing problems, and immunised learners.
To improve PHC, 10 000 primary health care workers were trained and assigned to municipal wards in the country.
In each ward there is a team comprising a professional nurse and six community health care workers.
All these efforts are improving South Africans' access to health care, taking these much needed services to their doorsteps.