Every government needs money to perform its duties. From housing to security, health and paying public servants, all these activities require money.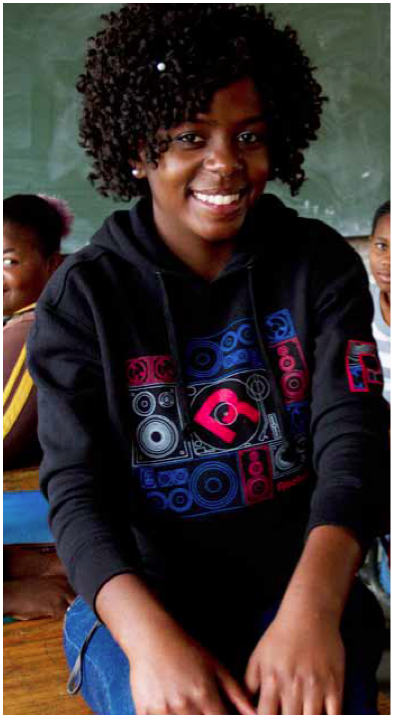 The funds for these are collected from citizens in the form of taxes. It is impossible for any government to run its affairs without taxes.
Money received from tax payers helps to develop infrastructure such as roads and hospitals. It is used the run state-owned entities, provide welfare, security services, care for the environment and international relations.
Taxes also help provide funding for education – making a difference in the lives of young South Africans, as in the case of Modjadji Ramaphelo.
The 21-year-old from Manareng, outside Tzaneen in Limpopo, is the first person in her village to receive a bursary from the Department of Higher Education and Training.
"Everyone in my village talks about me, especially parents who tell their children to be more like me. People there are proud of what I've achieved and hope to make them even prouder," she said.
Ramaphelo was one of the 97 Limpopo students to receive bursaries offered by the department in 2010.
In addition to those from Limpopo, 100 students from North West and 100 from the Eastern Cape were awarded bursaries to help achieve her dreams.
Ramaphelo always wanted to further her studies but like most young people in her village, her dream seemed out of her grasp due to her family's financial situation. Both her parents rely on part-time jobs to support the family.
"All my life I've been dreaming of going to university. I wanted to do something with my life. I'm happy and very fortunate for the opportunity I've been given. I want to say thank you to all the tax payers because their taxes have made a huge difference in my life," she added.
Modjadji is studying journalism at the Tshwane University of Technology and is currently in her third year. She hopes to become a hard-hitting journalist who will tackle serious issues like corruption. For every R10 in tax contributions, more than R2 goes to education, giving millions of South Africans like Modjadji the chance to pursue their dreams.