Female employees of the South African Police Service (SAPS) who went beyond the call of duty to make a difference in their communities have been rewarded for their good deeds.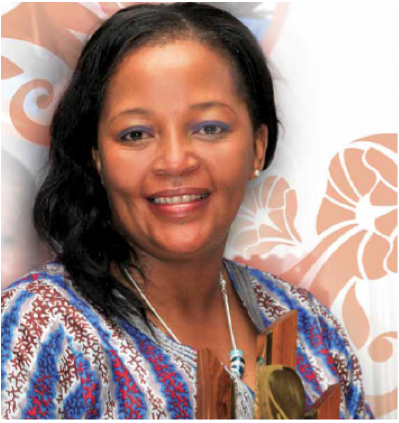 The inspirational women were hon oured at the SAPS Women's Prestige Awards, which took place in Mpumalanga recently.
Of the 10 finalists, it was Sergeant Njengabo Olga Masethla from Gauteng who made the biggest impression and walked away as the overall winner.
Masethla, a social crime prevention coordinator at the Germiston Police Station, has been described as an innovative, versatile workaholic who fights poverty and social crime through a number of community projects.
She joined SAPS nine years ago and since then has been working with communities on a number of successful projects.
Masethla has even managed to get private companies and government departments involved in her projects.
Some of these include raising funds and securing new premises for a day care centre at an informal settlement in Germiston.
She adopted the Ekurhuleni Primary School, providing learners with school uniforms and helping them deal with social the problems they face.
Masethla has also set up a Granny's Club, which through aerobics and craft projects, is helping improve the lives of the elderly.
Another of her projects, the Tshedza Candle and Beadwork Project, is helping tackle unemployment and poverty alleviation, while the book club she set up at a school in the Dukathole informal settlement keeps children off the streets and away from gangsters. Masethla was also instrumental in establishing the Women's Network at the Germiston Police Station, launching a domestic workers' project and food projects in informal settlements.
And when a fire gutted the Dukathole informal settlement in June 2012, Masethla came to the aid of the fire victims.
The 2012 Prestige Awards was not the first time Masethla was recognised for her community work.
She became the first South African police- woman to receive the Community Police Service Award at the Annual International Association of Women Police Conference in Newfoundland, Canada in September 2012. This prestigious award is presented annually to an officer who distinguishes herself in superior accomplishments by developing, designing, implementing and participating in community programmes.
In 2011 Masethla received Gauteng's Best Policewoman Award and she was also second runner-up in the Prestige Awards that year.
As overall winner in 2012, her prizes included a laptop, trophy, bursary and R 35 000.
Since 2006 the Prestige Awards has been held annually to acknowledge SAPS women employees who go beyond the call of duty to contribute to social transformation in their communities.
The 10 fi one from each province and head office, were all chosen because of the outstanding work that they had done – over and above their policing duties – to uplift disadvantaged members of the community. Their initiatives included adopting schools, fighting drug abuse, feeding projects for orphanages and old age homes, as well as raising funds to give destitute senior citizens a seaside holiday.
Colonel Anette Lombard from SAPS head office was the first runner-up and received R 20 000.
The second runner-up, Lieutenant Colonel Muriel Nokulunga Novandla, from KwaZulu-Natal, received R15 000.
Each of the other finalists received R10 000. At the awards National Police Commissioner General Riah Phiyega thanked the 10 heroines in blue for doing their work diligently and still putting in extra hours to assist their communities.
She also encouraged other women at SAPS to take part in community related activities.
* Lieutenant-Colonel Erica Holtzhausen works for SAPS