Virginia Simango and her fellow villagers from Muyexe, outside Giyani, started an arts and craft business to create jobs and feed their families.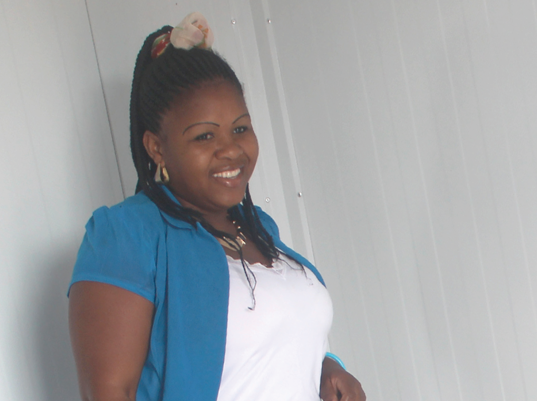 Like others across the country, many of the women in the village were unemployed and depended mostly on their husbands to support their families.
"Things were not easy at home. My husband and I have two daughters who we need to provide for. I was unemployed and had to rely on my husband's salary. He works at a factory in Germiston," she explains.
Simango and the other unemployed women from the village met with the Department of Rural Development and Land Reform in 2010 and were taught the basics of starting a business.
After receiving training, the women deco- rated vuvuzelas with beads in time for the 2010 FIFA World Cup. The vuvuzelas were sold for R120 each.
Simango is one of many benefiting from the Comprehensive Rural Development Programme (CRDP) that President Jacob Zuma launched in 2009.
The programme was piloted in Muyexe and soon the department will take it to other rural areas around the country.
Recently, Vuk'uzenzele took a trip to the tiny village to check on the progress of the programme. During the visit, Simango and her colleagues from Muyexe Arts and Craft displayed the bowls and water bottles they decorated with beads.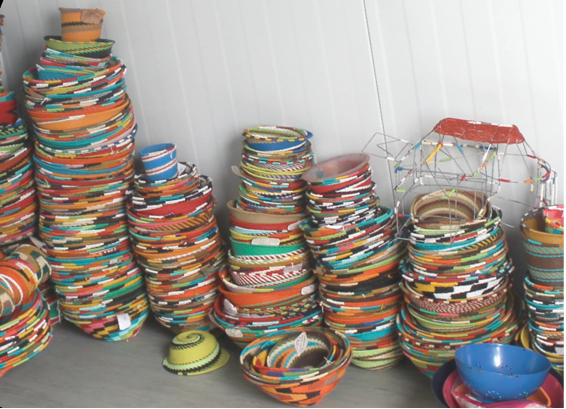 Simango explains that it takes the women one day to decorate a small bowl, which they sell for R36. The large bowl goes for R130 while lamp shades are sold at R300.
She says each of the women can earn R1 500 per month, especially when they get invites to big events where they exhibit their products. "The last market we went to was in Irene, outside Pretoria, and it was successful. From 8am to 2pm we made R1 440," she says.
Though the programme has made a positive impact in the lives of many Muyexe women, Simango says they still face challenges such as accessing the market and material to make their products.
She called on the department to help them with skills to market their products more effectively.
Simango said although she and her colleagues did not make a lot of money, their lives had changed since the start of the project as they are now to able to feed their families