Provincial focus
Northern Cape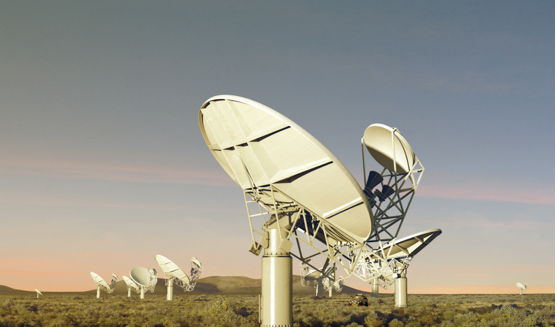 High on the agenda of Premier Sylvia Lucas' recent State of the Province Address was issues of renewable energy, transport, education and rural development.
Renewable energy
The province is set to become South Africa's renewable energy hub through the construction of large solar and wind power stations. This will unlock existing potential and position the province to at- tract both local and foreign investment.
Key investments include the Square Kilometre Array (SKA), Gamagara Mining Corridor and the renewable energy sector.
Agriculture, rural development
Over R80.5 million has been allocated for agriculture and rural development, which will benefit 4 500 smallholder and black commercial farmers.

The Ilima Letsema campaign has been allocated R70 million, with a special emphasis on assisting farmers to in- crease production by providing them with inputs, as well as the revitalisation of the Vaalharts irrigation scheme.

The Fetsa Tlala programme, which is aimed at promoting food security, has resulted in the establishment of eight community and 138 household gardens.
Astronomy
The province is home to a scientific facility, the Southern Africa Large Telescope (SALT), one of the top 10 in the world.

SALT allows astronomers to examine the scale and age of the universe, the life and death of stars and the earliest galaxies.

Also, 80 per cent of the SKA radio telescope, consisting of 3 000 dishes with a collection area of one square kilometre, will be located in the province.
Transport infrastructure
The De Aar Logistics Hub will be developed into a major materials supply depot to serve as a supply and storage facility for Transnet for the rails and sleepers required during the upgrading of the railway line from Kimberley through De Aar to Ngqura.•

In partnership with Transnet and the Emthanjeni Municipality, the youth precinct initiative and the Wagon Maintenance Depot will be launched in De Aar this year.
Education
One the key achievements in the education sector in the province is the establishment of the Sol Plaatje University, which opened its doors this year.

There are also plans to build six new public schools in the 2014/15 financial year and to build a mega school with a mega hostel in Joe Morolong, at an estimated cost of R100 million
North West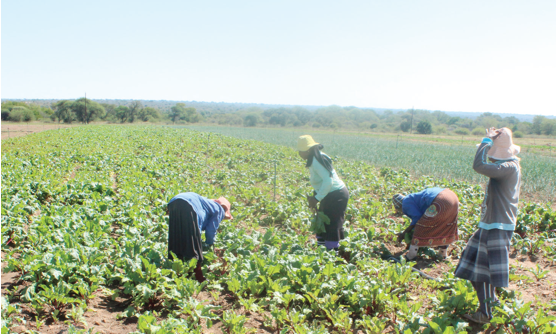 North West Premier Thandi Modise said the provision of services to improve the lives of the people was at the top of the provincial government's agenda.
An amount of R150 million had been set aside through the Premier's Legacy Projects to reduce the backlog in sanitation by the end of March 2014.
A significant dent in the sanitation backlog has been made, with 12 314 sanitation facilities put up in the four district municipalities.
She said 2 500 rainwater tanks would be distributed to areas with less than average rainfall and 56 boreholes are being drilled and are expected to be ready by the end of the 2013/14 financial year.
Youth development
The Bursary Programme awarded grants amounting to R49.5 million to 1 035 needy young people to pursue their studies over the past five years. 213 of the young people who benefited from the programme graduated in various scarce skills needed by the province.
A total of 4 868 unemployed youth and graduates benefited from the provincial skills development and training programmes.
About 3 833 of the beneficiaries were registered in skills development programmes such as learnerships, internships and apprenticeships.
The Mining Qualification Authority offered 60 students the opportunity to further their studies in mining engineering this year.
Projects in the pipeline
A partnership between the North West government, Department of Water Af- fairs and the Ngaka Modiri Molema District Municipality to construct the Dinokana Water Supply Phase 2 at Ramotshere Moiloa Local Municipality at a cost of about R21.4 million. The project is expected to be completed by the end of November 2014.
Over R21.8 million has been made available to ensure that all the villages get sufficient clean water through the Mafikeng South Regional Water Supply Scheme.
The Setlagole Bulk Water Supply started in November 2013, will be completed in October 2014 at tune of R22 million.
A memorandum of understanding with the Department of Water Affairs and Human Settlements to the value of R2 billion was signed in January this year to accelerate the provision of clean water and sanitation.
Eastern Cape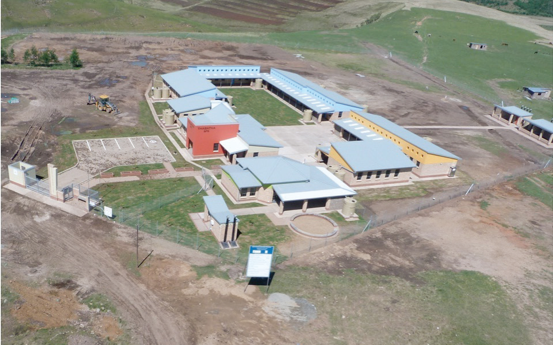 The Eastern Cape has made major achievements in education since democracy.
Premier Noxolo Kievit outlined some of these successes in her State of the Province Address.
These include:
1 516 new schools built in the Eastern Cape in the past 20 years, 202 of which were constructed during the current political term.

1 467 of these schools were funded from the provincial infrastructure budget.

Of the 5 552 schools in the province, 5 132 schools and 1.6 million learners are now  benefitting from the school nutrition programme.

338 schools started implementing government's indigenous language policy.

5 336 schools, with 1 580 738 learners, have been declared no-fee schools.

The number of funded Early Childhood Development Centres increased from 893 in 2009 to 1 324 in 2013, resulting in 5 456 job opportunities.
In the pipeline are plans to build a further 160 schools.
Job creation
The East London Industrial Development Zone (IDZ) secured 32 investments with a value of R4.2 billion since its inception.

The Coega IDZ secured 21 operational investors to date, with a total investment value of R2.1 billion, yielding 4 409 operational jobs.

The province secured 12 wind farms in the National Renewable Energy Independent Power Producer Programme valued at R21 billion. Of this amount, R7 billion has been earmarked for local content.

Afrox announced an investment of more than R300 million in an air separation unit in Coega to supply industrial gas.

Through the Expanded Public Works Programme (EPWP), 707 286 job opportunities were created, far exceeding the target of 489 920.

1 503 young people were employed through the National Youth Service Corps.

Through the SMME incubation programme, which is aimed at enterprise development, the Eastern Cape government supported the development of 2 012 new SMMEs.

Through the Jobs Stimulus Fund, R24.6 million was disbursed to 27 companies, creating 2 460 jobs.
Gauteng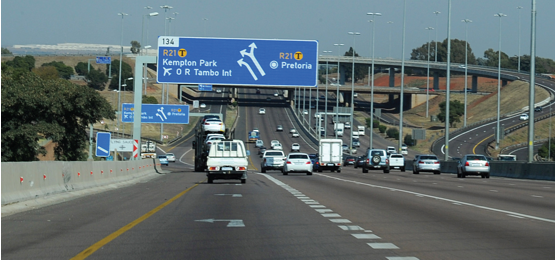 In her State of the Province Address, Gauteng Premier Nomvula Mokonyane, said the province had made great strides in the health and education sectors.
Health
In partnership with civil society, the province has turned the tide against HIV and AIDS with related deaths dropping dramatically since 2010.
New HIV infections among adults have dropped from 104 000 to 60 000 between 2004 and 2012.
Over the same period, new infections among young people and children dropped by 40 per cent in 2004 and 86 per cent in 2012.
Over 900 000 people are now on anti-retroviral therapy (ART) in the province compared to just over 75 000 in 2006.
Education
The Premier noted there were 1.7 million learners in 2 070 schools across the province.
About 1.2 million learners receive a meal while more than 470 000 learners received free uniforms.
The province reduced the number of schools performing below 60 per cent in matric from 234 in 2009 to 43 schools in 2013.
Matric results have improved over the years with an 81.4 per cent pass rate and a total of about 36 000 learners achieving distinctions and Bachelor passes.
Transport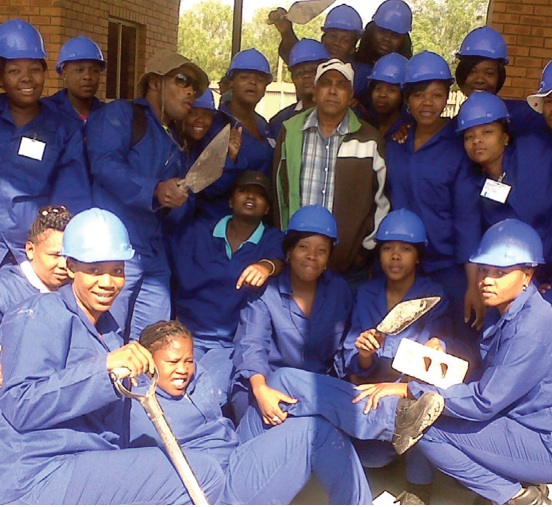 Gauteng motorists will soon enjoy upgraded and wider un-tolled roads.
With a budget of R10 billion, the N12 and the N14 will be widened to allow motorist to use them as an alternative to the tolled M1 and N1 roads.
South African National Roads Agency Limited (Sanral) will upgrade the N12 between Springs and Carletonville, and broaden the N14 from Krugersdorp to Diepsloot.
Other road upgrades include Beyers Naudé and Malibongwe Drives and portions of the Old Vereeniging Road.
There are also plans to roll out the Bus Rapid Transit (BRT) system to the West Rand.
Mpumalanga
Life has changed for the better in Mpumalanga since 2009, says Premier David Mabuza.
Millions of Mpumalanga residents have access to basic services like water, sanitation, electricity, healthcare and housing.
Recent municipal annual reports indicate that Mpumalanga has increased water provision from 77.1 per cent to 94.9 per cent (1 021 076) of households, access to sanitation services from 53.9 per cent to 95.6 per cent (1 028 606) of households and access to electricity from 81.7 per cent to 89.8 per cent of households.
The Premier said access to refuse removal services went up from 41.5 per cent to 54 per cent (544 069) of households.
Major highlights on water infrastructure in- vestments over the past five years include the Victor Khanye - Delmas Bulk Water Treatment Works (worth R96 million) and the Bloemendal to Delmas Bulk water pipeline (worth R171 million).

Job creation
The province managed to increase job creation by 9.2 per cent in the past five years.

Job opportunities increased from 1 052 000 to 1 149 000, bringing the total number of jobs created since quarter one of 2009 to 97 000.

Employment opportunities were mainly driven by the community services sector, which created approximately 52 000 jobs.

Through the Expanded Public Works Programme, the province created 270 807 work opportunities between 2009 and 2013.
Water, infrastructure projects
The province is committed to attending to the persistent problem of bulk water and sanitation infrastructure by assigning the Mpumalanga Economic Growth Agency (MEGA) to eight selected municipalities.

Focus will also be on completing the Hoxane water treatment plant worth R78 million.

The province is in the process of upgrading and maintaining water infrastructure at Emalahleni, Nkomazi, Mbombela, Dr. JS Moroka, Thembisile Hani, Bushbuckridge and Mkhondo local municipalities at an estimated value of R171 million.
Western Cape
Western Cape Premier Helen Zille says the green economy will create thousands of jobs as foreign investors line up to set up shop or expand their operations in the province.
In her State of the Province Address, Premier Zille identified the green economy as an alternative job driver in the province and said the interest from foreign investors was likely to create jobs and contribute to alleviating poverty.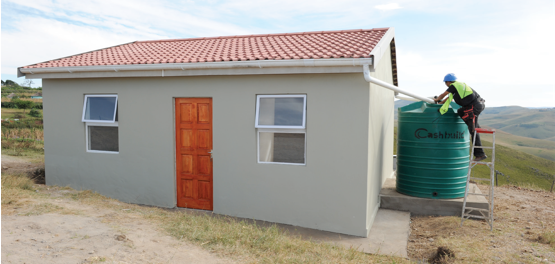 The green economy formed part of an overall R2 billion worth of foreign direct investment (FDI) in the province over the past four years.
Health
The provincial government spent R2.7 billion on health infrastructure over the last four years, which resulted in the province delivering a number of medical facilities.
This included 17 clinics, 12 ambulance stations or disaster management centres, eight district hospitals including Khayelitsha and Mitchell's Plain hospitals, 13 regional and specialised hospital projects, 21 central hospital projects, five pathology labs and the Western Cape Nursing College. Substance abuse is a problem in the province and inventions to address this issue include:
The launch of a comprehensive strategy to combat substance abuse in the province.

Expenditure for measures to combat substance abuse increased from R42 million in 2009 to R87 million this year.

Drug rehabilitation centres increased from eight in 2009 to 28 in 2014.

Introducing early intervention and short-term counselling programmes at Social Development offices in Athlone, Gugulethu, Wynberg and Mitchell's Plain.
The province spent 93 per cent of its human settlements budget on housing programmes aimed at people earning less than R3 500 per month.
Since 2009, 119 674 housing opportunities and over 16 programmes have been delivered, creating 37 130 jobs.
Free State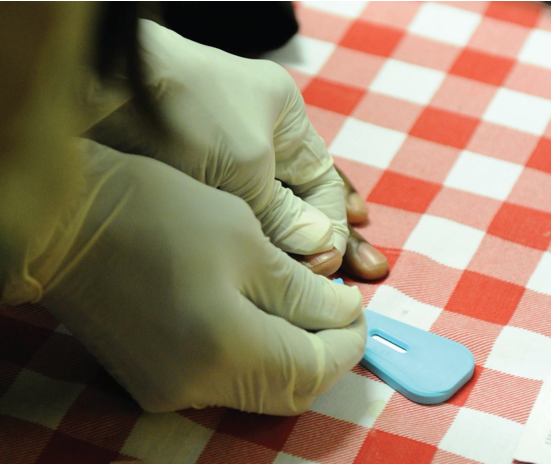 The Free State has achieved significant success in delivering health care, particularly anti-retroviral treatment, to residents of the province.
A total of 193 869 patients are on anti- retroviral treatment (ART) in the Free State, says Premier Ace Magashule.
This was an increase from 53 152 in 2009. Over the past five years, 736 medical practitioners, 111 medical specialists and 2 035 nurses were added to the province's health care system.
On job creation initiatives, the Expanded Public Works Programme (EPWP) continued to be a vehicle for creating jobs in the province.
"We have created 233 359 work opportunities over the past five years through programmes such as the Township Revitalisation Programme, Community Work Programmes, National Youth Service Programme, Cemetery Maintenance Programme and Food for Waste Programme and the Door-Knocker programme," said the Premier.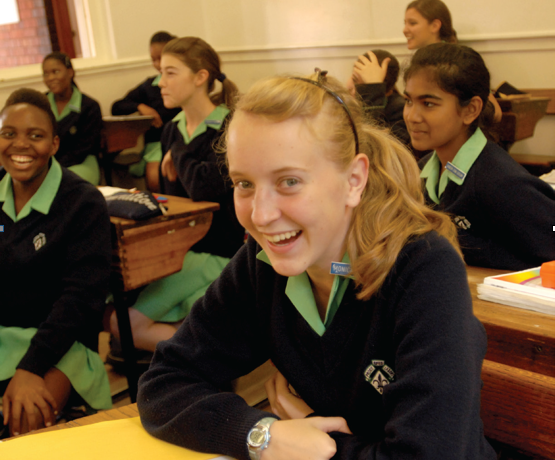 He also outlined achievements in education sector which include:
The province beating its own target of reaching a matric pass rate of 85 per cent by achieving an 87.4 per cent pass rate in 2013 - the highest pass rate in the country.

Building 18 schools in the past five years.

The number and rate of bachelor passes significantly increased over the past five years, from 5 987 in 2009 to 8 961 in 2013.

85.5 per cent of schools in the province are no-fee schools which benefit 533 681 learners in the province.

Every learner in a no-fee school receives at least one nutritious meal a day.

236 local women cooperatives provide meals to

481 schools in the province's five school districts.

18 ECD centres have been built with a further four centres renovated over the past five years.

Mud structures have also been eliminated with 185 schools built in the past 20 years. Of these, 18 were constructed in the last five years.
Limpopo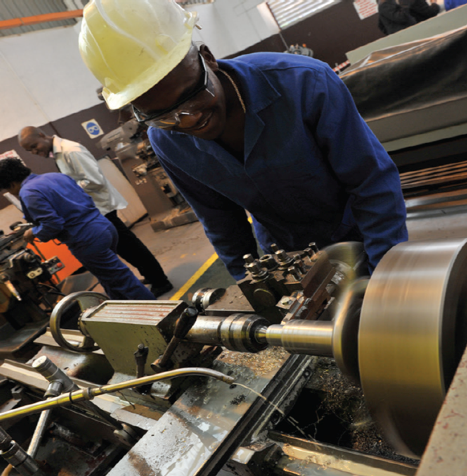 Limpopo has also made great strides in health care over the past five years, according to Premier Stanley Mathabatha. The number of patients on ART in- creased from 26 650 in 2009, to almost 50 000 during the current financial year. In an effort to address the shortage of doctors, the province has set aside R20 million to finance young people to study medicine in Cuba.
Limpopo is also in a good position when it comes to employment.
The official unemployment rate in Limpopo is at 16.9 per cent, rep- resenting a 2.2 per cent decrease compared to 19.1 per cent in the cor- responding period in 2012. This decrease is as a result of government's roll out of massive infrastructure projects such as the building of the Medupi power station in Lephalale.

Through the Extended Public Works Programme (EPWP) programme, 591 494 job opportunities were created.
With regards to tourism, the Premier noted that since 2004, the private sector and government had invested R1.6 billion in tourism infrastructure.
This investment resulted in no less than 23 000 sustainable jobs being created in the sector.
KwaZulu-Natal
KwaZulu-Natal is a stable, peaceful and fast developing province that has made tremendous progress since 1994, according to Premier Senzo Mchunu.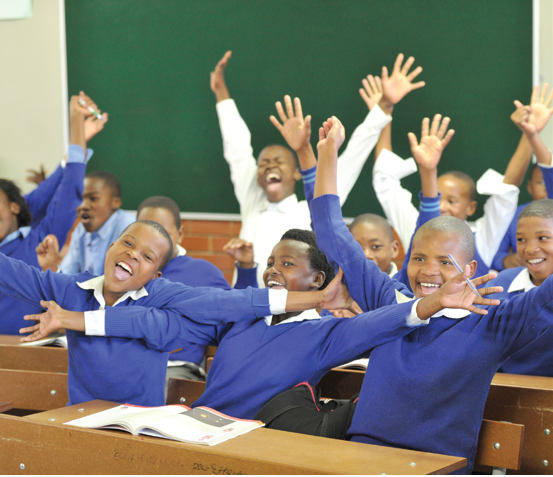 In his State of the Province Address, Premier Mchunu said KZN was committed to ensuring a better quality of life for all.
Noting the achievements made in education, the Premier said:
Since 2009 almost R13 billion had been pumped into 3 500 education infrastructure projects.

4 488 schools now have access to electricity.

3175 schools have been supplied with ICT equipment.

294 schools now have laboratories.

There are 406 mobile classrooms across the province.

Grade 12 results have also increased by 15.3 per cent since 2008. In 2008 the matric pass rate was at 57.8 per cent and in 2013 it stood at 77.4 per cent.
Government's contribution has also seen an increase of up to 80 per cent of no-fee schools in the province receiving free meals through the National Schools Nutrition Programme (NSNP).
To date, 2.1 million learners out of a total of 2.8 million are direct beneficiaries of these meals daily and the number of no-fee schools increased from 1 879 in 2008 to 4 739 in 2013, out of a total of 6009 public schools.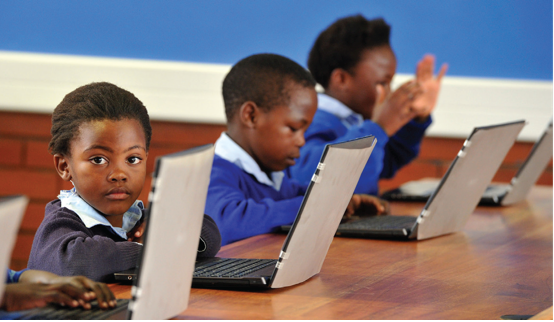 The province is also committed to improving health care facilities and reducing the burden of disease in the province, said the Premier.
Persistent interventions from government led to the reduction in mother-to-child transmissions from 20.8 per cent in 2002 to 1.5 per cent in 2013.
In 1994 there were only 240 clinics in KwaZulu-Natal and to date there are a total of 644, which cost almost R990 million. The creation of jobs for the youth has also spiked. Since 2010, the province has created 600 000 jobs, largely from the manufacturing, trade and community services sectors.