Written by Ongezwa Manyathi
"As a country we have scored many successes. South Africa is a much better place to live in now than it was before 1994." – President Jacob Zuma, State of the Nation Address (SoNA) 2014.
When President Zuma delivered his 2014 SoNA, he used the opportunity to reflect on government's achievements since 2009. He also took stock of how far the country has come since the dawn of democracy in 1994.
He told a positive story of the many lives that have changed as a result of increased access to basic services, health, education and work opportunities. However, President Zuma also made it clear that the work of government continues as many others wait to be taken out of their different situations.
Though government's work is not done, South Africa is a much better place than what it was in 1994. Government has made strides in ensuring South Africans enjoy a decent life. The National Development Plan, which is South Africa's socio-economic blueprint and a major achievement for the current administration, provides some suggestions on creating an environment that can change people's lives for the better. Government and the people of South Africa should be proud.
Quick fact
Government's Expanded Public Works Programme and the Community Work Programme have created three million work opportunities over the past five years. Such programmes continue to be an effective cushion for the poor and the youth. South Africans obtain an income and skills from the Public Works programme, which they use to find formal employment.
Improving healthcare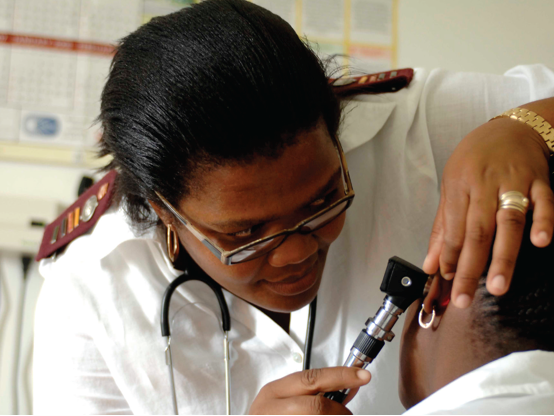 South Africa's public health sector has, since 1994, been transformed into an integrated, comprehensive national service, driven by the need to address historical inequities and provide essential healthcare to disadvantaged people. Achievements include:• Over the past five years, 300 new health facilities have been built, including 160 new clinics.
Ten new hospitals have been built or refurbished in Ladybrand, Germiston, Mamelodi, Natalspruit, eThekwini, Zola, Bojanala, Vryburg District, Swartruggens, Khayelitsha and Mitchell's Plain.

The HIV and AIDS turnaround is one of the biggest achievements of this ad- ministration and South Africa is used as a model country by the United Nations Programme on HIV and AIDS.

Mother-to-child transmission of HIV has declined sharply and the number of people who are receiving anti-retroviral (ARV) treatment has increased from one million to 2.4 million people in 2013.

More than 20 million South Africans have been tested for HIV since the launch of the HIV Counselling and Testing campaign in 2011.

The target for the next administration is to ensure that at least 4.6 million people are enrolled in the ARV programme.

Government will enter a new phase in the implementation of the National Health Insurance programme, which will extend quality healthcare to the poor.
Health
Patients receiving ARVs increased from 47 500 in 2004 to more than 1.7 million in 2011, while the number of people dying annually from AIDS decreased from 300 000 in 2010 to 270 000 in 2011.
Improving the quality of education
Over the past 20 years, government has implemented major policy reforms to address past inequalities in education, transform the education system and respond to the need to increase the skills and life chances of all South Africans.
Achievements in basic education
The number of children attending Grade R has more than doubled from about 300 000 to more than 700 000 between 2003 and 2011.

Eight million school children receive healthy food from government.

The matric pass rate has gone up from around 61 per cent in 2009 to 78 per cent last year and the bachelor passes improve each year.

The South African Sign Language curriculum will be offered in schools from 2015 to promote inclusivity and diversity.

The number of literate adults through the Kha Ri Gude programme has increased from 2.2 million in 2008 to three million people.

Government has also been investing in teacher training and is re-opening teacher training colleges to meet the demand.

370 new schools have been delivered, re- placing mud schools and other unsuitable structures around the country to produce a decent learning environment.
Achievements in higher education and training
Student enrolment at universities in- creased by 12 per cent while Further Education and Training college enrolments have increased by 90 per cent.

Government has increased the budget of the National Student Financial Aid Scheme to R9 billion to meet the rising demand.

Two brand new universities, Sol Plaatje in the Northern Cape and the University of Mpumalanga have been established. Government will also build 12 new FET colleges in Limpopo, Mpumalanga, KwaZulu-Natal and Eastern Cape.

The launch of the National Education Collaboration Framework last year was an important development for the country.
Rural development and land reform
For the past 20 years government com- mitted itself to ensuring that the country develops sustainable rural communities through a major focus on agrarian reform, improving rural household food security and rural services, and creating employment in rural areas.

The agricultural support programme,

The first 88 smallholder farmers in this programme supplied the United Nations World Food Programme with 268 tons of maize and beans to send to Lesotho in January 2014.

Government will continue to promote the fisheries sector as well, which contributes an estimated R6 billion to the economy and provides 27 000 jobs.
Growing the economy
• On average, the economy has grown at 3.2 per cent a year from 1994 to 2012, de- spite the global recession, which claimed a million jobs. National wealth, measured in terms of GDP, has grown to more than R3.5 trillion.
• During the course of 2013, the rand depreciated by 17.6 per cent against the US dollar. This poses a significant risk to inflation and will also make the infrastructure programme more expensive. However, export companies, particularly in the manufacturing sector, should take advantage of the weaker rand and the stronger global recovery.
• Government, business and labour should work together to grow the economy at rates above 5 per cent to create the jobs needed. Fortunately this collaboration is already taking place at NEDLAC.
• It will soon take just under 300 days to start a mine in South Africa. This is part of government's efforts to make it easier to do business in the country.
Creating decent jobs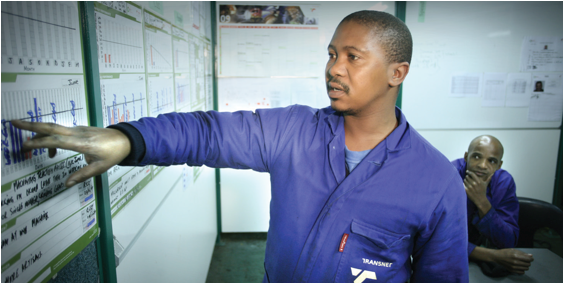 There are currently 15 million people with jobs in the country, the highest ever in history and according to Statistics South Africa, over 650 000 jobs were created in 2013.
However, youth unemployment in South Africa remains a major concern. To address this, a number of measures are being taken, including the following:
The Employment Tax Incentive Act, 2013 (Act 26 of 2013), which encourages employers to hire younger workers.

Regulations will be passed to ensure that this does not adversely affect unsubsidised or older workers.

Further measures are contained in the National Youth Accord signed in Soweto in April 2012.

Cabinet has set a target of six million work opportunities from 2014 to 2019, targeting the youth.
Building South Africa
Government adopted the National Infrastructure Plan in 2012 that intends to transform the country's economy, create jobs and strengthen the delivery of basic services. The plan also supports the integration of African economies. Since the adoption of the plan, government has invested R1 trillion in public infrastructure. Many of the projects are completed or are nearing completion.
Justice and constitutional development
The Chief Justice has been established as a separate institution from the Department of Justice and Constitutional Development to further enhance its independence.

Progress is being made in the transformation of the judiciary to reflect the race and gender demographics of the country.

Black judges (African, Indian and Coloured) now make up 61 per cent of all judges. However, there is an under- representation of women on the bench, which remains of concern. Of the judicial establishment of 239 judges, only 76 are women.

The challenge is to transform the legal profession broadly in order to nourish the pool from which female judges can be appointed. The finalization of the Legal Practice Bill will assist to broaden the pool from which potential judicial officers can be selected.
Fighting crime and corruption
The overall crime rate has decreased by 21 per cent since 2002 and work is on-going to make communities safer.

One of the key focus areas is to eradicate violence against women and children. To respond to this challenge, measures that have been introduced include the re-opening of the Family Violence, Child Protection and Sexual Offences units as well as the Sexual Offences Courts.

Law enforcement agencies are working hard tackle rhino poaching. Government has reached agreements with China, Vietnam, Kenya, Mozambique and other Southern African Development Community (SADC) countries to work together to stop this crime.

Fighting corruption within the Public Service is producing results. Since the launch of the National Anti-Corruption Hotline by the Public Service Commission, over 13 000 cases of corruption and maladministration have been referred to government departments for further handling and investigation.

Government has recovered more than R320 million from perpetrators through the National Anti-Corruption Hotline.
Progress with land reform
Since 1994, nearly 5 000 farms, comprising 4,2 million hectares, have been transferred to black people, benefiting over 200 000 families.

80 000 land claims totalling 3.4 million hectare have been settled and 1.8 million people have benefited.
Hotline
The hotline's other successes include:

1 542 officials were dismissed from the Public Service.

140 officials were fined three months' salary.

20 officials were demoted.

355 officials were given final written warnings.

204 officials were prosecuted.

To prevent corruption in the supply chain system, government has decided to establish a Central Tender Board to adjudicate tenders in all spheres of government. This body will work with the chief procurement officer whose main function will be to check on pricing and adherence to procedures as well as fairness.

The Special Investigating Unit is investigating maladministration or alleged corruption in a number of government departments and state entities, through 40 proclamations signed by the President during this administration. The public will be informed of the outcome of the investigations.

In the first six months of last year, the Asset Forfeiture Unit paid a total of R149 million into the Criminal Assets Recovery Account and to victims of crime. This is 170 per cent above its target of R55 million and is higher than it has ever achieved in a full year.

Last year, the competition authorities investigated large-scale price fixing in the construction industry and fined guilty companies R1.4 billion.
Did you know
Government will conclude the procurement of 9 600 megawatts of nuclear energy. Biofuels manufacturers have been selected and have started work
Access to basic services
South Africa has made significant strides in rolling out basic service delivery and improving the lives of many.
Over the past 20 years, there has been a remarkable increase in access to services such as water, sanitation and electricity. Government has started an intensive programme
to eliminate the bucket system as part of restoring the dignity of South Africans. Phase one of the programme will eradicate buckets in formalised townships of the Free State, Eastern Cape and Northern Cape. Phase two will eradicate buckets in informal settlements in all provinces.
Building decent homes
About three million housing units and more than 855 000 serviced sites were delivered since 1994. Nearly 500 informal settlements have been replaced with quality housing and basic services over the past five years.
Creating a better world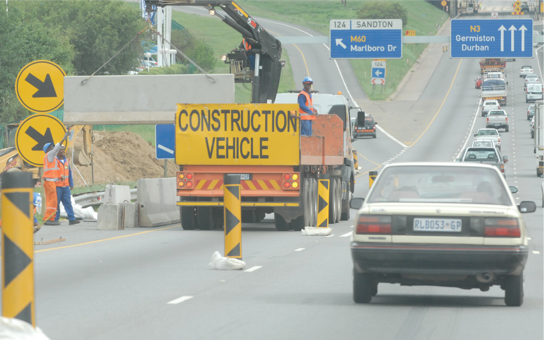 South Africa has worked hard to strengthen support for the African Union, SADC and all continental bodies whose purpose is to achieve peace and security.
South Africa has also prioritised the promotion of regional economic integration, infra- structure development, intra-African trade and sustainable development in the continent. This year the country also submitted its third country report to the AU African Peer Review Mechanism, which was well received. 
South Africa also continues to support peace-making and conflict resolution, and progress is being made in negotiations between Sudan and South Sudan.
Following requests from Sri Lanka and South Sudan for assistance in bringing about peace and reconciliation, Cyril Ramaphosa has been appointed as South Africa's Special Envoy to the two countries.
South Africa will continue to strengthen relations with Europe, North America, Latin America, Asia and countries in the South.
Participation in international multilateral forums such as the G20 has been beneficial for the country. Joining the Brazil, Russia, India and China (BRIC) group in December 2010 counts as among the key achievements of the fourth administration.
South Africa will also continue to serve diligently in the United Nations to promote strong international governance and will continue promoting the reform of the UN Security Council and global financial institutions.
Fast facts about South African transport
Close to 1 500km new roads or lanes have been built.

R120 billion – the Passenger Rail Agency of South Africa's spending on new trains in the next 10 years.

R300 billion – Transnet's budget for transport infrastructure.

The Gautrain project is now fully functional and carries over 1.2 million passengers a month.

700km – the pipeline from Durban to Gauteng moving four billion cubic litres of fuels a year.
Renewable energy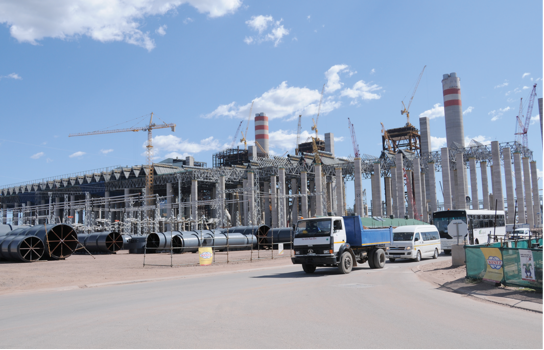 Construction is continuing at the new power stations, Medupi in Limpopo, Kusile in Mpumalanga and Ingula near Ladysmith, employing more than 30 000 workers.
Government continues to explore other sources of energy, in line with the Integrated Resource Plan for Energy.
The development of petroleum, especially shale gas will be a game-changer for the Karoo region and the South African economy. Having evaluated the risks and opportunities, the final regulations will be released soon and will be followed by the processing and granting of licences.
Did you know
To improve the water supply, two large new dams were completed, De Hoop in Limpopo and Spring Grove in KwaZulu-Natal, while phase two of the Lesotho Highlands Water Project is to be launched soon.