Written by Silusapho Nyanda
While Limpopo's foot and mouth disease is easing, African swine flu has broken out in the Eastern Cape.
An outbreak of African swine fever (ASF) in Mnquma Local Municipality villages has been reported by the Department of Agriculture, Land Reform and Rural Development (DALRRD).
The disease was identified in Ngede, Nontshinga and Feni in Centane; Butterworth's Tholeni village and Ngquthu in Ngqamakhwe.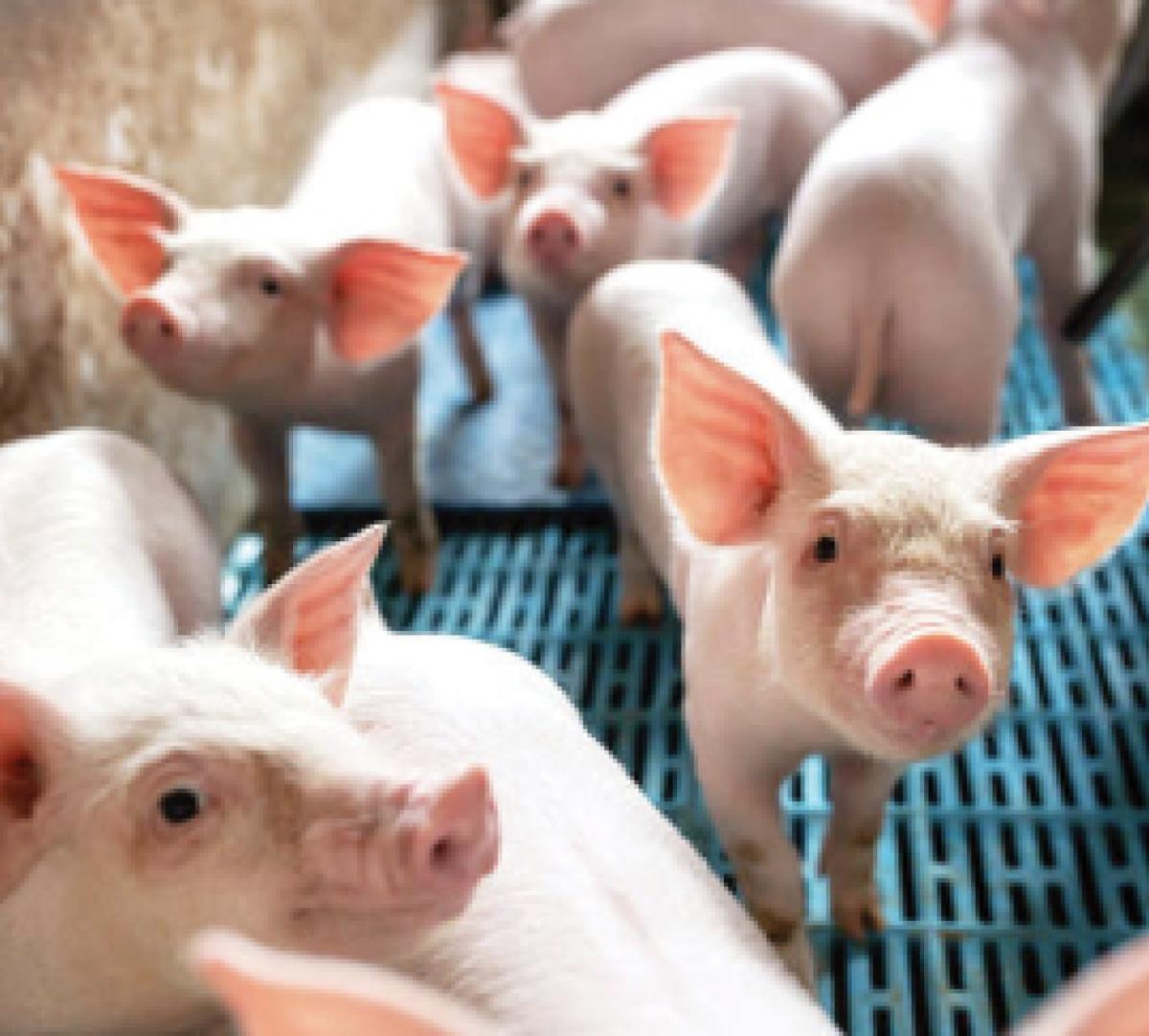 ASF is a severe viral disease affecting domestic and wild pigs. Infected pigs have bleeding on the skin, lose their appetite, have diarrhoea and battle to breathe.
The disease is transmitted to pigs by contact with infected wild or domestic pigs and infected soft ticks, contact with people, vehicles, equipment or shoes, and eating contaminated food waste, feed or garbage.
The disease kills almost every pig that it infects and there is no known cure. The virus does not affect humans.
 
Curbing the spread of disease
DALRRD has put in place control measures to curb the spread of the disease. Minister Thoko Didiza says all infected pigs have been separated from those that have not been infected.
"The areas where the outbreak occurred have been quarantined; no pigs are allowed to move into, through or out of the area."
In the past three years, there have been ASF outbreaks in the Free State, North West, Northern Cape, Gauteng and Mpumalanga.
In order to keep their animals safe from ASF, pig farmers are advised to:
Enclose your pigs to prevent contact with pigs of unknown health status, including wild pigs and warthogs.
Only buy healthy pigs from a reliable source.
Preferably, do not feed kitchen waste, but if you have no option, remove all meat and cook the kitchen waste thoroughly.
Do not to allow visitors to have contact with your pigs.
Before having contact with pigs, wash hands, only use clean clothes, shoes, equipment and vehicles (that have not been in contact with other pigs).
"Pig farmers and keepers should therefore ensure that if any swill (kitchen waste) is to be fed to pigs, it should be pre-cooked for at least an hour. This will ensure the inactivation of the ASF virus, as well as other diseases of concern," says Minister Didiza.
Health and safety measures
Commercial pig farmers in the affected areas are advised that when they move their pigs to the abattoir for slaughter, they must have health testimonials declaring that the herds of origin have not shown any signs of ASF and that the farm has not had more pig deaths than normal.
"Commercial piggeries are encouraged to comply with compartmentalisation biosecurity standards to protect their piggeries from infection. Pig farmers and keepers are requested to be vigilant and to report any sudden illness and deaths of their pigs to the local state veterinary office immediately," Minister Didiza says.
Some heartening news is that the outbreak of foot and mouth disease (FMD) in 19 areas of Limpopo's Molemole Local Municipality is easing and DALRRD has lifted the quarantine of three locations.
"Permission has been granted to eight feedlots to safely slaughter animals from affected premises at two abattoirs designated for this purpose. This process is continuing and more than 9 000 animals from farms under quarantine have been safely processed. Once all animals on affected properties have been slaughtered, quarantine can be lifted and the farming operations can resume," says the minister.
To curb the spread of FMD, buyers of livestock are advised to not move animals showing signs of disease, not buy animals of unknown origin and not buy animals originating from known infected areas.
In addition, when buying animals one must:
Insist on a veterinary health declaration before animals are brought onto the farm.
Always place new arrivals in isolation until you can satisfy yourself of their health status.
The ASF and FMD outbreaks have both been reported to the World Organisation for Animal Health.