While further groups of post-school students are back on campus, remote learning continues for those not yet given the green light to return.
A maximum of 33 percent of the student population returned to their campuses, delivery sites and residences under level 3 of the national coronavirus disease (COVID-19) lockdown.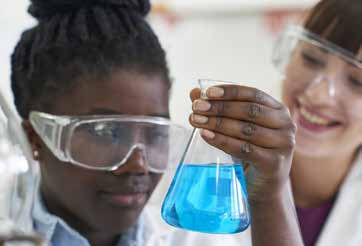 Their return was announced by Higher Education and Training Minister Blade Nzimande when he talked about the risk-adjusted strategy for the post-school education and training (PSET) sector.
He said their return is on condition that they can be safely accommodated and supported in line with the department's health and safety protocols.
"The PSET sector is committed to resume academic activities in line with the national risk-adjusted strategy. This includes putting remote learning systems in place as well as planning the gradual return to various campuses during various phases of the risk-adjusted strategy," the Minister said.
The Minister said the 33 percent include the following cohorts:
All groups that already returned during alert level 4.
Students in the final year of their programmes, who are on a path to graduating in 2020.
Final-year students who require access to laboratories, technical equipment, data, connectivity and access to residence and private accommodation.
Students in all years of study who require clinical training in their programmes (provided that the clinical training platforms have sufficient space and can accommodate them while adhering to the safety protocols).
Post-graduate students who require laboratory equipment and other technical equipment to undertake their studies.
In addition to the above, the Minister said institutions may also consider the selected return to residences of other categories of students who may face extreme difficulties in their home learning environments, provided that the above categories are prioritised, and all safety and logistical requirements are met.
This only applies to institutions based in districts that moved to level 3, depending on the readiness and capacity of each institution.
He emphasised that it is critical to ensure campuses remain committed to effective health screening and cleaning protocols to keep everyone safe.
Students not yet allowed to return to campus will be supported through remote multimodal teaching, learning and assessment.