Written by More Matshediso
Applying for the special R350 coronavirus relief grant will be easy and paperless.
The Department of Social Development has relooked at and strengthened the criteria and payment methods for the COVID-19 Social Relief of Distress Grant.
Qualifying applicants of the new grant will receive R350 per month from May to October 2020.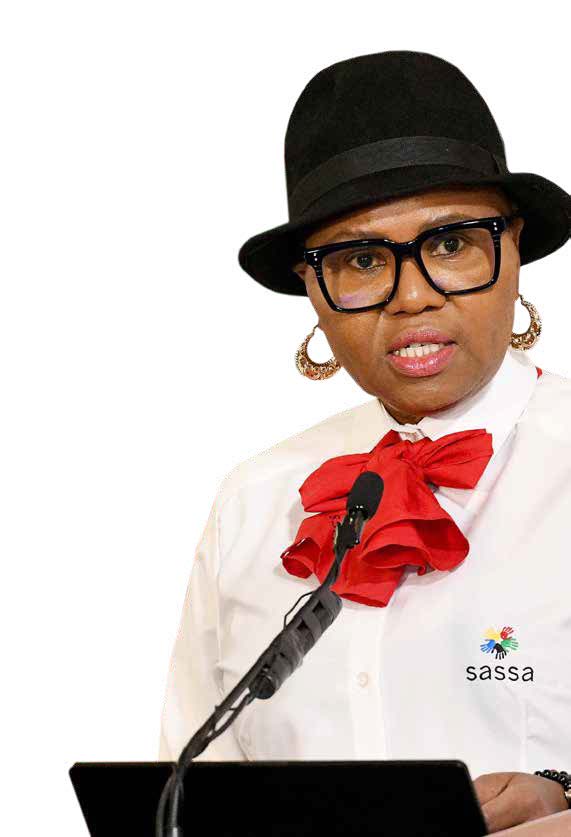 The applicant should be a South African citizen, permanent resident or refugee registered on the Home Affairs system and living within the borders of the Republic of South Africa.
Department of Social Development Minister Lindiwe Zulu says the full-scale implementation of the new grant is currently under way, following the successful pilot test of a contactless application system.
"We have set up a dedicated WhatsApp line, after having tested the concept through the Department of Health's WhatsApp platform," she says. 
According to the department, 15 000 applications were loaded onto the system during the test phase and all qualifying applications were due to be paid by 15 May.
Minister Zulu says the department will remain vigilant and not tolerate any form of fraud and corruption.
"We have thus built in strong cyber security and monitoring mechanisms in this regard. All instances of suspected fraud or corruption will be investigated thoroughly," she says. Appropriate action will be taken if misconduct is established.
How to apply
The special COVID-19 Social Relief of Distress Grant will be implemented in terms of the existing avenue provided for by the Social Relief for Distress channel, which is administered in accordance with the provisions of the Social Assistance Act, 2004.
In order to meet the qualifying criteria, applicants must:
 be above the age of 18
be unemployed
not be receiving any income
not be receiving a social grant
not be receiving any unemployment insurance benefit
not qualify to receive unemployment insurance benefits
not be receiving a stipend from the National Student Financial Aid Scheme; and
not be resident in a government-funded or subsidised institution.
The department says applications may only be submitted electronically and prospective applicants should not visit the South African Social Security Agency (SASSA) offices to apply.
Applications can be submitted through one of the following channels:
WhatsApp line: 082 0468 553
 
USSD or SMS Line *134*7737#
 
Email address: srd@sassa.gov.za
 
Call centre: 0800 6010 11
 
Website: srd.sassa.gov.za.
The department needs applicants to provide the following compulsory information:
Identity number/Department of Home Affairs permit number
Name and surname as captured on the ID (and initials)
Gender and disability
Banking details - bank name and account number
Contact details - cellphone number
Proof of residential address.
"We are mindful that we may have some challenges as we roll out this grant and we appeal to members of the public to exercise patience as we embark upon this journey," the Minister says.
The department does not require any applicant to scan supporting documents, such as ID, proof of address or bank statements. 
Applicants are cautioned not to provide their banking details to anyone to avoid scams. SASSA will only ask for information once the application has been approved. Beneficiaries and applicants should never give their PIN number or the CVV number on the back of their banking card to anyone – not even SASSA."
"Once applications are approved, SASSA will request confirmation of bank accounts through a secure site – this will also be done electronically. Applicants have the right to request confirmation that a request is from SASSA in order to protect themselves."
Payments will be deposited directly into an approved applicant's bank account, if they have one. Applicants without bank accounts may also apply for the grant. Their money will be paid via a money transfer.
The department says the SMS line was developed to assist applicants who do not have smart phones.
Volunteers and community development workers will be deployed to assist those who have no access to technology.
SASSA reserves the right to validate the information provided by applicants with other public and private databases to prevent misrepresentation and potential fraud. Applicants will be required to agree to this before their application is processed.  
Did you know?
Manual applications for the COVID-19 Social Relief of Distress Grant will not be done at SASSA offices at all and there will be no need to fill in paper application forms.