Written by Hlengiwe Ngobese
A KwaZulu-Natal programme plans to change the image of farming among young people and expose them to the many job opportunities in the agriculture sector.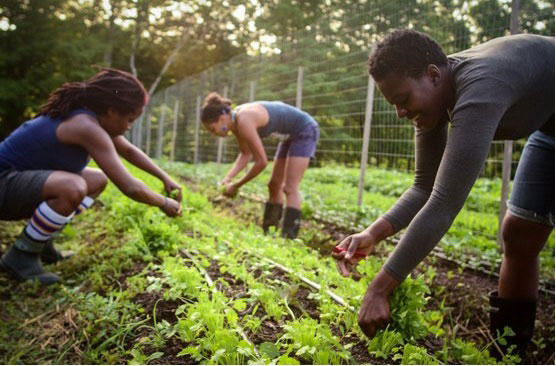 The lives of young KwaZulu-Natal residents passionate about farming are set to change for the better, thanks to the province's young farmers' development programme.
The programme is a partnership between the KwaZulu-Natal Department of Agriculture and Rural Development (DARD) and Denmark's Dalum Agricultural College – the largest and oldest agricultural college in Denmark.
While the initial focus of the programme was the development of young farmers participating in the livestock sector, it has now been expanded to include agro-processing.
MEC for Agriculture and Rural Development Themba Mthembu said this partnership would strengthen KwaZulu-Natal's capacity for agribusiness and agro-processing.
"The Danish agricultural sector has vast international agricultural and agribusiness experience; 20 per cent of Danish production is performed abroad.
"Denmark has valuable knowledge and experience in advanced technology, animal welfare systems, food safety systems, traceability certification, farm waste management and alternative energy technology," the MEC said.
The programme would continue for the next three years, with funding provided by DARD.
Changing the face of farming
It was important to the department to change the image of farming, MEC Mthembu said.
"The province's strategy for agrarian transformation recognises that the future of agriculture in the province depends on growing the number of young farmers," he added.
The average age of South African commercial farmers was around 63, the MEC noted. "It is imperative that we as government, in cooperation with the farming sector, find ways to attract young people to farming and open up opportunities to them."
He added that for South Africa to achieve food security and for agriculture to become a catalyst for economic growth in the country, the participation of young people was critical.
Opportunities needed to be more than simply training people for jobs. "They must encourage young people to become agricultural entrepreneurs," MEC Mthembu said.
"Given our country's history, most young people view agriculture as work for labourers."
The department also intended to educate learners in primary school. "Our plans involve career guidance to make the learners aware of the professional aspects as well as the business and scientific nature of the sector.
"In KwaZulu-Natal they will certainly be given special attention and support as we endeavour to grow our future farmers," the MEC said.
Youngsters selected for the young farmers' development programme must:
be involved in agriculture, either as a land-reform beneficiary or privately,
have matric with mathematics and science (agriculture would be an added advantage),
have a good command of English,
have 12 months' work experience, and
be a South African citizen. 
For more information on the programme, contact yfdp@ada-kzn.co.za or call 033 347 8600.