A programme  has been launched to help young artists from all over the country to take their first steps as professionals.
The Minister of Arts and Culture, Nathi Mthethwa, launched the Debut Fund Programme for emerging artists at the Nangoza Jebe Community Hall in Port Elizabeth in mid July. 
The fund, which has a presence in all nine provinces, is targeting artists from all disciplines aged between 18 and 35 to equip artists with training to hone their skills through mentorship programmes.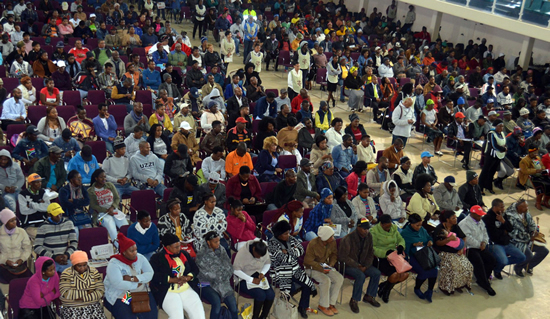 As part of the programme, which is a partnership between the Department of Arts and Culture (DAC) and the Business Association of South Africa (BASA), emerging artists will be given opportunities to apply for funding to further support their ventures. 
"The fund will provide opportunities to develop new local content and for that all-important break in their career. Linked to the funding will be a mentorship programme to make sure that these aspirant professionals have the best possible advice and guidance," said Mthethwa.
Training and mentoring young artists
"The Debut Fund Programme creates training, mentoring and funding opportunities for young artists from all disciplines making their debut. In partnership with BASA, it is anticipated that this fund will support young artists from all over the country to take their first steps as professional artists," said Mthethwa in his 2017/2018 budget vote.
A call for applications was made in Limpopo, Mpumalanga, Northern Cape, Eastern Cape, Gauteng and Free State from June to August.
According to departmental spokeswoman Zimasa Velaphi applications are open and 25 artists will be selected from each province and announced in due course.
The programme combines DAC Debut Funding with BASA's Education, Mentorship, and Young Business Professionals Programme, and opportunities to apply for BASA supporting grants. 
As part of the Programme, BASA has identified community arts centres, supported by DAC within each province, and collaborated with them. The centres will serve as programme anchors, providing support, assisting with marketing and recruitment channels and serving as a local point of contact between the delegates, BASA and the Department of Arts and Culture.
The programme will be implemented in several phases, under the guidance and supervision of a BASA in-house facilitator.  Local representatives from art centres will be trained to become programme co-facilitators.