Written by Staff reporter
South Africans walked in Madiba's footsteps on Mandela Day, spreading a little of his legendary magic wherever they went.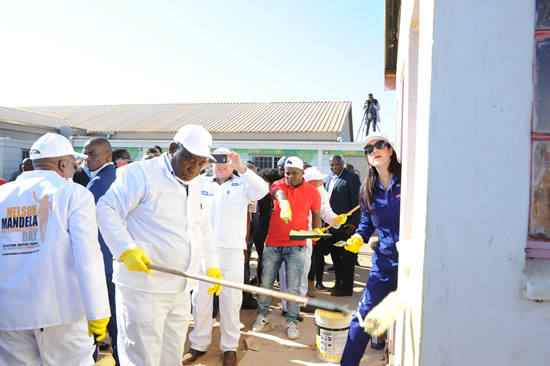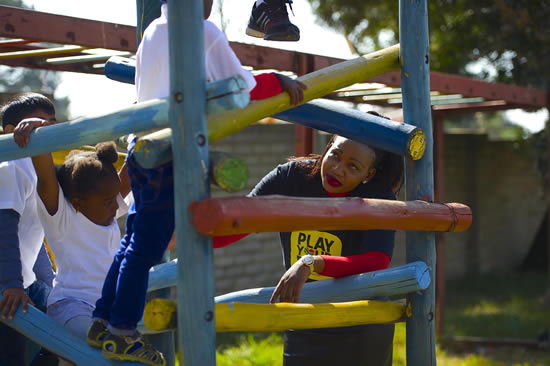 Government officials embraced the Mandela Day theme of Action against Poverty on 18 July.
They joined other South Africans in giving of their time to "clean, care and unite together as one" to create a more wholesome environment for the country's vulnerable citizens.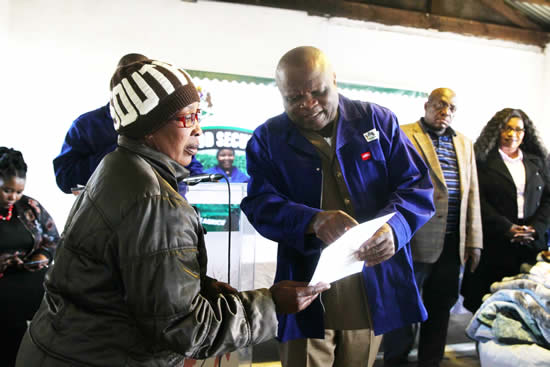 The Department of Energy focused on youth development, a cause close to Nelson Mandela's heart. Minister Mmamoloko Kubayi split her day between the Odi Hospital in Mabopane and Aga Sechaba Youth Centre in Ga-Rankuwa.
She served breakfast to women on the surgical ward and handed toys to children in the paediatric ward. In Ga-Rankuwa she donated furniture, computers and stationery to pupils.
At the Chatty 491 Military Veterans Project in Port Elizabeth, Minister of Human Settlements Lindiwe Sisulu handed the keys to new homes on serviced sites to veterans.
North West Premier Supra Mahumapelo visited children at the Ikhaya La Bantwana orphanage in Ikageng where he spent the day cleaning and serving meals. Before leaving, he handed out gifts to the children.
In Pietermaritzburg, Deputy Minister of Environmental Affairs Barbara Thomson opened the JC Joshua Pre-Primary School's resource centre in Eastwood before handing out educational toys and books and soccer and netball kits. She also handed out gifts to the Eastwood Elderly Club.
"All that we are trying to do is follow in the footsteps of our icon, Tata Nelson Mandela. I agree [with Nelson Mandela] that the only weapon at our disposal is education," she said.
Deputy Minister of Communications Tandi Mahambehlala and the South African Men's Hockey Team spent Mandela Day at the New Jerusalem Children's Home in Midrand. For her the day is about giving of yourself to make people happier and content.