Written by Malibongwe Mtima
The KwaNdumiso Primary School in Ntongwana Village has been transformed from a mud structure into a fully-equipped school that can hold its own with any educational institution.
The Eastern Cape Department of Education has invested in education by rebuilding a former mud school in Ntongwana village, Lusikisiki, at a cost of R34 million.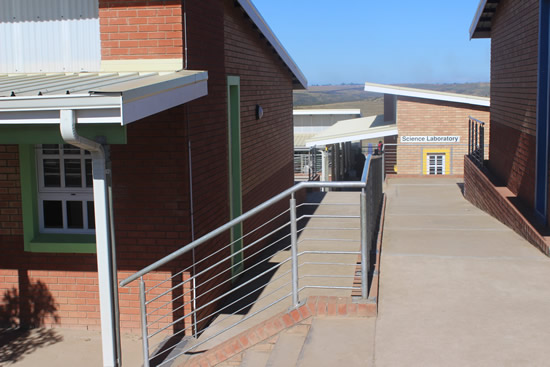 The KwaNdumiso Primary School was opened in 1990 thanks to the drive and initiative of the Ntognwana community and the local parents. Eastern Cape MEC for Education Mandla Makupula saluted the parents "who started this school as they did it from nothing but with a zeal to provide quality education for their children and ultimately transform lives in these communities".
The school has now been transformed. "The department has taken cognisance of the children and wants to improve their livelihoods and the quality of teaching and learning in these areas," MEC Makupula said.
He urged parents to continue to support quality teaching and learning in the schools "by being involved in the education of your children and helping to instil positive values that will make these learners responsible citizens".
Creating job opportunities
The primary school is expected to assist in improve education. It also provided jobs for local people during the construction phase – 69 jobs were created. "Of these, 16 local women were employed and 39 youth got job opportunities," the MEC said.
All the construction material was sourced locally, supporting local economic development.
It took the Ngquza Hill Local Municipality 13 months to build KwaNdumiso Primary school.
Now, MEC Makupula said, there was no difference between KwaNdumiso Primary School and a school in an urban area, because it had all of the equipment needed for teaching and learning irrespective of the learning area.
"We hand over schools that meet national norms and standards to ensure our learners are taught and provided with equal opportunities compared to those in urban areas."